A 25-year-old Sulphur Springs man allegedly contacted a woman named in a protective order 95 times by phone.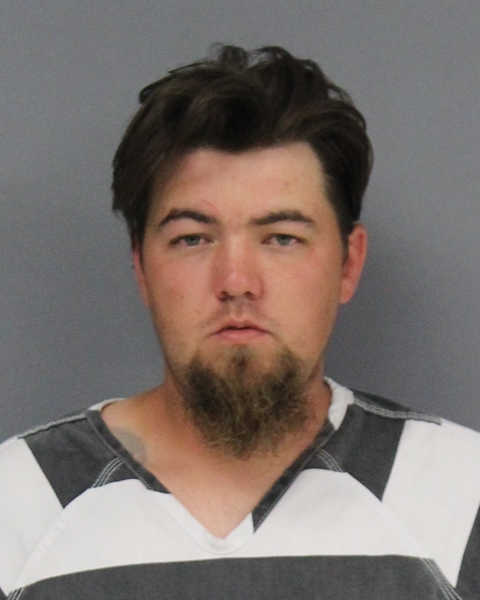 Landon Harness, according to jail reports, has been in custody at Hopkins County jail since his arrest June 21 for allegedly threatening his girlfriend at a South Broadway Street store. Harness allegedly struck the rearview mirror inside his girlfriend's vehicle, damaging not only the mirror but also a section of the windshield. Then, he allegedly threatened the woman, causing her to fear for her safety and that of her children, deputies alleged in June 21 arrest reports. An off-duty sheriff's deputy at the store was alerted, called for on-duty officers, who took Harness into custody at the South Broadway Street business Sunday on a charge of assault by threat, according to the June 21 arrest reports.
Harness was arraigned on the family violence assault by threat charge around 9 a.m. June 23, by Precinct 1 Justice of the Peace BJ Teer, who issued an emergency protective order for the victim and her children. Harness plead no contest to the charges and was assessed a $350 fine for the Class C misdemeanor family violence assault by threat charge. He was given credit for time served in jail, as he was also held for violation of probation on a cattle theft conviction and violation of bond or protective order, Hopkins County Sheriff's Office Chief Investigator Corley Weatherford alleged in arrest reports.
Since the emergency protective order was issued, the 25-year-old Sulphur Springs man has contacted the woman named in the order 95 times on her phone, a violation of the protective order.
Based on that information, Weatherford sought and obtained a warrant for repeated violation of certain court orders or conditions of bond in family violence, child abuse or neglect, sexual assault or abuse, indecent assault, stalking or trafficking case. Harness was served with the warrant at the county jail at 4 p.m. July 2.
---
The Hopkins County Sheriff's Office is located at 298 Rosemont St., Sulphur Springs, TX 75482.
Non-emergency calls can be made to (903) 438-4040.