Man Accused Of Choking Girlfriend, Teen Accused Of Hitting Stepfather With Flashlight
Two separate disturbances resulted in two men being arrested July 24, 2020 for assault. One man was accused of choking his girlfriend and the other allegedly hit his stepfather with a flashlight, according to arrest and sheriff's reports.
County Road 1100 Disturbance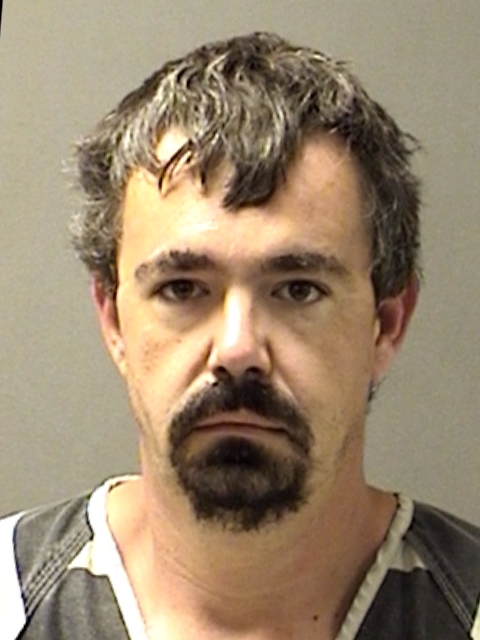 Hopkins County Sheriff's deputies were dispatched at 4:06 p.m. July 24 to County Road 1100 to a disturbance. A man allegedly hit his girlfriend and broke her glasses, according to sheriff's reports.
While en route, deputies were advised the alleged "aggressor" had left the scene and was most likely headed to his parents' residence on Peach Street in Sulphur Springs. Sgt. Shea Shaw headed to Peach Street to look for the suspect, while Deputy Drew Fisher continued to the CR 1100 address to contact the woman who was reported to have been assaulted during the disturbance.
Upon arrival at the CR 1100 residence, Fisher was told the suspect had choked a woman who has a disability during the disturbance. Fisher relayed his findings to Shaw, who was out with the suspect on Peach Street. Shaw took the suspect, identified in arrest reports as 41-year-old Jason Scott Heddens, into custody at 6:41 p.m. Friday, July 24.
Heddens was charged with assault of a family or household member that impedes breathing and/or circulation. He was also charged with driving while license invalid. He was released from Hopkins County jail Sunday, July 26; bond was set at $10,000 on the felony assault charge, according to jail reports. An emergency protective order was requested.
County Road 2174 Disturbance
Hopkins County sheriff's deputies were dispatched to a County Road 2174 address, where a stepson reportedly hit his stepfather with a metal flashlight around 10:20 p.m. July 24, according to sheriff's reports.
Deputies spoke with an 18-year-old who was exiting the residence as they arrived. The Sulphur Springs teen allegedly admitted he and his stepfather had gotten into a verbal argument and he struck him with a flashlight. Deputies noted the stepfather had more than one red mark on his back.
Consequently, the 18-year-old was taken into custody at 10:40 p.m. July 24 on a Class A misdemeanor family violence assault charge, according to arrest reports. He remained in jail July 26. Bond on the assault charge was set at $2,000, according to jail reports.
If you have an emergency, dial 9-1-1
The Hopkins County Sheriff's Office is located at 298 Rosemont Sulphur Springs, TX 75482. You can reach them for non-emergency matters at (903) 438-4040.