KSST News has received information from our local Emergency Management Team that this latest state reported death has been determined to be a mistake.
For the fourth time, the Texas Health and Human Services/Texas Department of State Health Services COVID-19 website has registered a death from COVID-19 to Hopkins County, and for the fourth time the Local Health Authority reports to KSST News that they have still not been notified in the day after the state has reported a Covid-19 death.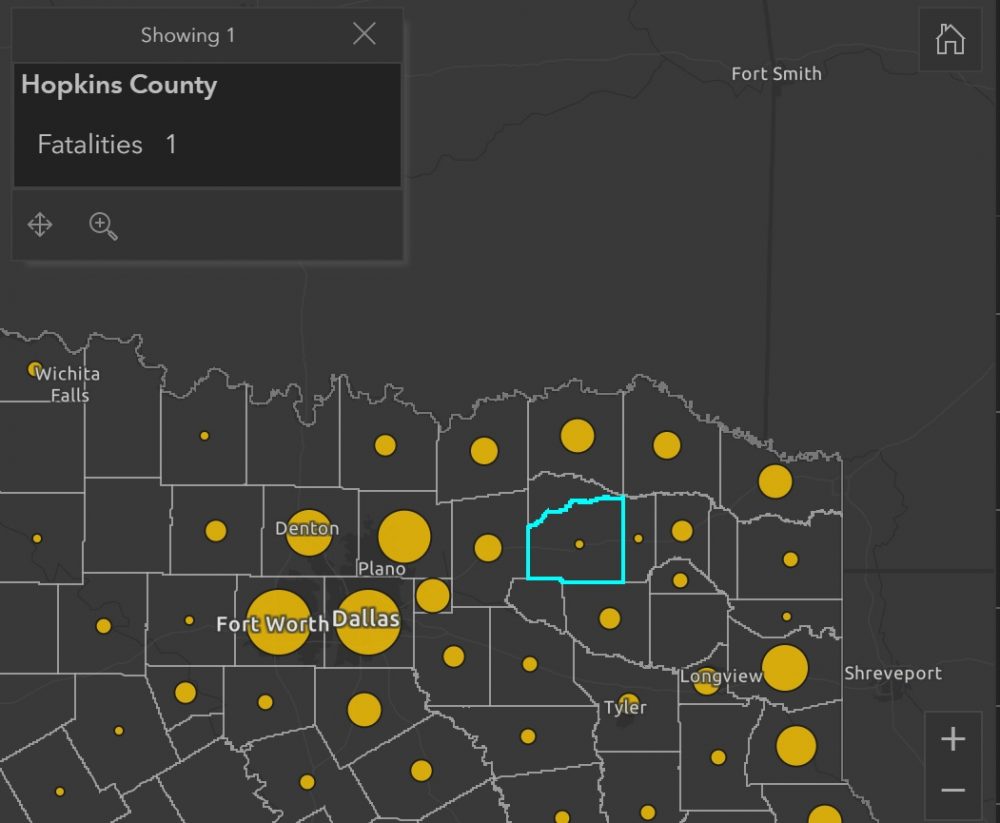 Hopkins County challenged one of the determinations as the patient had other health conditions leading to his or her death, although the patient was confirmed positive COVID-19. The second death, reported the same weekend, was reported by local emergency management officials to have been a duplicate of the first report. A third case disappeared from the state website after a few days was explained locally as a "duplicate or error."
In asking about this latest report, KSST News was told that our local officials have still have not been notified with any information about this latest reported death, and that the news media would be notified through normal channels when they had any information.
The 3 prior death reports aren't the only times the state has removed data after the posted information was called into question by Hopkins County emergency management and health authorities. On at least two occasions the state has removed a case from the overall positive case count assigned to Hopkins County. This was after the Local Health Authority discovered a duplicate case in each instance, local emergency management officials have reported.
Because the state website typically reflects counts from the previous day or evening, duplicate or erroneous have remained on the state website for 1-2 additional days before being corrected.
This latest death was reported on the HHS/DSHS website on Sunday, July 13. With the State of Texas registering almost 3,200 deaths in the state, it is certainly understandable that errors will be made assigning these deaths to the 254 counties in Texas. The frustrating part for local officials must be in getting timely information, although we are told they are in contact with state officials on a daily basis.