The number of COVID-19 cases in Hopkins County continues to grow daily. July 23, 2020 marks the fourth straight day this week and 17th day this month that new cases have been reported. At 5 p.m. July 23, Hopkins County Emergency Management officials reported they had received notification of 2 new COVID-19 cases for Hopkins County. There were no new recoveries on July 23.
Two patients were in the COVID-19 unit at CHRISTUS Mother Frances Hospital-Sulphur Springs on July 23. One person had been released from the COVID-19 unit on July 23, according to Hopkins County Fire Chief/Emergency Management Coordinator Andy Endsley.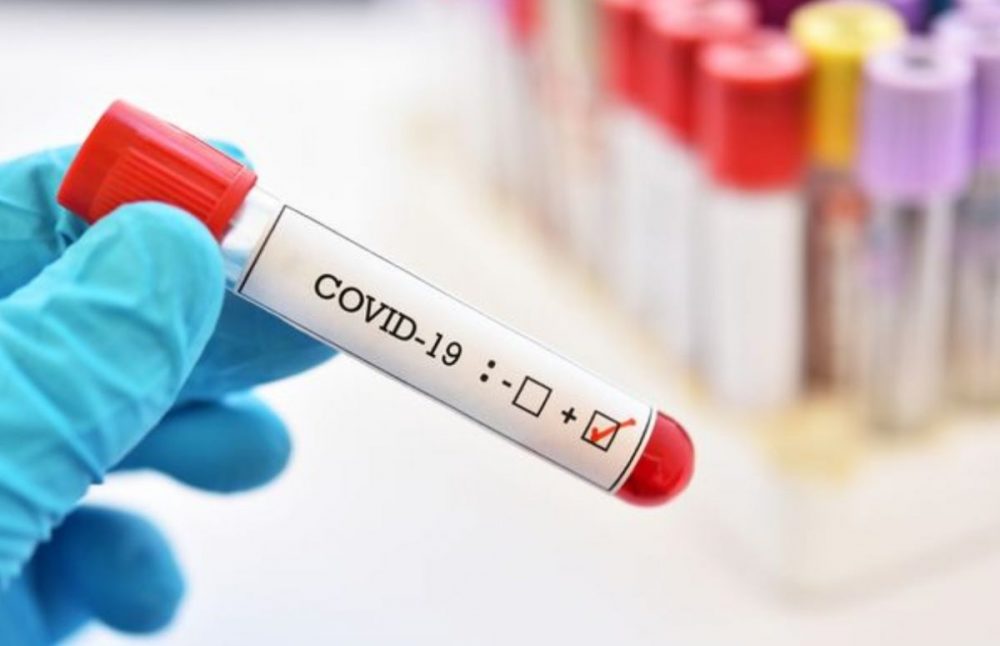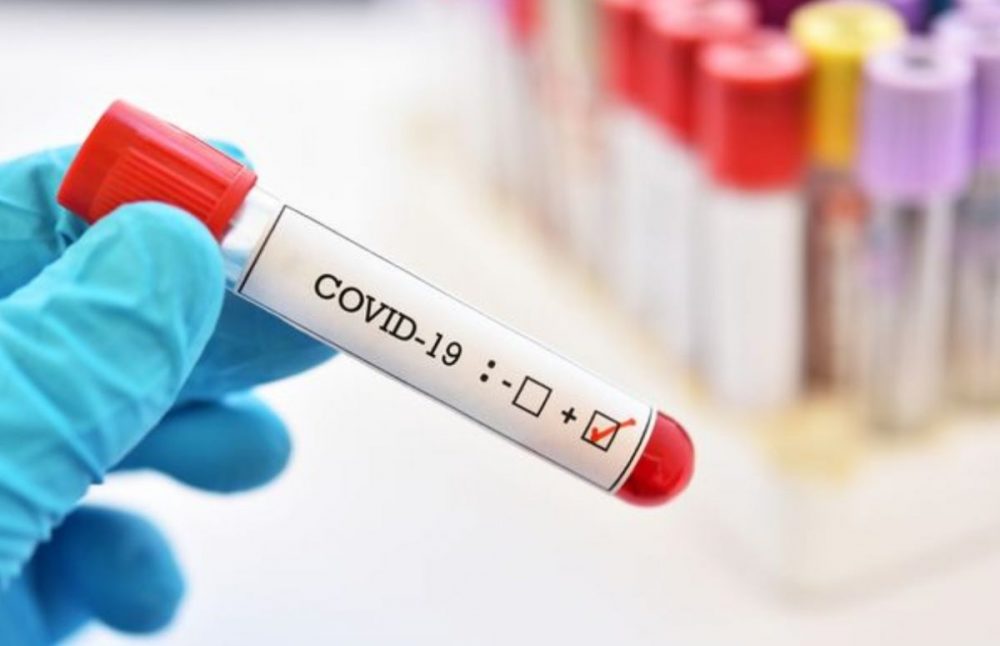 That brings the cumulative total of COVID-19 cases for Hopkins County since March to 135, with more than half of those cases reported this month.
At the end of the first week of July, 10 new cases had been announced. New cases were reported every day from July 9-18, for a total of 45 additional residents testing positive for COVID-19 in Hopkins County, with 16 total recoveries. So far this week, there have been 17 new cases and 6 recoveries. That's 72 new positive COVID-19 cases reported in July in Hopkins County, but reports of only 22 recoveries this month.
Of the 135 Hopkins County residents who have tested positive for COVID-19 since March, 72 have recovered from COVID-19, leaving 63 active cases of COVID-19 in Hopkins County on July 23, according to Hopkins County Judge Robert Newsom.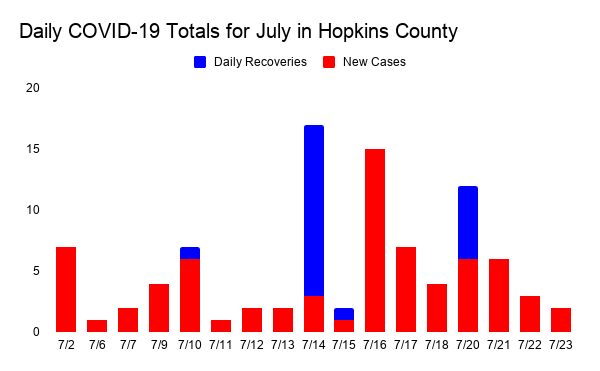 ---