Former Wildcats Football Defensive Coordinator Triston Abron is having a good early career as a head coach since departing Sulphur Springs after the 2017 season to take a head coaching job at Paul Pewitt.
Coach Abron spent two seasons there and took the Brahmas to the state final game last season. Since then, he was hired as Mexia's head coach.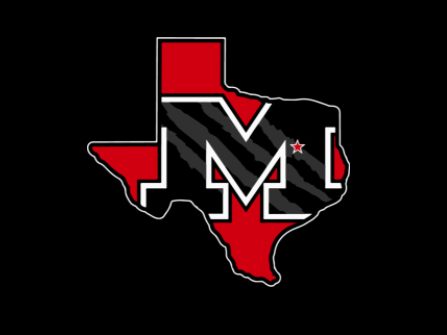 The Black Cats are in a five team, District 7-4A, Division II. Dave Campbell's Texas Football magazine picks the Van Vandals to take the district title and Mexia is the choice at #2. The district also includes Bullard, Canton and Brownsboro.
Coach Abron selected Wildcats defensive line coach Chris Valdovinos to be his defensive coordinator.
Coach Abron has 18 returning letterman including six starters on offense and six on defense.
The Black Cats were 7-4 last year and they were an Area finalist. Texas Football says this year's Black Cats team will have plenty of talent and senior leadership. Mexia's offensive leader is running back Jarrell Wiley who gained 1,700 yards last season and scored 20 touchdowns. Leader of the Mexia defense is defensive back Le'Marion Miller, who had 110 tackles last season.
The 4A district 7 will have their hands full in bi-district. They are paired with District 8, which includes teams like Pleasant Grove, Gilmer and Pittsburg.