Cumby ISD is gearing up for the new school year, with teachers scheduled to report for duty on Aug. 5, and classes beginning for students on Aug. 13.
Families were asked to choose between two options when the kids go back to school. While administrators are still firming up numbers, currently, it looks like about 85 percent of students will be attending face-to-face classes at school and the remaining 15 percent will do their work online, according to Cumby ISD Superintendent Shelly Slaughter.
Face-to-Face Learning At School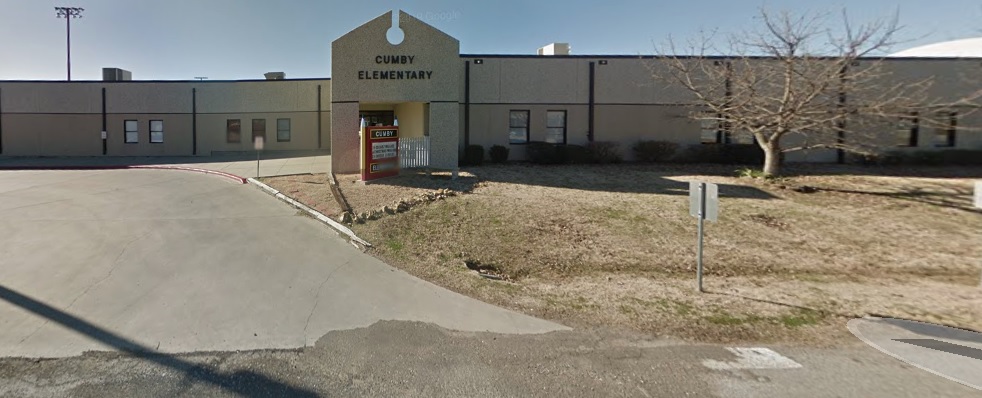 Social distancing will be observed, and per the Governor's Executive Order, anyone age 10 years and older will be required to wear face masks. Employees have the possible option to use face shields when in front of the class, but will be required to a mask when in the immediate space of students.
Before students enter the building, they will will have a brief health check and temperature screening. The touch-less device will scan students to check their temperatures. There will also be quick check for all employees. Officials are working on logistics to ensure as quick an entry process as possible.
Elementary, once arriving in the building, will go straight to class, with meals in the class. A few at a time will be able to go to the cafeteria to collect meals in some cases. Meals will be in small containers to better accommodate the district's youngest students.
The district is adjusting the way meals are distributed and eaten. Elementary students will have breakfast in the classroom, not the cafeteria. Junior high and high school breakfast and lunch periods will be spaced out, with close attention to numbers of gatherings. To better ensure this, the cafeteria has been arranged so that there will be less seating capacity.
The district has ordered some foldable shields, which are not yet in, so that students who are not required to wear masks will have foldable desktop protectors that they can take to the cafeteria as well. Students who have health concerns documented with a doctor's note that exempt them from wearing masks may use a foldable shield as added protection and teachers who have health issues may use shields as well.
Class sizes are smaller at Cumby than some larger schools, which helps in moving desks to better social distance them per state guidelines. Secondary student will still change classes.

Cumby ISD has adopted stricter cleaning protocols. In all buildings and classrooms, staff will use disinfect wipes before and at the end of classes. There will be frequent disinfecting. Hand sanitizer will be provided ouside of classrooms, for students to use before and after each class.
The first few days of school, students will learn what measures will be implemented, the health and safety protocols in place and what is expected here's what we are doing, what they will be expected to do regarding health and safety protocols. This will include helping the youngest students to understand the measures are in place for their safety, including ways they can greet others without physical contact and to be as comfortable as possible around others who are wearing masks.
The first couple of weeks, students at school will use online platforms. This will prepare them, just in case something happens and school has to be closed for cleaning. This will allow students wherever they are outside of campus to immediately get back online so that learning can continue trying as seamlessly as possible and safe as possible.
The district will offer bus transportation for students who have no other means to arrive at or depart from school. Parents have been contacted and encouraged when possible to bring their students to and from school as an added safety measure. This will help lower the number of students on buses, another added close contact with others.
Students will be scanned for temperature prior to boarding a school bus. Parents are asked to be at bus stop each morning with their child in case the child has fever or symptoms of illness, which would require the child to return home.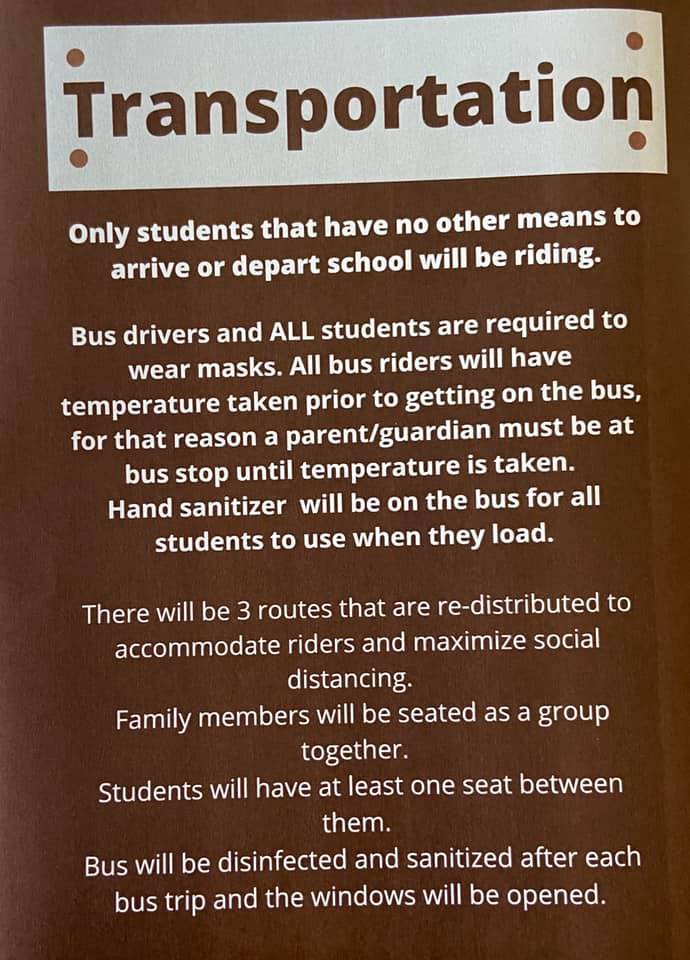 Bus drivers and all bus students will be required to wear face masks that cover their mouth and nose. Hand sanitizer will be provided for student use as they load onto the bus.
District officials are also working on procedures modify student drop off and pickup, to stagger the times to reduce congestion and large gatherings of students.
Cumby ISD plans to continue updating parents and community members regularly by posting as much information as possible.
A parents may choose at any time for their child to transition to online learning if that is the option they prefer for their students, provided the campus principal is notified in writing of the desired change.
Online Learning
Family who learning outside of the regular classroom through Cumby ISD will be required to provide internet access for their students. For some who need it, that will mean use of a school district Chromebook so they can log into Google Classrooms each week day. Many students are already familiar with Goggle Classrooms due to its use this spring when schools were required to close for on-campus learning, according to Superintendent Shelly Slaughter.
The district is using an asynchronous learning approach, which will require students who are doing online learning to login at specified times for approximately 45 minutes daily to the live classroom.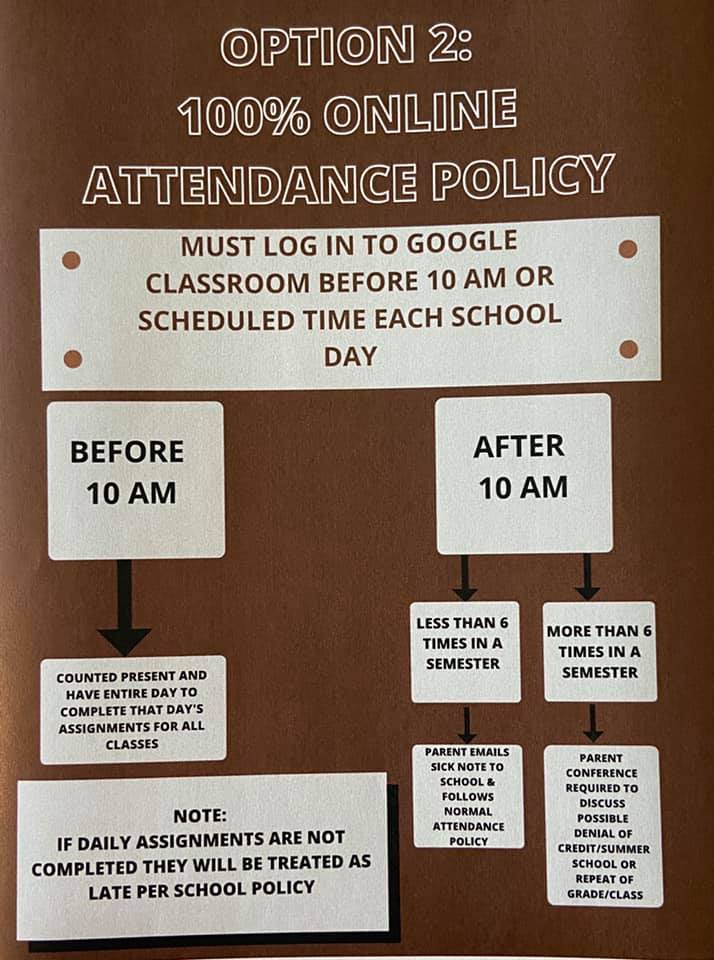 While final plans for are still being finalized, there will be contingencies for the few who are not participating in in-person at school classes. In a very few very special situations where students have no access to the internet and hotspots, students would be allowed to have paper packets. Otherwise, all students need to have the technology and be able to login and work with teachers, according to the superintendent.
"We will work with students who have no access. Teachers will do daily checks with students. Even if its a phone call, teachers will be in contact daily," Slaughter said.
Students who choose online learning will still be required to to do the same work and follow school grading and attendance policies as students on the Cumby ISD campus for in-person learning. Aside from the designated login times
"We have the same expectation of online home learning students. Grades will be the same. Testing will be the same. They will just be in 2 different locations, at school or off campus. Expectations are not different. They will still have the same number of assignments, tests and same grading," Slaughter noted.
Parents may choose to transition their student from online to in-person learning by notifying each student's campus principal. The change to in-person may only be made at the beginning of the next grading period, however.
Additional information will be posted on the district website, cumbyisd.net, Facebook and other social media accounts.