An 18-wheel tanker truck overturned in Cumby, TX Wednesday afternoon. The tanker spilled liquid cream, fuel and oil onto the road and ditch. The driver and loan occupant sustained minor injuries, officials reported.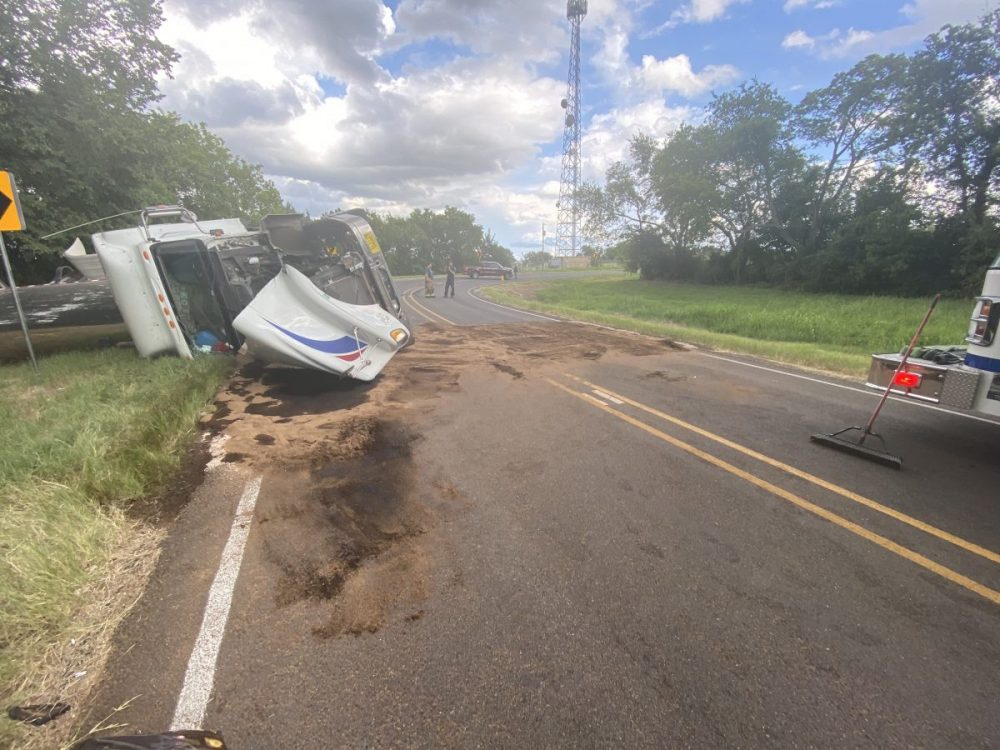 The tanker truck was reportedly traveling north on FM 275 around 4:10 p.m. The driver went into the curve approaching Frisco Street too fast, causing the truck to overturn onto it's side. A Cumby Volunteer firefighter that had been traveling behind the truck reportedly stopped and helped the driver get out of the damaged cab. The truck driver sustained some bumps and bruises, but refused to be transported to the hospital by EMS, according to fire reports.
When Hopkins County and Cumby fire units arrived they found the fuel tank had ruptured. Oil and fuel were spilling out of the tractor and the attached tank was also leaking product – liquid cream.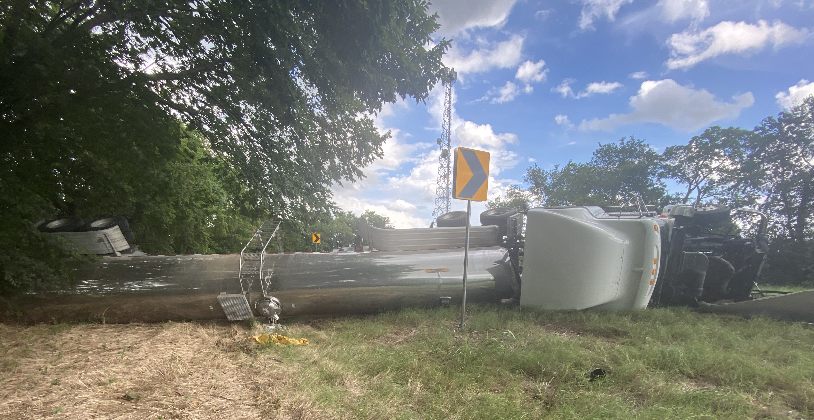 Firefighters began using absorbent to help control the fluids until Fuller's Towing and Recovery staff arrived with their hazardous materials equipment to finish controlling the leak. Eventually the truck was returned back to an upright position.
Firefighters and emergency personnel cleared the crash site around 7:15 p.m., except for one Cumby VFD unit. CVFD remaining on scene to assist with traffic control so Fuller's could use excavators to remove contaminated soil and product from the area, fire officials reported.