A County Road 2337 traffic stop Thursday night resulted in a felony arrest, according to arrest reports.
Hopkins County Sheriff's Deputy Chris Baumann reported seeing a red 2015 Chevrolet Camaro traveling north on FM 69 south at 85 miles per hour in the 65 mph speed zone. He initiated a traffic stop. The car stopped between the intersection of County Road 2337 and County Road 2336, according to arrest reports.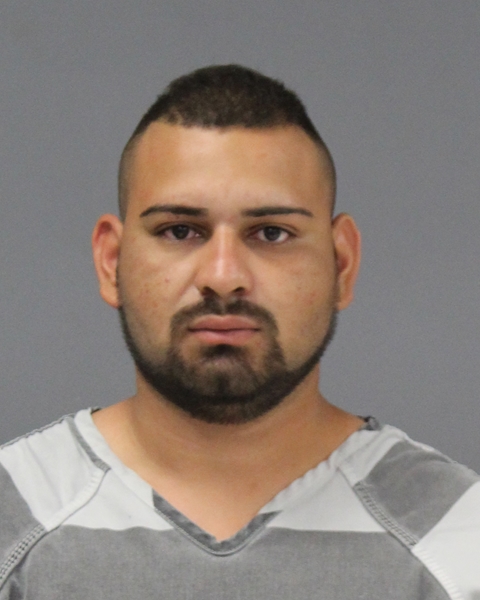 When he contacted the driver, Baumann alleged the 22-year-old Como man's hands were visibly shaking and the man attempted to avoid eye contact with him. The man told the deputy he didn't have a driver's license and was asked to step out of the car for a field interview as to why he was operating the car without either insurance or a driver's license, Baumann noted in arrest reports.
When asked, the man reportedly told the deputy there was no illegal contraband in the car and agreed to let the deputy search it. Baumann reported finding a glass pipe of the kind commonly used to smoke methamphetamine with suspected methamphetamine inside and a bag containing a crystal-like substance suspected to be methamphetamine.
Miguel Angel Gomez-Gonzalez was taken into custody at 10:44 p.m. July 2 and transported to Hopkins County jail, where the suspected methamphetamine field-tested positive for meth and weighed 0.92 gram including packing, according to arrest reports.
Consequently, Gomez-Gonzalez was booked into booked into Hopkins County jail for possession of less than 1 gram of a Penalty Group 1 controlled substance and possession of drug paraphernalia. He was released from Hopkins County jail July 3. His bond was set at $5,000 on the felony controlled substance charge, according to jail reports.
---
The Hopkins County Sheriff's Office is located at 298 Rosemont St., Sulphur Springs, TX 75482.
Non-emergency calls can be made to (903) 438-4040.