Deputies arrested three people after contraband was found during interstate traffic stops. A late night stop resulted one warrant arrest and one arrest for possession of suspected methamphetamine and heroin. An early morning arrest resulted in location of marijuana, a stolen weapon and one arrest.
I-30 Traffic Stop Near Mile Marker 118
Hopkins County Sheriff's Sgt. Tanner Steward reported seeing a Honda Civic Wednesday night, July 15, 2020, driving on the wrong side of the road the south Interstate 30 service road at U.S. Highway 67 without passing another vehicle. The vehicle was stopped on eastbound I-30 at mile marker 118.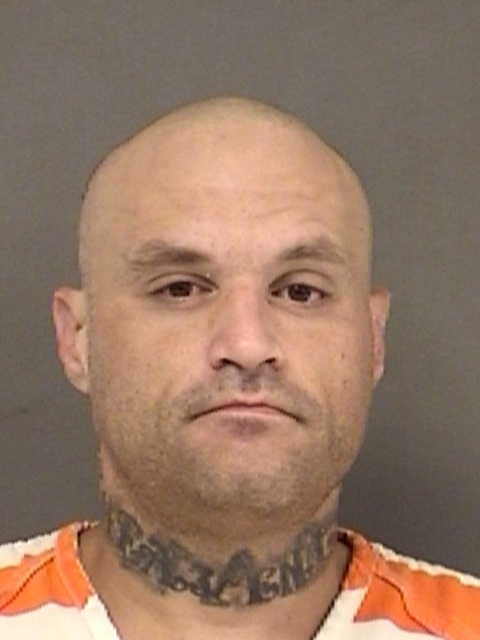 As he approached the car, Steward noted both the driver and passenger moving around inside the vehicle. When asked for his license, the driver reportedly handed the deputy a Texas Offender Card. He was asked to step out of the car for questioning. A records check using the man's name and date of birth showed an outstanding warrant for his arrest. Consequently, 39-year-old William Ray Cadle of Sulphur Springs was taken into custody at 9:52 p.m. July 15 on the violation of parole warrant, Steward noted in arrest reports.
Steward asked Cadle permission to search the car. Cadle stated the car belonged to the passenger, identified in arrest reports as 58-year-old Deanna Leigh Boyett of Sulphur Springs. The deputy noted the man had care, custody and control of the car; he agreed to the search, according to arrest reports.
Steward reported finding no contraband during his search of the car. During his investigation, Steward reported asking Boyett to pull her braw outward away from her body without exposing herself. As she did, Steward alleged a small baggy fell to the ground. Steward alleged the bag contained a crystal-like substance. At that point, Boyett was placed into custody at 10:18 p.m. July 15 for suspected methamphetamine possession.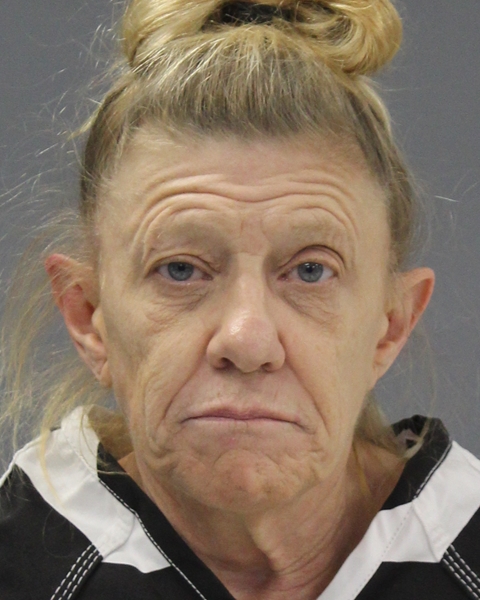 He reported seeing a cigarette box under the Honda Civic. The box contained two clear baggies with a crystal-like substance that field-tested positive for meth and weighed 16.21 grams and another clear bag containing a black substance that field-tested positive for heroin and weighed 0.37 grams, Steward alleged in arrest reports.
Both Cadle and Boyett were transported to Hopkins County jail, where Steward reviewed his patrol vehicle's dash cam of the incident. He alleged seeing Boyett making furtive movements around her waistband area, then make a throwing movement in the direction the cigarette box containing the contraband was found.
Consequently, Boyett was charged with possession of less than 1 gram of a Penalty Group 1 controlled substance, possession of 4 grams or more but less than 200 grams of a Penalty Group 1 controlled substance and tampering with or fabricating physical evidence with intent to impair. Cadle was booked on the Austin Parole warrant and driving while license invalid, according to arrest reports. Deputy Elijah Fite assisted with the traffic stop.
The arrest marks the second time in the last 6 months and third time in the last year that Boyett has spent time in Hopkins County jail.
Boyett was also arrested on Jan. 16 for possession of 1 gram or more but less than 4 grams of a Penalty Group 1 controlled substance and a warrant for violation of probation on an August 2018 misdemeanor theft charge. She remained in Hopkins County jail from Jan. 16 through Feb. 14, 2020 on those charge.
She was arrested on July 19, 2019 on a Hunt County theft warrant; she remained in custody until July 22, 2019 on that charge, according to jail reports.
According to Hopkins County jail reports, July 15 marks at least the second time Cadle has been arrested for violation of parole. He was arrested Aug. 23, 2017 on warrants for
spent Aug. 23, 2017-March 29, 2018 in Hopkins County jail for violation of parole.
I-30 Traffic Stop Near Mile Marker 126
Hopkins County Sheriff's Deputy Thomas Patterson reported stopping a Chevrolet Avalanche early Thursday morning, July 16, for crossing the center line on Interstate 30 west near mile marker 126 into the another lane without signaling. The truck's license plate light wasn't properly illuminated as well.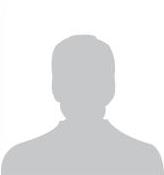 Upon contact with the driver, the lone occupant, Patterson alleged he could smell a marijuana odor emitting from the vehicle's interior. After a short probable cause search of the pickup, Patterson alleged finding a clear sealable bag of suspect marijuana that weighed 1.13 ounces in the front passenger's seat, a semi-automatic pistol with a loaded magazine in the console.
---
The Hopkins County Sheriff's Office is located at 298 Rosemont St., Sulphur Springs, TX 75482.
Non-emergency calls can be made to (903) 438-4040.