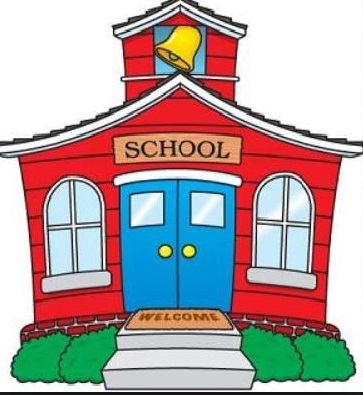 SSISD: This week, a video address by Superintendent Michael Lamb informed families of Sulphur Springs ISD about the September 1 start date and other start-of-school plans in place. The address was thorough and quite informative about the dual learning options to be offered this Fall, both Face-to-Face classroom instruction and the Virtual Academy. The address also pointed out to parents the pressing need to submit their selection of learning for their students by the August 4, 2020 deadline. The selection can be made through the family's Skyward account. Lamb also stated that changes may be required by state mandate, and to watch the school's website as well as Skyward accounts for notifications of these. School officially starts in SSISD on September 1, 2020.
Miller Grove ISD: Superintendent Steve Johnson reports that school starts for the Hornets on August 13, 2020. A comprehensive Return to School Plan as well as a Survey for Parents are posted on the school website, mgisd.net. The survey, which was due this week, assists parents in the selection of in-classroom or online learning for their students. This Fall, teachers will be in their classrooms in masks, and students in the class will also be wearing masks. Instruction for students in Pre-K through 2nd grade at Miller Grove will be through Remote  Asynchronous Learning, a curricular experience where students engage in the learning materials on their own time, interacting intermittently with the teacher via the computer or other electronic devices. In this setting, teachers will provide instruction, learning resources and support through the use of approved instructional methods. All mandated safety precautions and social distancing standards will be operative once school begins. Supt. Johnson reported that student's temperatures will be taken daily, and bus students will also have their temperatures taken before boarding. As with other schools in the district, Miller Grove ISD suggests that parents transport their students if possible. Those students who ride buses will wear masks, sit together in family units and skip seats between passengers.
Yantis ISD: Superintendent Tracy Helfferich reports that Yantis ISD will open their doors to students on August 13. Packets were distributed to families so that their choices of in-class or at-home learning could be made known. About 70% of those packets have already been completed and returned to the school. Teachers will report during the first week of August. All prescribed safety measures and procedures will be implemented, both on campus and on buses, and that includes temperatures taken upon arrival at school and upon boarding buses. Bus transportation presents the biggest burden to administrators, as capacity is not yet known, thus procedures are still being worked out. Capacities will be reduced, and riders will be required wear masks while on the bus. Parents are encouraged to bring and pick up their students if possible. At school, students will social distance at all times and hand-wash and hand-sanitize frequently. Additionally, students who will be participating in sports will have safety precautions implemented during practices and in dressing rooms to insure the safety of all. The Yantis school website, yantisisd.net, posts the School Options so that parents and students can more easily select the best learning options for them.
Other 2020 Area Start Dates: these start dates are posted on the school websites:
Cumby ISD August 13
Como-Pickton CISD August 10
North Hopkins ISD Aug 19
Saltillo ISD August 17
Sulphur Bluff ISD August 18
Cooper ISD Aug 13
Campbell ISD Aug 11
Rains/Emory ISD  Aug 13