A 47-year-old Sulphur Springs woman was allegedly driving intoxicated with her grandchild in the car. The vehicle crashed Thursday evening, according to arrest reports.
Hopkins County, Cumby and Miller Grove firefighters, sheriff's deputies and state troopers responded at 8:17 p.m. June 11, 2020 to a single vehicle rollover crash on FM 275 south in which the occupants were reported to still be in the vehicle, but did not appear to be trapped, according to sheriff's reports.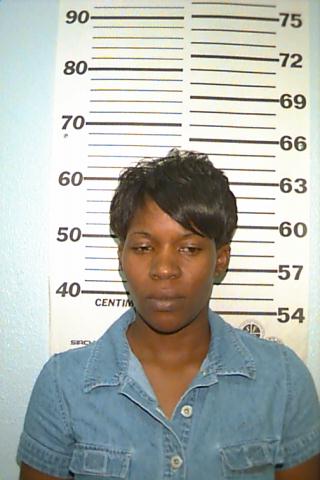 Caran Sue Ivery was identified as the driver of the wrecked Honda Accord. Her 11-year-old grandson was a front seat passenger in the car, according to arrest reports.
Based on the crash investigation, Texas Department of Public Safety Trooper Arturo Ugalde said the driver apparently failed to negotiate a slight curve in the road, entered a bar ditch, then, traveled in the bar ditch for about 150 feet before resting against an embankment. There was no evidence that the driver attempted to brake or take corrective action, Ugalde alleged in arrest reports.
Ivery allegedly displayed indicators of intoxication during a roadside interview and did not know where she was; she reportedly told officials she was traveling on State Highway 154 even though she was on FM 275, south of FM 1567. The woman's speech was slurred and she was incoherent, Ugalde alleged in arrest reports. The woman's eyes were droopy and she had trouble keeping her eyes open. She allegedly admitted to ingesting Alprazolam and hydrocodone-acetaminophen earlier in the day.
The trooper attempted to administer standard field sobriety tests, but reported the woman was unable to comprehend simple instructions. She displayed two clues of intoxication during horizontal gaze nystagmus tests, before falling asleep multiple times, Ugalde alleged in arrest reports. The trooper did not administer the walk and turn and one-legged stand tests out of fear for the woman's safety due to the her extreme lack of balance.
Ivery was taken into custody for driving while intoxicated due to ingestion of prescribed medication. The DWI charge was enhanced because she had a child passenger under age 15 in the car, her 11-year-old grandson.
The woman allegedly agreed to a blood test. The sample was taken at CHRISTUS Mother Frances Hospital Sulphur Springs, where the woman had to be wheeled in a wheelchair through the hospital due to her inability to balance and walk safely, Ugalde alleged in arrest reports.
Ivery remained in jail at Hopkins County Sheriff's Office Friday morning, June 12, 2020, on the felony charge of driving intoxicated with her grandchild who was under 15 years of age in the car.
---
The Hopkins County Sheriff's Office is located at 298 Rosemont St., Sulphur Springs, TX 75482. Non-emergency calls can be made to (903) 438-4040.