Tuesday afternoon, a Texas Ranger arrested a 45-year-old Sulphur Springs woman accused of stalking a former Sulphur Springs Police officer, according to arrest reports.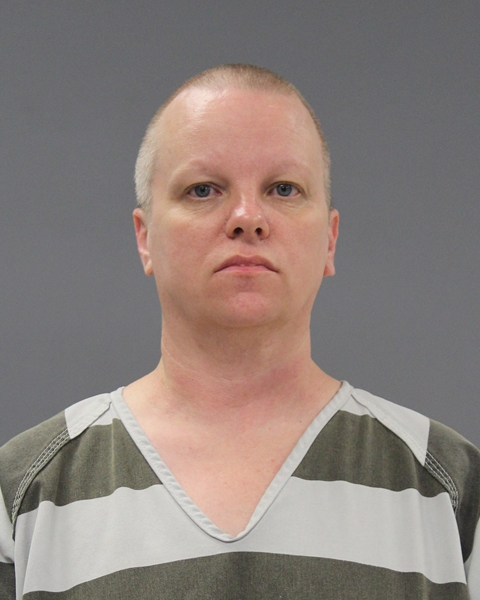 A Sulphur Springs police officer alleged being stalked approximately 8 years ago. A device or cellular phone app was believed to have been used to distort or mask the user's cellular phone number. This kept the phone number used to send the harassing messages unavailable. The identity of the individual was not known at that time, according to law enforcement reports.
The contact reportedly ceased only after the officer moved to another town. Following a brief visit by the man to Sulphur Springs recently, the phone messages reportedly resumed. Through investigation officials allegedly obtaining information implicating Kathleen Rose Ramshur as the suspect in the stalking, officials reported.
Ramshur was contacted at her rural residence and interviewed by Texas Ranger John Vance Tuesday, according to arrest reports.
While being interviewing as part of the stalking investigation, Ramshur was asked to release her cell phone to Vance, so items on the phone could be downloaded as part of the stalking investigation. Ramshur allegedly said it was in the process of downloading and eventually turned the phone over to Vance, arrest reports alleged.
Hopkins County Sheriff's Detective Corley Weatherford reportedly worked using his training and equipment to download the contents of the phone while Vance continued the interview.
Weatherford learned Ramshur had reset her cell phone in an attempt to destroy evidence of the crime, according to arrest reports. When Vance questioned Ramshur about her attempt to destroy evidence, Ramshur allegedly admitted she was attempting to destroy all evidence of the stalking crime, the arrest report alleged.
Ramshur was booked into Hopkins County jail June 2 for stalking and tampering with evidence. She remained in Hopkins County jail June 3 on both charges. Bond was set at $15,000 per third-degree felony charge. An emergency protective order was also requested, according to jail and arrest reports.