A request for a welfare check resulted in a controlled substance arrest and search of a camp trailer Thursday June 4th, 2020.
At 10:06 a.m. June 4, Hopkins County Sheriff's Office communications operators received a request for a welfare check on a man at an RV park. HCSO Deputies Alvin Jordan and Aaron Chaney were dispatched to the location, according to sheriff's reports. Deputies contacted the park manager upon arrival at the State Highway 19 south RV park. The manager reported the 64-year-old resident's family members expressed concern for the resident when their attempts to reach him on his cell phone were unsuccessful. The manager reported the man, identified in arrest reports as Larry Scott Gruss, did not seem like himself, but instead seemed "incoherent and agitated," the HCSO deputies alleged in arrest reports.
When the deputies knocked at the door of Gruss' camper trailer, they reportedly received permission to enter the residence. They found Gruss in his underwear on a couch/bed in the living room area. Gruss claimed he couldn't answer his phone because it was in his truck, and gave the manager permission to enter his truck to retrieve the lunch box where he thought he had left the phone, deputies alleged in arrest reports.
While talking with Gruss, deputies noticed a bag containing a white powder-like residue and a cut straw containing white powdery residue on a counter top near the front door, according to arrest reports. Initially, Gruss claimed not to know what the suspected contraband was. Later, Gruss told officer it might be cocaine residue, Chaney alleged in arrest reports.
As Chaney opened the container to retrieve the phone, Chaney alleged seeing a bag containing more suspected contraband. Jordan instructed Gruss to get up and put clothes on. While they waited for Gruss to dress, deputies alleged seeing a bag with a crystal-like substance suspected to be methamphetamine and a clear orange case containing more suspected contraband on the kitchen table. Jordan reportedly handed the contraband to Chaney to secure.
While Chaney stepped out of the camper trailer and was speaking with the manager, Jordan remained inside waiting for the man to dress so he could place him into custody, according to arrest reports. Chaney reported hearing a commotion inside the trailer and returned to find Gruss actively resisting arrest, the deputy alleged in arrest reports.
After deputies secured the man in handcuffs and placed him in custody at 10:32 a.m. June 4, Chaney reportedly walked him to Joran's patrol vehicle. Jordan also exited the now secure trailer. Jordan transported Gruss to jail while Chaney remained on the grounds, waiting while a search warrant was being sought for the address.
Officials sought and executed a search warrant for Gruss' address. A search of the camper trailer by HCSO investigators allegedly revealed additional contraband. The substance found in the lunch container and similar substance found in the orange container by deputies allegedly weighed 11.49 grams and field tested positive for heroin. An additional bag in the orange container allegedly field-tested positive for methamphetamine and weighed 1.68 grams. The two bags of suspected methamphetamine found during the trailer search allegedly weighed 0.94 gram, deputies alleged in arrest reports.
Consequently, Gruss was booked into Hopkins County jail for possession of less than 1 gram of a Penalty Group 1 controlled substance, possession of 1 gram or more but less than 4 grams of a Penalty Group 1 controlled substance and possession of 4 grams or more but less than 200 grams of a Penalty Group 1 controlled substance. The 64-year-old Sulphur Springs man remained in Hopkins County jail Friday, June 5, 2020, on all three charges, according to jail reports.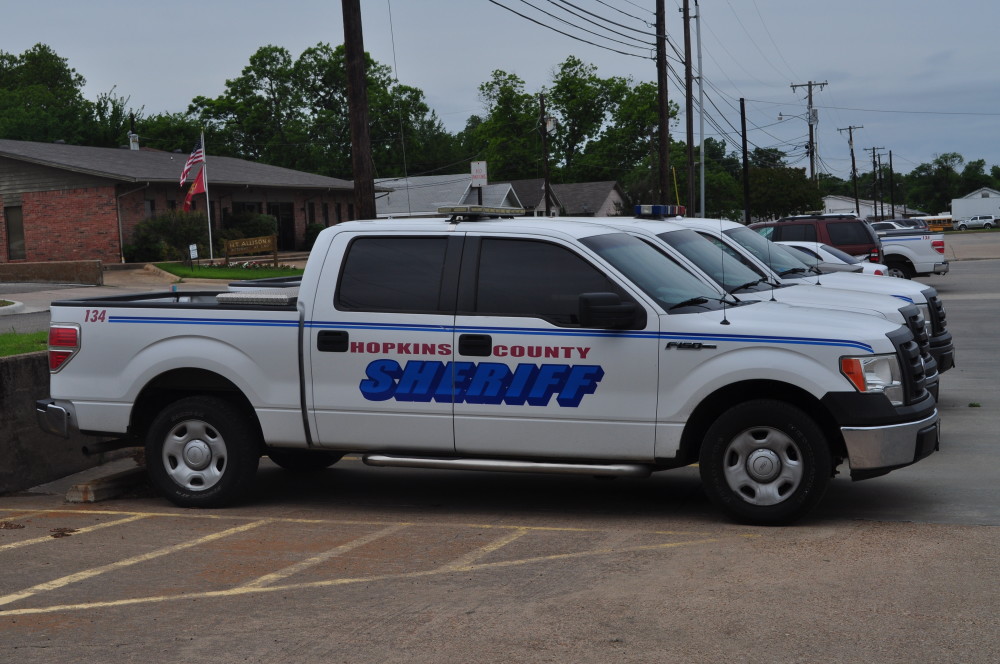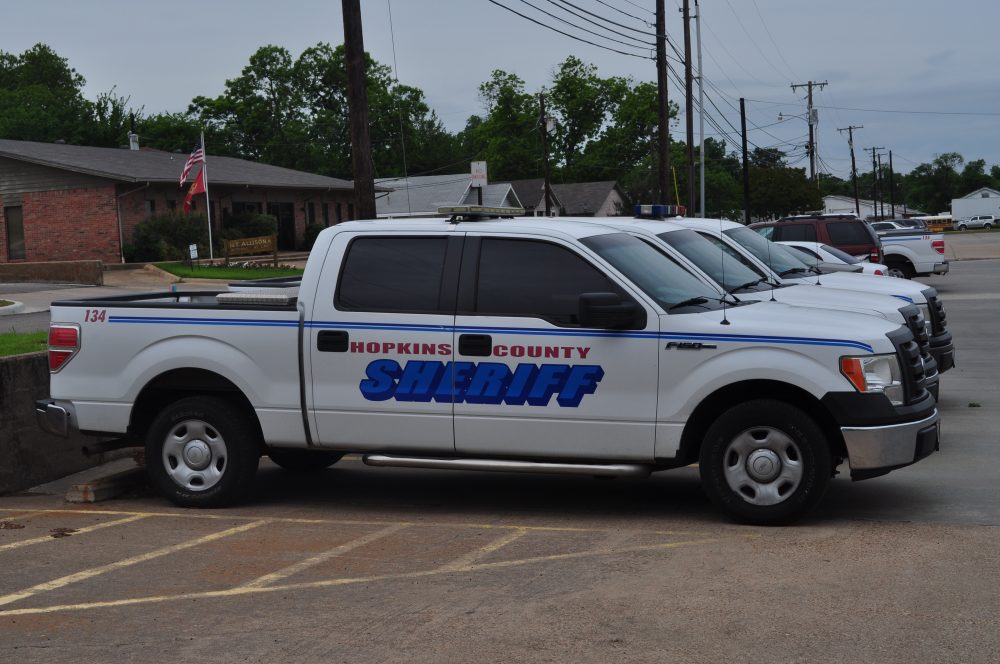 ---
KSST Radio does not post the names and photos of people accused of misdemeanor offenses, only those of individuals accused of felony offenses.
---
The Hopkins County Sheriff's Office is located at 298 Rosemont St., Sulphur Springs, TX 75482. Non-emergency calls can be made to (903) 438-4040.
If you have an emergency, dial 9-1-1.