Hopkins County Sheriff's Office Tuesday morning released the name of the inmate who died in custody at Hopkins County jail Monday afternoon. The deceased was identified as 53-year-old Mark Alan Hicks.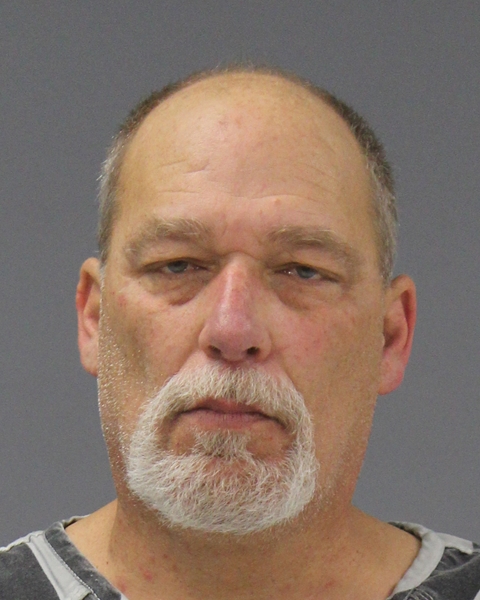 The inmate reportedly had an existing medical issue prior to his arrest May 19 for possession of a controlled substance, more than 1 gram of a substance that tested positive for methamphetamine, according to sheriff's reports. At that time, Hicks displayed signs of bruxism, was checked by EMS and jailed.
On May 19, officials at the jail contacted Dr. I.L. Balkcom. Hicks' medications were called into a local pharmacy, where they were picked up to maintain his drug regimen, according to Hopkins County Jail Administrator Kenneth Dean said Tuesday morning.
"It was my understanding he had a very serious medical issue," Dean said.
Hopkins County Sheriff's Office Chief Deputy Tanner Crump noted that people who are sick or have health conditions can be arrested and remain in jail. Hicks had remained in custody in lieu of a $10,000 bond.
Hicks had been placed in a handicap equipped cell and was on medical watch due to the pre-existing medical condition. He was monitored by jail staff regularly as required by law, according to Crump and Dean.
Jail staff are required to check on inmates placed on medical watch every 30 minutes. Inmates on medical watch in Hopkins County jail are checked on by jailers every 20-30 minutes, typically more frequently than required, the jail administrator said.
On June 1 shortly after noon, a jailer reportedly noticed that Hicks was not moving and entered Hicks' cell to check on him. As is standard procedure, Dean reported, the jailer checked the inmate's vitals, then called for EMS. Hopkins County EMS responded at the jail but, their efforts were reportedly unsuccessful in reviving him, according to Dean.
The cell was secured and the Texas Ranger was contacted to conduct an investigation, as is standard procedure for the death of an inmate in the local jail, the chief deputy and jail administrator noted.
An autopsy has been ordered by Precinct 2 Justice of the Peace Brad as is also standard procedures for the death of an inmate in the local jail, the chief deputy reported. Tapp Funeral Home staff conducted the transport to Southwestern Institute of Forensic Sciences, the Dallas County medical examiner's office.