By Jan Vaughn
John Martin has retired from his position as the Tira Volunteer Fire Department Chief. We want to express our appreciation for his years of service to our community.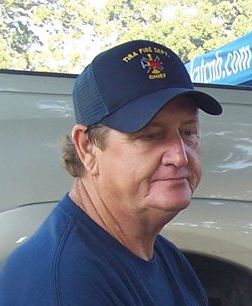 Robert, Yvonne, and Wesley Weir met Dustin and Everly Weir at Juan Pablo's on Friday, June 12. Dustin and Everly spent Friday night with them, and then Dustin and Robert went to the gun show at the Civic Center the next day. Yvonne said, "I got to keep Everly. She's a doll!"
Yvonne added, "Everyone but Destri came to see Robert for Father's Day. We visited out on the patio, because our lights went out. We ate ice cream that was melting for a snack and played Corn Hole and watched the kids play. We visited Destri in Sunnyvale last week."
Landon and Laiken Joslin spent a few days camping and hiking at Mount Nebo, Petit Jean and Mount Magazine State Parks in Arkansas last week. Landon, also, enjoyed bike riding on the trails. Dixie, Rylan, Brailon and Slaiden stayed with Tiffany and Perry Gilbert and their aunt, Jaidyn (11), in Malvern. The kids enjoyed playing together and they got to swim at Lake
Catherine State Park a couple of times.
Tiffany and Jaidyn came in for Father's Day weekend. Perry had to work all weekend and didn't get to come with them. Jaidyn was with her dad, Malcolm Joslin, and his fiancée Melinda, in Princeton, from Saturday afternoon until Sunday afternoon. Malcolm and Melinda visited with us when they dropped Jaidyn off, and then they went to Landon and Laiken's house and spent some time with their family. Tiffany and Jaidyn returned to Malvern on Monday.
Our son, Delayne, is spending most of his time at home in Waco. He is able to work from home, so he doesn't get out much.
Our grandson, Kenden Joslin, and his girlfriend, Emma Hall, had Father's Day lunch with Emma's family. They came by and visited with us, too.
I always need and appreciate input from my friends to help keep me informed of news in our community. If you have any news pertaining to Tira residents, past or present, please contact me, Jan Vaughn, at 903-438-6688 or [email protected]