Please continue to remember the family of Rex Hargrave, formerly of Tira. He passed away on June 3, 2020, at Meadow Lake Senior Living in Tyler, Texas. Rex was the son of the late Johnnie and Fay Hargrave. A private family burial will be held. His obituary may be seen on the Murray-Orwosky Funeral Home website.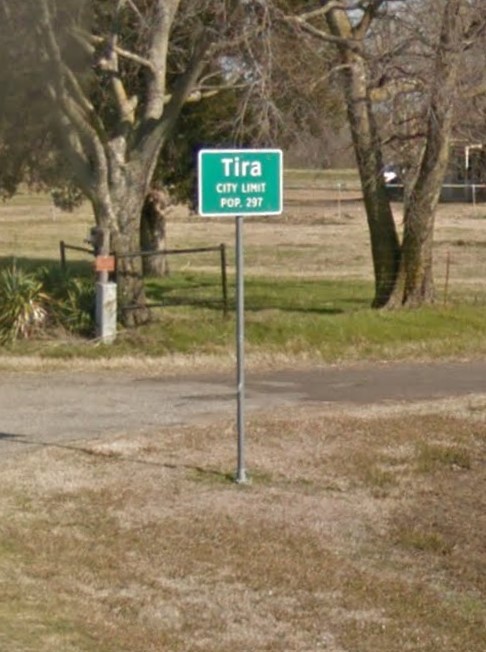 Robert, Yvonne, and Wesley Weir visited Dacy, Eli, and Elise Campbell on Wednesday and swam and rode the 4×4. Yvonne says, "It was so much fun!"
Our great-grandchildren came and fished and played on the riding toys on Saturday and Sunday afternoon. We all enjoyed being outside together.
The summer feeding program is going on at the North Hopkins School Cafeteria on Monday through Thursday during the month of June. All children 18 and under are eligible for free breakfast and lunch inside the cafeteria, with social distancing and safety protocols in place. Breakfast is served from 7:30 – 8:00 and lunch is served from 11:30 – 12:00.
The Tira Homecoming, which is normally held on the first Sunday in July, has been canceled. Contributions for the upkeep of the cemetery grounds are always needed and appreciated. You can send your donations to the Tira Cemetery Association, c/o Jan Vaughn, 776 FM 1536, Sulphur Springs, Texas 75482. Regina Payton and her mother, Martha, always send out letters about the annual homecoming, on behalf of The Association. This year the letter informed people of the cancellation. We appreciate Martha and Regina helping out the cause in this way. We are very thankful for the contributions that have already come in. If you did not receive a letter and would like to be on their mailing list, please let me know and I will pass your information along to them.
The Aiguier Cemetery Association canceled their annual meeting, also. It would have been held on the first Sunday in June. Donations to the Aiguier Cemetery Association can be sent to Peggy Beck, Treasurer, at 332 CR 3620, Sulphur Springs, Texas 75482.
The Tira Community Center remains closed through the month of June, but the pantry is still being stocked. I always need and appreciate input from my friends to help keep me informed of news in our community. If you have any news pertaining to Tira residents, past or present, please contact me, Jan Vaughn, at 903-438-6688 or [email protected].