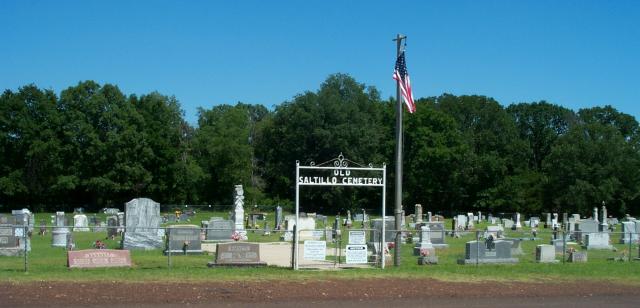 ———————-
In a press release from Vivian Monzingo, Board President of the Old Saltillo Cemetery Association, the annual Memorial Day and Business Meeting has been cancelled for 2020.
The OSCA Board of Directors has made the difficult decision to cancel the association's annual business meeting and Memorial Day program, originally scheduled for July 19, 2020.  Considering the recent trending of local and statewide COVID-19 infection and hospitalization rates, and observing actions taken by other local cemeteries, we make this decision in the interest of our association members' health and safety.  Nevertheless, we appreciate that certain traditions must persist!
Please note that the Board of Directors will provide a written annual report in early July, to all OSCA newsletter recipients. If you are uncertain about your newsletter registration status, or if you have recently incurred a change of address, please email your full name and current mailing address to [email protected].
At your convenience, and within your personal risk tolerance, we encourage you to update the floral arrangement(s) at your loved one's grave(s), as is tradition at this time of year. The OSCA board will likewise coordinate to rid the cemetery of dilapidated arrangements and place new floral bouquets at the cemetery's many aged, unattended graves.
Of course, your financial support remains essential to the maintenance and beautification of our beloved cemetery. This year, we encourage you to mail your monetary donation to the Old Saltillo Cemetery Association, at P.O. Box 123, Saltillo, TX 75478.
Thank you for your understanding and continued support!
OSCA Board of Directors