The section of Whitworth Street, from Carter Street to Lamar Street, is currently closed. Portions of Carter and Lamar streets will also be closed, according to Sulphur Springs Fire Chief David James.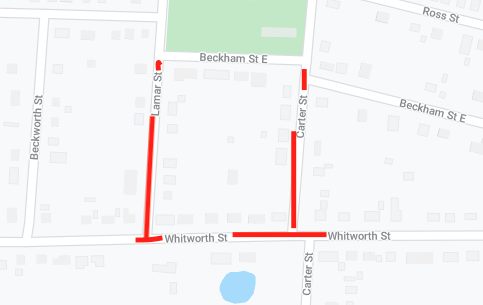 An 18-wheeler traveling through the area took down some power lines and poles around 1:30 p.m. June 1. The area will likely be closed the rest of the day as crews work at the site.
Motorists traveling in the area should plan an alternate route of travel.