A rural Sulphur Springs man was accused of choking a woman at approximately 2:30 a.m. Saturday, June 13, according to arrest reports.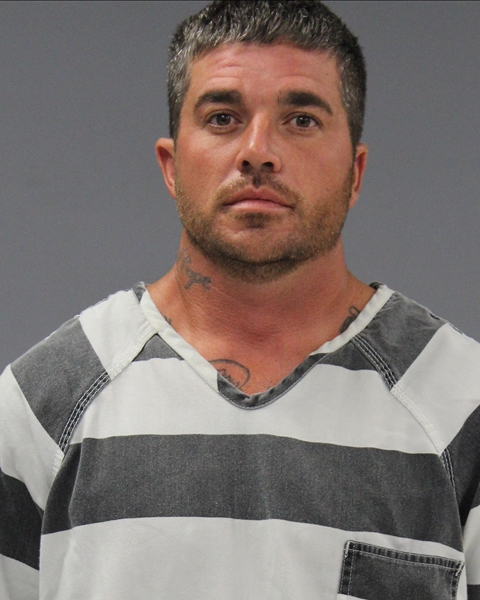 Hopkins County Sheriff's Office dispatchers received a 911 call at 2:27 a.m. June 13 of a man beating on a woman at their County Road 4762 residence. HCSO Deputies Drew Fisher and Kevin Lester and Sgt. Tanner Steward were dispatched to the residence.
Deputies arrived 9 minutes later and were greeted by the 36-year-old male resident. Deputies alleged the man appeared to be aggravated and did not want deputies on his property.
A female could also be seen standing at the door crying and appeared to be trying to get the deputy's attention, deputies noted in arrest reports. A sheriff's officer reportedly entered the residence in an attempt to better assess the situation
Deputies were told the female and adult male occupant had gotten into a verbal argument while driving around on back roads. Upon arrival at their residence, the verbal argument reportedly escalated with the male kicking doors and punching walls. The adult male, identified in arrest reports as Jeffery Eugene Dixon II, then allegedly choked the woman, putting her on the kitchen floor. Red marks on the woman's neck appeared to support the allegation, according to arrest reports.
Dixon allegedly became angry and began yelling after being placed into handcuffs, and was removed from the location to a patrol vehicle, then transported to jail.
Jeffery Eugene Dixon II, also shown in jail reports to be known as Bo Dixon, was booked into Hopkins County jail around 3 a.m. June 13 for assault of a household or family member that impeded breathing or circulation. He was released from Hopkins County Saturday afternoon, June 13, on $10,000 bond on the third-degree felony charge.
According to arrest reports June 13, 2020 is not the first time Dixon has been jailed on assault charges. He was sentenced to a 5-year prison commitment in 2008 for aggravated assault on a public servant and to a 3-years prison commitment in 2016 for violating probation on an assault of a family member that impeded breathing or circulation charge, according to jail reports.
---
The Hopkins County Sheriff's Office is located at 298 Rosemont St., Sulphur Springs, TX 75482.
Non-emergency calls can be made to (903) 438-4040.