Funeral mass for Gervacio Bautista, age 81, of Sulphur Springs, will be held at 2:00 p.m., Saturday, June 20, 2020 at St. James Catholic Church with Father Juan Carlos Sardinas officiating.
Interment will follow at North Hopkins Cemetery with Gabriel Lozano, Ruben Blanco, Jaime Bautista, Miguel Ibanez, Ranulfo Ibanez, and Diego Aquino serving as pallbearers. There will be a come and go visitation from 8:00 a.m. to 5:00 p.m., Friday, June 19, 2020 at West Oaks Funeral Home with a Rosary beginning at 5:00 p.m.
Gervacio passed away on June 16, 2020 at Trinity Mother Frances Hospital in Tyler. He was born on June 19, 1938 in Papantla, Vera Cruz, Mexico, the son of Juan Bautista and Cornelia Vicente. He worked as a rancher and was a member of St. James Catholic Church. He is survived by wife, Cecila Bautista Ramos of Sulphur Springs, sons, Javier Bautista of Vera Cruz, Mexico, Jaime Bautista of Sulphur Springs, daughters, Maria Bautista of Sulphur Springs, Dora Alicia Ibanez of Sulphur Springs, Maria Elena Bautista of Mexico, Ana Lucia Bautista of Mexico, sisters, Eva, Patricia, and Berta Bautista, grandchildren, Denise Bautista, Scarlett Lozano, Nimbe Lozano, Cecile Lozano, Indira Lozano, Ruben Blanco, Brenda Blanco, Giselle Blanco, Omar Blanco, Miguel Ibanez, Karla Ibanez, Luis Hernandez, Adriana Bautista, Dinorha Bautista, Javier Bautista, and great-grandchildren, Aislin Gonzalez, Emma Gonzalez, Aviel Aquino, Damian Trejo, Leandro Trejo, and Adelini Aquino. He was preceded in death by his parents, two brothers, and one sister.
Arrangements are under the direction of West Oaks Funeral Home. www.westoaksfuneralhome.com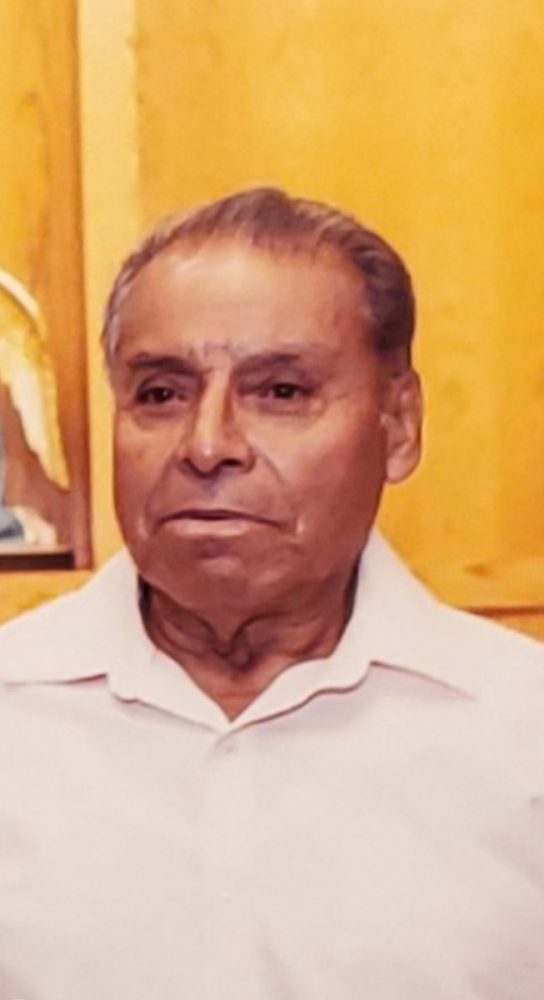 ---