Arrested on a control substance charge was a 28-year-old Sulphur Springs man allegedly found naked in a pasture near with several items, including a baggy with a substance that field-tested positive as methamphetamine. The man, after putting on pants, also allegedly tried to run from deputies and was tased, according deputies alleged in arrest reports.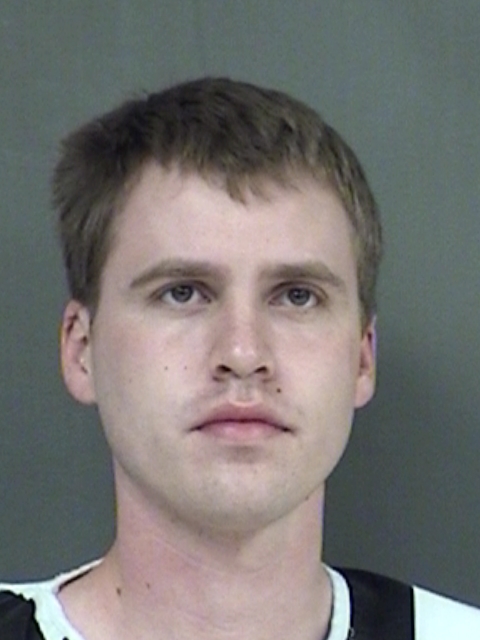 Hopkins County Sheriff's Deputy Aaron Chaney reported seeing a silver Mitsubishi Outlander parked at 2:50 a.m. at the entrance to a State Highway 11 west pasture near a box number listed as his home address. The SUV had not been at the location when the deputy patrolled through the area more than once during his shift. Investigating the vehicle as suspicious at that hour, Chaney reported finding it unsecured with multiple clothing items in plain view. The hood of the SUV was also still warm when he touched it, Chaney alleged.
The deputy then shined his flashlight into the pasture, where he saw an embankment to a pond. He then entered to make sure there was no one criminally trespassing on the property. While checking the area of the pond, Chaney shined his light toward the west and saw a man on his stomach under a tree, the deputy noted in arrest reports.
As he approached, Chaney noted the man to be "completely nude, unwrapping a rope like object from around his neck." He allowed the man to put on pants as he approached. As he contacted the man, Chaney alleged seeing "several blue rubber handle like objects, a container he advised was lotion" and the man's vehicle keys resting on a clear plastic baggie containing a crystal like substance he believed to be methamphetamine under a tree near the man. The 28-year-old allegedly became argumentative and exhibited behavior that lead the deputy to believe the man was highly intoxicated on meth.
Chaney contacted HCSO Sgt. Scott Davis on the radio and requested he respond at the location. When Davis arrived, the deputies reportedly asked to check the man for weapons. The man pulled away from Davis, turned around and started running away from deputies, Chaney alleged in arrest reports.
The deputies deployed their Tasers, each striking him, according to arrest reports. However, the man allegedly continued running from them until they placed the man on the ground, where they claim he again resisted being placed into handcuffs. He was reportedly secured after a brief struggle, then escorted to Davis' patrol unit.
EMS was contacted to evaluate the man due to concerns of methamphetamine intoxication and to have the probes removed. After being medically cleared, James Andrew Gregory was transported to Hopkins County jail.
The suspected methamphetamine, with packaging, weighed 0.4 gram, and field-tested positive for meth. Consequently, the 28-year-old Sulphur Springs man was booked into Hopkins County jail for possession of less than 1 gram of a Penalty Group 1 controlled substance and resisting arrest, search or transport.
Gregory was released from jail later June 25 on $5,000 bond on the controlled substance charge and $2,000 on the misdemeanor charge, according to jail reports.


If you have an emergency, dial 9-1-1
The Hopkins County Sheriff's Office is located at 298 Rosemont Sulphur Springs, TX 75482. You can reach them for non-emergency matters at (903) 438-4040.