Another Nebraska Escapee Has Yet To Be Located
A search for two men who escaped from Nebraska Community Corrections Center-Lincoln on May 21 lead officials to Franklin County, Texas, and apprehension of one inmate who escaped from the Nebraska correctional facility just after daybreak Friday, June 5.
According to Franklin County Sheriff Ricky Jones, his office received information June 2 that the two Nebraska escaped convicts were possibly hiding in south Franklin County. An investigation was opened. FCSO investigators obtained a search warrant on June 4 for a residence in Sandy Acres development of Lake Cypress Springs, where the escapees were reported to be staying.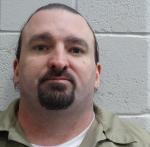 This morning, FCSO investigators and deputies, assisted by the US Marshals's Fugitive Task Force, Texas Rangers and Mount Vernon Police Department, executed the warrant. Escapee Brandon Shane Britton was taken into custody shortly after day break, following a short pursuit, Jones reported in a news release.
The second escapee, Ronald Raymond Taylor, was not at the residence and, as of the 4:30 p.m. June 5, report had yet to be located.
Officials believe Taylor had left the area, as he was last seen 5 days ago in Franklin County. However, Sheriff Jones cautions the public to remain vigilant in watching for Taylor.
Taylor, 52, is described as a white male, approximately 6 feet 2 inches tall,, who weighs approximately 255 pounds, is balding with a salt and pepper mustache and goatee. He was last seen wearing red shorts and a white t-shirt. He may be driving a 2-door, primer gray passenger car with a loud exhaust or may be hitch-hiking, according to the news release.
Jones urges the public not to make contact with Taylor if they believe they have seen him, but instead to call 911 immediately.
Sheriff Jones offers thanks to the US Marshals Service and members of the Fugitive Recovery team, which includes officers and deputies from Bowie County Sheriff's Office, Texarkana Police Department, Marshal Police Department, and Texas Department of Public Safety Texas Ranger Division for their assistance with the case.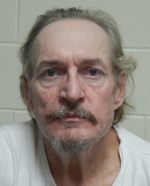 According to Nebraska Department of Correctional Services, Ronald Taylor and Brandon Britton escaped from Community Corrections Center-Lincoln on May 21.
CCC-Lincoln is a "community custody" facility, the lowest custody level and the least restrictive environment. Individuals assigned to the facility participate in a work detail or work release program, according to Nebraska Department of Correctional Services.
Both Taylor and Britton were reported to have removed the electronic monitoring devices they were wearing, enabling their escape from the Nebraska correctional facility, Nebraska ABC affiliate N-TV reported on May 21.
According to NDCS, this is not the first time Ronald R. Taylor has escaped from custody. He entered NDCS for the fourth time on Oct. 30, 1997, to serve a sentence of 24 years and 9 months for 5 charges, at the time of his escape on May 21. That includes 10 years each for escape and assault by a confined person, a 1-year sentence for possession of a controlled substance except marijuana, a 3-year sentence for theft. and a 9-month sentence for possession of a controlled substance-methamphetamine. Taylor had one parole hearing in 2010 and was next eligible for a parole hearing in Sept. 2020. Otherwise, Taylor's projected release date was May 14, 2020, according to NDCS.
Brandon S. Britton, 43, was serving a 10-year sentence in NDCS at the time of his escape on May 21, 2020, according to NDCS records. Britton had been in custody since Jan. 23, 2018, serving 10 years each on a first-degree assault conviction and a manufacture or distribution or possession with intent to distribute methamphetamine conviction; and on a possession of a firearm by a prohibited person, an offense with a punishment range of 3-5 years. Britton was eligible for parole on Feb. 17, 2023, with potential release the next day, when he escaped, according to NDCS online records.