Newsom: CHRISTUS Mother Frances Hospital – Sulphur Springs Still Has Room In COVID-19 Unit
The Hopkins County Emergency Management Team at 4 p.m. Tuesday, June 30, reported they'd received notification of 8 new positive COVID-19 cases in Hopkins County. That makes a total of 59 positive cases of COVID-19 since the pandemic began in MidMarch, including 41 Hopkins County residents who have recovered. That leaves 18 active cases of COVID-19 among Hopkins County residents, the emergency officials reported.
Very little information was reported other than the cases include residents of both the city and county.
HCEMT also reported that one of the previously reported positive cases was a duplicate, which bumped the prior total to 51. Hopkins County Emergency Management Coordinator Andy Endsley explained the Local Health Authority nurse during regular auditing process discovered one of the previous cases reported by the state was a duplicate.
Endsley explained that sometimes, when patients are retested to see if they can be cleared as recovered or to return to work, the test may show as a positive, and inadvertently be counted by the state as new positive COVID-19 case.
"I have to give credit to the hospital, EMS, sheriff, police – everyone. Everyone is doing a great job here in Hopkins County. Newsom said.
Hopkins County Judge Robert Newsom said he'd been in contact with officials at the hospital and was told CHRISTUS – Mother Frances Hospital Sulphur Springs "is in great shape and can handle whatever comes."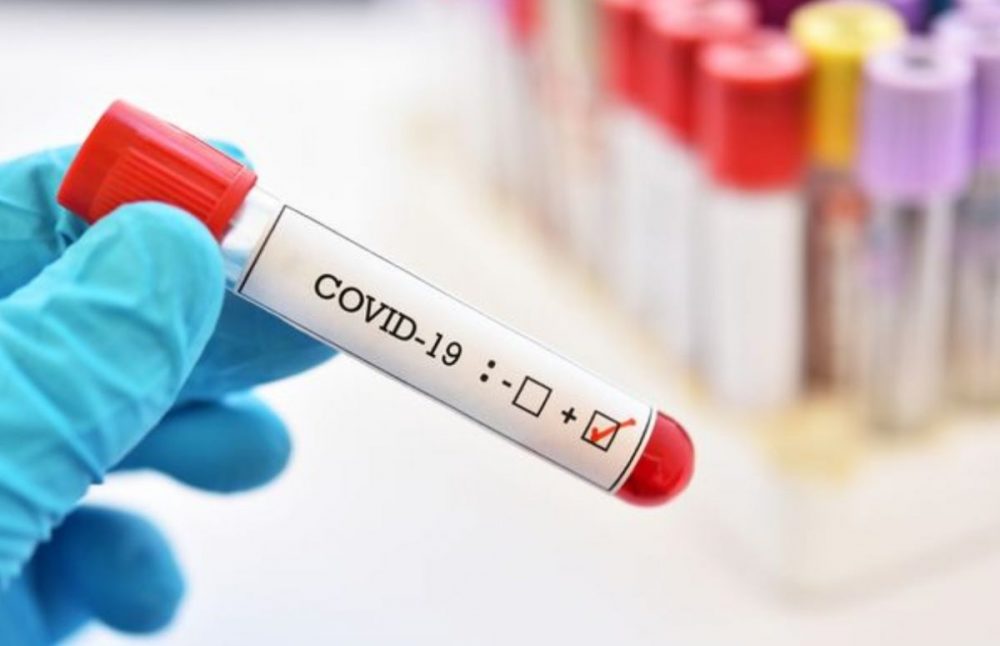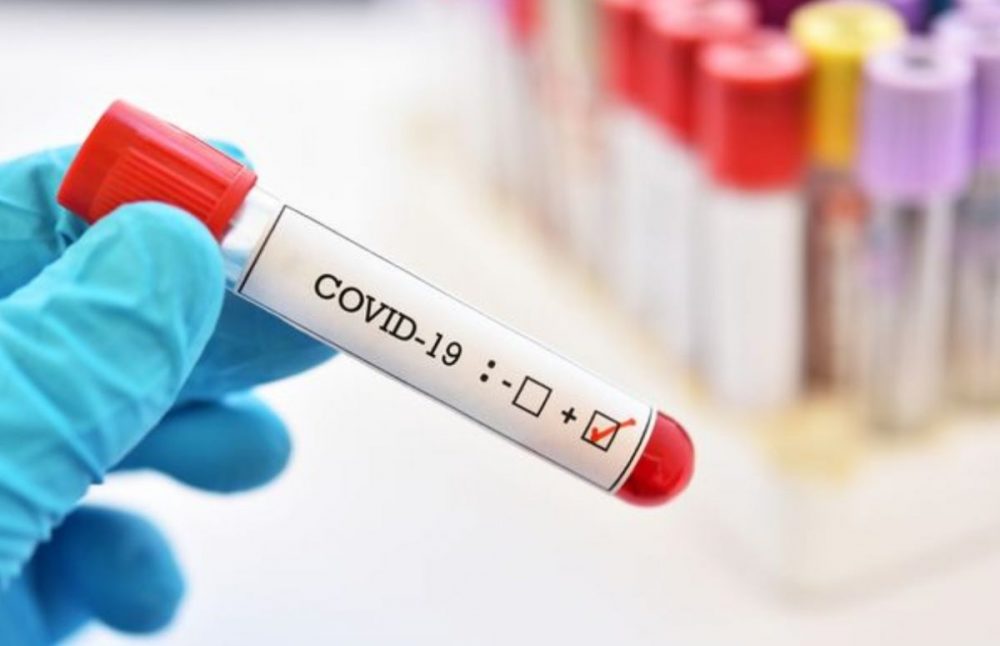 Hospital Preparedness
"If we have a surge, I feel confident we can care for them. We have the equipment and appropriate protocols, PPE, to do so in a safe manner," CMFH-SS CEO Paul Harvey told Hopkins County Hospital District Board of Directors at the group's June 23 meeting.
CMFHSS staff converted it's ICU at the beginning of the pandemic to a designated COVID-19 unit, with 10 beds in a climate controlled environment for patients who test positive and need additional medical care or further testing, Harvey explained.
As a precaution as the pandemic progressed across the state, the hospital also sequestered 10 beds on the second floor as a COVID-ready unit, able to deal with overflow and patients, if needed, Harvey told HCHD board.
As the number of new COVID-19 cases in Texas and other states began to spike to record numbers of COVID-19 cases following Memorial Day weekend, CMFHSS did see a spike in patients for COVID-19 related services. However, the Sulphur Springs hospital as of Tuesday, June 23, had not been impacted nearly as much as some other hospitals in the East Texas area, nor as heavily as in the first few weeks of COVID-19 pandemic, Harvey reported at the hospital district meeting.
While the hospital may see patients admitted for COVID-19 related services, Harvey noted, that does not mean they have been admitted to the hospital for COVID-19 nor does it mean that those admitted require a ventilator. For instance, if the hospital saw 2 patients, it's possible only 1 tested positive for COVID-19, and the other(s) may be "under investigation."
Harvey assured HCHD Board that steps are taken to protect all patients and staff at the hospital from exposure. That includes screenings and certain precautions for all associates and visitors to the hospital, CMFHSS CEO explained.
While visitation of patients is limited to 1 person, it is and has continued throughout the pandemic to allow a visitor in all units except the COVID-19 unit for those meeting certain criteria. There continues to be one point of entry for a while longer as well, Harvey noted during the HCHD report.
CMFHSS is working with four companies to screen their workers daily, and has increased educational efforts of how to care for employees during the COVID-19 pandemic, according to Harvey.
Just as CMFHSS' COVID-19 unit can treat not only Hopkins County residents, but people from other areas, the hospital also tests people from other counties as well. Some tested are people who work in Hopkins County but live elsewhere, as well as people from other counties who need testing.
That means that while CMFHSS may provide services to a patient who tests positive for COVID-19, that case may not necessarily be a Hopkins County case nor recorded in Hopkins County. Positive cases are assigned to counties by the patient's address, HCHD COO/EMS Director Brent Smith noted during the June 23 HCHD meeting.
Those, coupled with the hospital's dedication to ensuring legal patients confidentiality for all patients, are among the reasons CMHFSS does not give out statistics regarding COVID-19. Doing so would not present a true picture of operations at the hospital.
Newsom affirmed during the June 30 COVID-19 news conference that he'd been assured "there is room in the COVID unit" at CHRISTUS Mother Frances Hospital-Sulphur Springs, which the HCEM officials said is "not overflowing" with COVID-19 cases.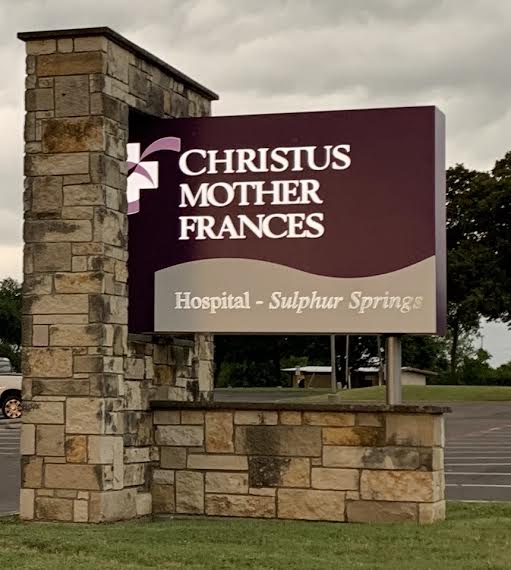 Restaurant Capacity
Hopkins County Emergency Management Team also reported that at this time restaurants in Hopkins County can continue to operate at 75 percent capacity inside.
Endsley said last Friday that Hopkins County meets the terms for the exception outlined in Governor Abbott's Executive Order GA-28, which would allow them to remain open at 75 percent occupancy even though restaurants in most other counties in the state are limited to 50 percent.
"We are at 75 percent because we filled out the proper DSHS paper work. Even though it's gone up, the number of cases is s still lower her than some counties surrounding us. We are truly blessed in that," Endsley said.
The HCEMT June 30 explained that the rule is for "10 or less." However, until further notice by state officials, they may continue to operate at 75 percent capacity.
The HCEMT continue to reiterate Governor Abbott's encouragement for Texans to "wear a mask, wash their hands, stay six feet apart from others in public, and stay home if they can" to help prevent the spread of COVID-19.
---