If you had your eye on the City Council Chambers inside the Sulphur Springs Municipal Building (City Hall) for an event or meeting, there will be a fee for new bookings moving forward.
The City of Sulphur Springs currently allows the Council Chambers inside City Hall to be used for events, classes, meetings and other gatherings at no cost, City Finance Director Lesa Smith noted.
The other city facilities available for use — the Grays Building in Pacific Park, Buford Park Pavilion and Senior Citizens Center — currently are rented for a $25-75 day use fee for, with amount varied by facility. A deposit is also required for the Grays Building and pavilion use; there is a set hourly use fee for the pavilion in Buford Park as well.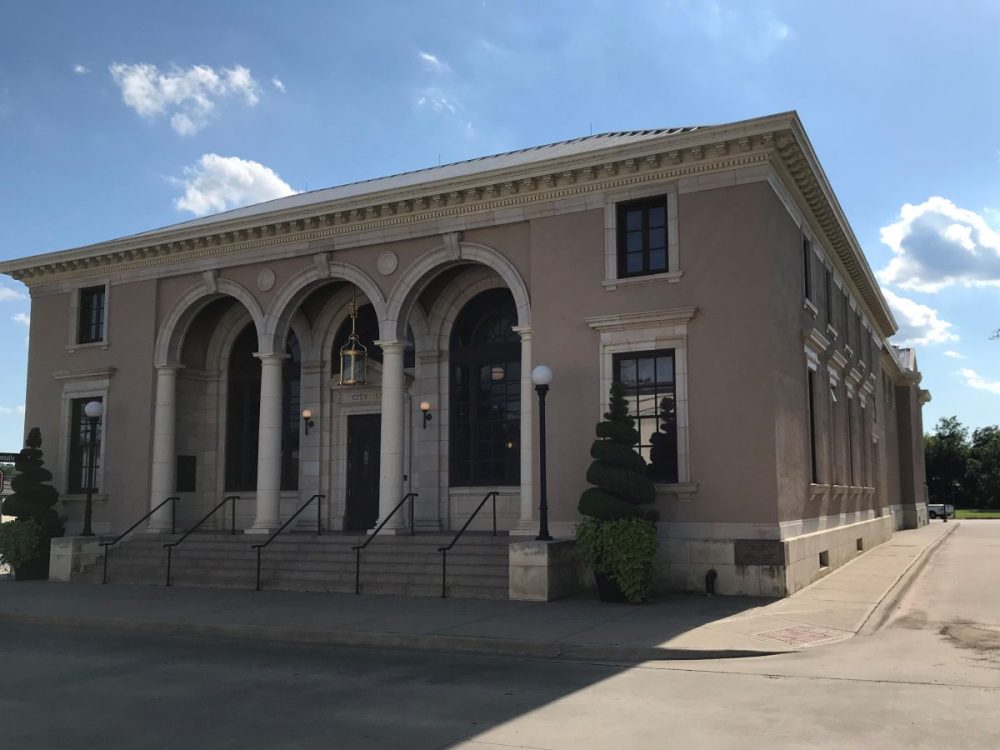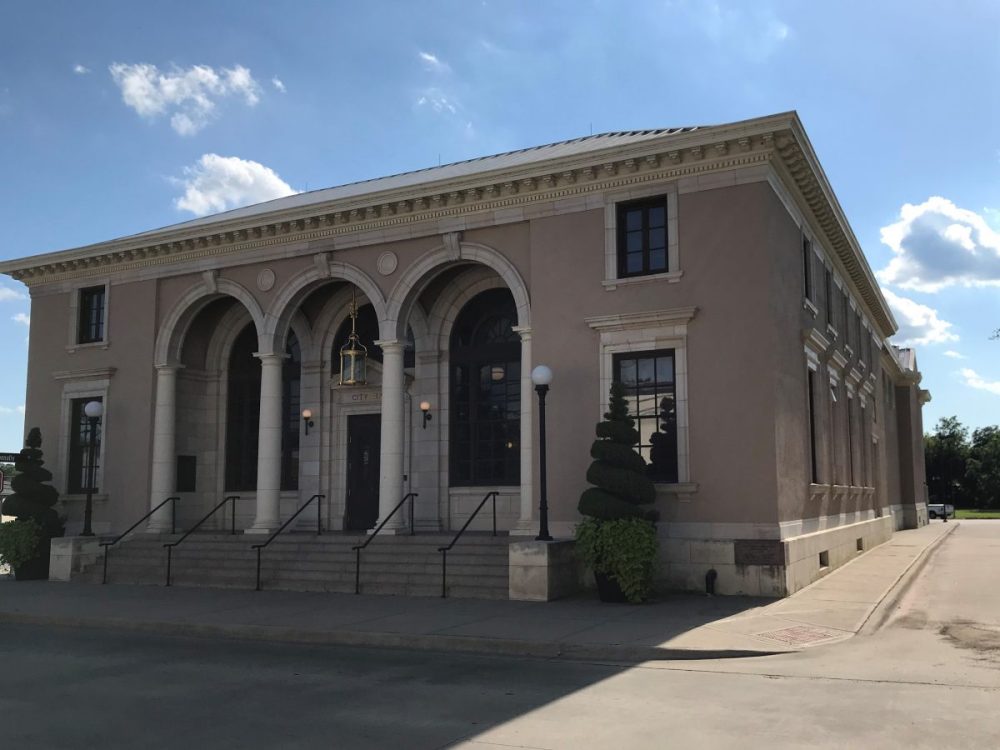 A rental fee, city staff told the City Council at the regular June council meeting this week, would help cover the cost of employee time spent setting up and resetting the room (estimated at 1 1/2 hours each), providing utilities and other associated costs, Smith said. This would cover general wear and tear and the city staff recommended including a deposit, which would be returned if the facility is left in good condition.
With the extra precautions that are currently having to be taken at the recommendation of state and health officials due to the COVID-19 pandemic, a $65 cleaning fee was proposed for all rentals as well. This fee would cover the cost of an outside contractor sanitizing the room, kitchen and bathrooms after each rental. This could be an optional fee added as long as need for appropriate precautions, Smith aid
City staff proposed three different fee options for use of the Council Chambers in City Hall. All three options include the $100 refundable deposit, plus the optional $65 cleaning and sanitizing fee.
Option 1 would set fees by day and hours of use. a fee of $75 was proposed for use of the facility for up to 6 hours, Monday-Friday from 8 a.m. to 5 p.m.; a $150 fee for up to 6 hours after 5 p.m. Monday-Friday, on weekends and holidays; and a $25 hourly rate for continued use over six hours.
Option 2 proposed a $200 daily rental fee while Options 3 proposed a $25 hourly rate.
Emily Glass approached the council, asking them to consider a few points before they decide whether or not to charge a fee for use the Council Chambers.
Glass, a former city council member, pointed out two sides for consideration regarding the issue of charging a rental fee: the cost to the city for events to be hosted in the facility — including cost of utilities that wouldn't otherwise be used if the private event weren't being held at the facility, and staff time of approximately 3 hours setting up and breaking down the area for the private events. She noted that the Grays Building is currently available for public use as an alternate location.
But to start charging, Glass contended, "would put city government in the venue and event business," and in direct competition with local businesses.
Another point Glass asked the council to consider is the "potential liability of renting the facility" as well as the wear and tear on the building.
She asked the City Council to consider another option for the "beautiful," if not overly large, space available inside of City Hall.
"I think a great compromise to not be in direct competition with businesses in our community would be to allow this space to be available for nonprofits, for those meetings that they need to take place, to have a place for those to actually occur," Glass said.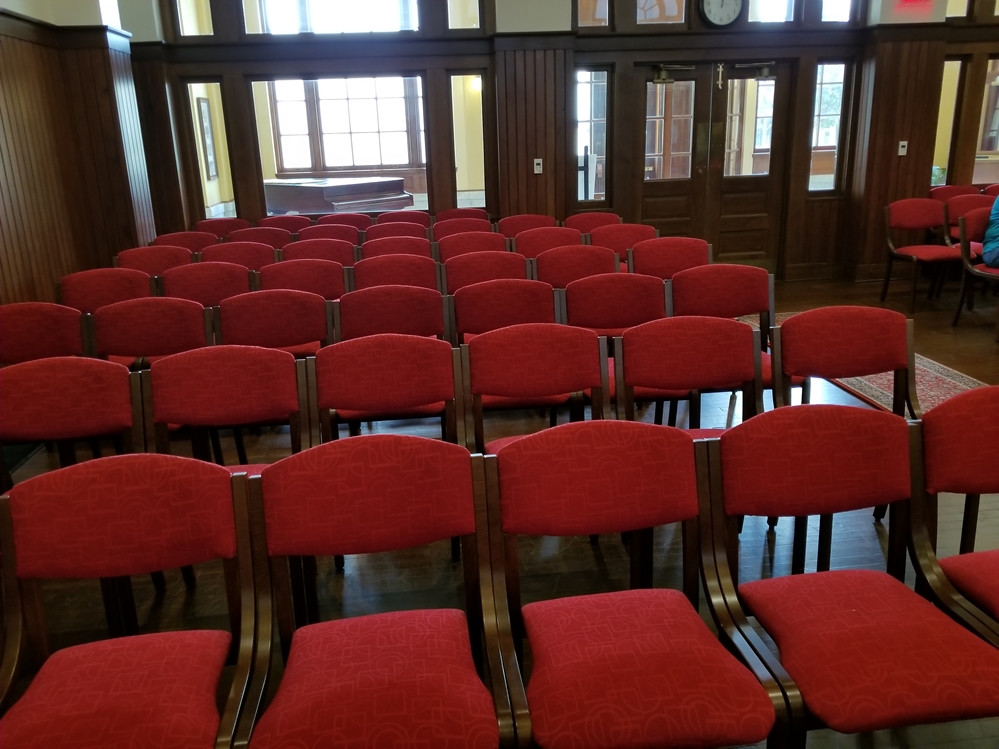 City Manager Marc Maxwell said the city moved back into the newly renovated building in 2014, on the heels of finishing up the downtown renovations.
"When we designed it, we had it in mind that this room ought to be available to the public. In a time when we finished construction, we figured it ought to be worth $350 to rent it," Maxwell said. "At the same time we wanted people to come downtown so we figured if we have an event here, they'll spill out and go downtown."
Maxwell said while the facility was considered worth $350, they offered to make it available free if the event was catered by a downtown business, to help support local business. After downtown had established itself, the was made available at no charge if the event were catered by any city business.
"Some did really well with that. Some showed up with a plate of cookies from a business in town. I think we've gotten to the point now where we can and probably ought to charge a fee. As I look at the three, I happen to like option 2 because it gets us closest to that $350," Maxwell said. "I think it's time that we do it."
Maxwell said city staff had surveyed other venues regarding cost for usage of their facilities. Council members were provided with a chart. Charges range from $1,500 to $180. Some require a deposit, while a couple of private venues charge hourly rates.
Smith pointed out that some of those facilities, however, also provide event staff, linens and other services of that nature as part of their services. The city does not.
Mayor John Sellers asked if a daily rate were set, would that still apply to nonprofits that spend about an hour in the rental space.
"There's been some usage of a brief hour or so in the afternoon," Sellers said of nonprofit groups. "That's a little different from having a class reunion for four hours."
Smith said one option would be giving the city manager authority to decide in those instances for usage and fee.
City Attorney Jim McLeroy said another thing to consider was whether or not those individuals or entities who have already reserved the Council Chambers for a future date would have to pay a fee or if their prior arrangement would still be effective, if the council approved a fee.
One way to allow those who have already booked City Hall to continue at no fee would be to adopt it "scheduled as of the date it was approved or later ," McLeroy said.
"I do think they have notified people who are on the calendar that there could be some changes, especially $65 should be acceptable," Smith siad.
"Yes, and I think that's something we could do because of the situation right now with COVID and the needing of sanitation. I think that would be an extraordinary thing that would be understood," Sellers said, asking the rest of the Council for their thoughts on the matter.
Councilman Doug Moore asked if the upstairs offices would be blocked off to the rental party. Maxwell said the building was designed so that it could.
Aguilar recommended the daily fee plus deposit to cover costs of wear and tear to flooring and extra use.
Moore asked if any security is provide for an event held at City Hall.
Maxwell said if the council agreed to the fee, city staff could work up a policy that would cover things like use by nonprofits, security and long term versus hourly usage. That policy could then be brought back to the council at their next council meeting.
The Sulphur Springs City Council Tuesday approved Option 2, which includes the deposit and rental fee, plus the $65 cleaning fee, for any events scheduled after Tuesday night; and the $65 sanitation fee for all events to be held from June 2 moving forward in the Council Chambers.