By Holly Ragan, MS, Senior Market Development, CHRISTUS Mother Frances Hospital – Sulphur Springs,

[email protected]
Sulphur Springs, Texas, June 2, 2020 – CHRISTUS Mother Frances Hospital – Sulphur Springs has ONE mission: To Extend the Health Ministry of Jesus Christ.  
Hospital Visitation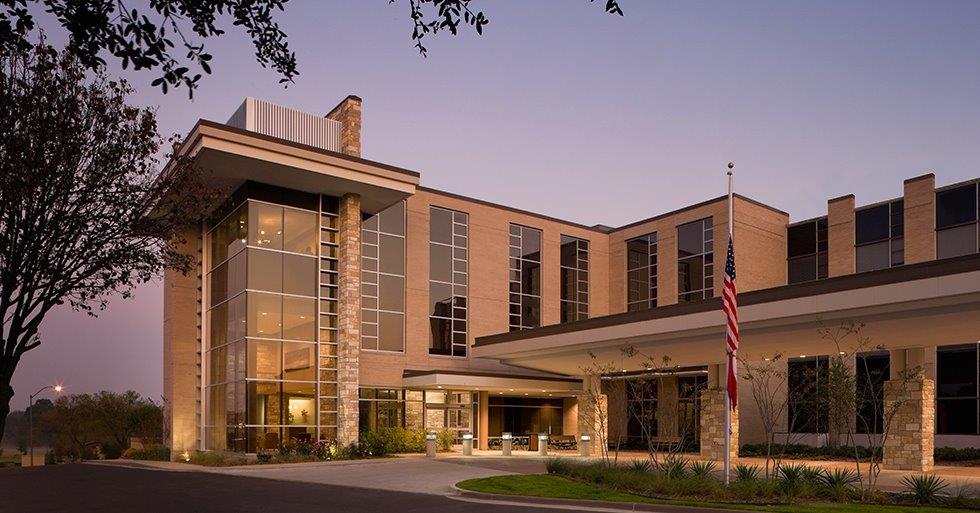 For the safety and health of the community and our ministry, CHRISTUS Health is screening all associates and visitors to our hospitals to help lessen the risk of infectious disease transmission among our patients, associates, and guests.
(1) Entrance to hospital through Emergency Department 24/7
(1) Visitor per patient
Visitors must be between the ages of 16 years-old and 65-years old
All visitors are screened at the door, including a temperature taken
All associates are screened at each shift, including a temperature taken
Visiting hours are 7 a.m. to 7 p.m. (subject to change)
ALL hospital visitors are required to wear a mask. Visitors should bring their own mask; homemade cloth masks are acceptable.
Carter BloodCare – Blood Drive
Get a free t-shirt!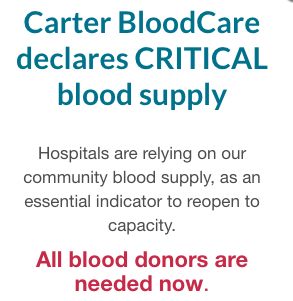 Carter BloodCare will be holding a blood drive on Friday, June 5, 2020 from 9:30 a.m. to 4 p.m. in the CHRISTUS Mother Frances Hospital – Sulphur Springs parking lot in the Carter BloodCare bus.
Donors must wear face masks, and will receive a FREE t-shirt.Please make an appointment by going to:  https://ww3.greatpartners.org/donor/schedules/drive_schedule/115207 or calling Patricia Wilson at 903.438.4380.
To honor social distancing, donors should make an appointment.
Services
Women's Center
We are excited to announce the soft opening of our Ruth & Jack Gillis Women's Center at CHRISTUS Mother Frances Hospital – Sulphur Springs.  Services available include: 3-D Mammography (screening and diagnostic), Bone Density, and Ultrasound.  For more information, call 903.439.4325.
Clinics
CHRISTUS Trinity Clinic Urgent Care at 1339 South Broadway St. in Sulphur Springs is temporarily closed. Anyone needing to be seen by a physician may walk-in at CHRISTUS Trinity Clinic Primary Care at 105 Medical Plaza, or to schedule, please call 903.885.3181.  If you are showing signs or symptoms of COVID-19, please call our COVID-19 Hotline at 800.458.4559, Option 9, to be screened, and instructed on how to proceed.  As always, if it is emergent, present to the Emergency Room or call 9-1-1.
We want to reassure our patients that CHRISTUS Trinity Clinic and CHRISTUS Mother Frances Hospital continue to be a safe place to receive your care, and we encourage you to follow up with your regular healthcare needs.  For any reason you cannot come into the clinic, or do not feel comfortable, virtual visits and telephone visits are available. Please contact your provider to discuss all of the many options for accessing care.
# # #
CHRISTUS Trinity Mother Frances Health System includes CHRISTUS Mother Frances Hospitals – Tyler, South Tyler, Jacksonville, Winnsboro and Sulphur Springs, the CHRISTUS Trinity Mother Frances Louis and Peaches Owen Heart Hospital – Tyler, CHRISTUS Trinity Mother Frances Rehabilitation Hospital a partner of Encompass Health, Tyler ContinueCARE Hospital at CHRISTUS Mother Frances Hospital, a long-term acute care facility, and CHRISTUS Trinity Clinic. CHRISTUS Trinity Clinic is the area's preferred multi-specialty medical group, with more than 400 Physicians and Advanced Practice Providers representing 36 specialties in 34 locations serving Northeast Texas across 41 counties. For more information on services available through CHRISTUS Trinity Mother Frances Health System, visit christustmf.org
Bed count – 402 – CHRISTUS Mother Frances Hospital – Tyler
Bed count – 8 – CHRISTUS Mother Frances Hospital – South Tyler
Bed count – 25 – CHRISTUS Mother Frances Hospital – Jacksonville
Bed Count – 96 – CHRISTUS Mother Frances Hospital – Sulphur Springs
Bed count – 25 – CHRISTUS Mother Frances Hospital – Winnsboro
Bed count – 94 – CHRISTUS Trinity Mother Frances Rehabilitation Hospital
Bed count – 96 – CHRISTUS Trinity Mother Frances Louis and Peaches Owen Heart – Tyler
Bed count – 51 – Tyler ContinueCARE Hospital at CHRISTUS Mother Frances Hospital