Sulphur Springs, Texas, June 23, 2020 – CHRISTUS Mother Frances Hospital – Sulphur Springs has ONE mission: To Extend the Health Ministry of Jesus Christ.
Men's Health Month
June is National Men's Health Month: What better time than now, than to schedule annual screenings such as a physical exam with your PCP, blood test and urinalysis, colorectal health, prostate, bone, and heart health. Whether you need to see a Family Practice provider or a specialist, we have you covered! Call us today to schedule these important screening exams at
903.885.3181.

Hospital Visitation
For the safety and health of the community and our ministry, CHRISTUS Health is screening all associates and visitors to our hospitals to help lessen the risk of infectious disease transmission among our patients, associates, and guests.
1 Entrance to hospital through Emergency Department 24/7
1 Visitor per patient
Visitors must be between the ages of 16 years-old and 65-years old
All visitors are screened at the door, including a temperature taken
All associates are screened at each shift, including a temperature taken
Visiting hours are 7 a.m. to 7 p.m. (subject to change)
ALL hospital visitors are required to wear a mask. Visitors should bring their own mask; homemade cloth masks are acceptable.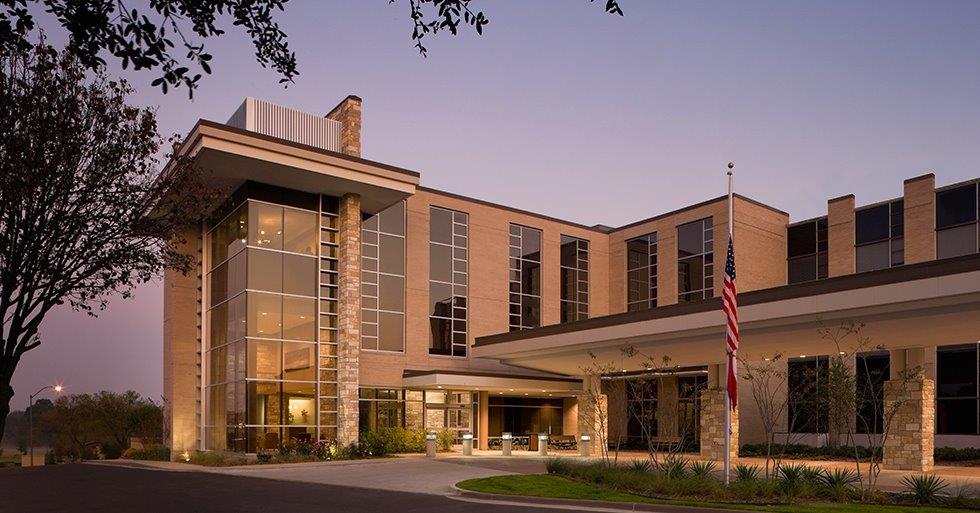 Sports Medicine
Sports Physicals
CHRISTUS Trinity Clinic, in conjunction with CHRISTUS Sports Medicine program is providing sports physicals for all middle school and high school students from any school district. The physicals will be held at the CHRISTUS Trinity Clinic in Emory, on Monday July 6 through Friday, July 10 from 8:00am to 4:30pm. The cost is $25 and appointments may be
made by calling 903.473.7234.
Specialty Services
Urology
Did you know we can take care of almost all of your medical specialty needs right here in Sulphur Springs? Just one of many is our Urologist Dr. Loren Ost, and his Nurse Practitioner Leah Irving. Dr. Ost and Leah see patients who have concerns of the urinary system in both male and females, as well as the reproductive organs of the male. They are located at 113 Airport Road, Suite 300, and may be reached by calling 903.885.1770.
Awards
Primary Stroke Center
Our hospital has recently earned our Primary Stroke Center Certification by The Joint Commission. The achievement of this certification signifies to the public that the quality care our hospital provides is effectively managed to meet the specialized needs of stroke patients, and our stroke care process includes the elements that are critical to long-term success in improving
outcomes.
---
We want to reassure our patients that CHRISTUS Trinity Clinic and CHRISTUS Mother Frances Hospital continue to be a safe place to receive your care, and we encourage you to follow up with your regular healthcare needs. For any reason you cannot come into the clinic, or do not feel comfortable, virtual visits and telephone visits are available. Please contact your provider to discuss all of the many options for accessing care.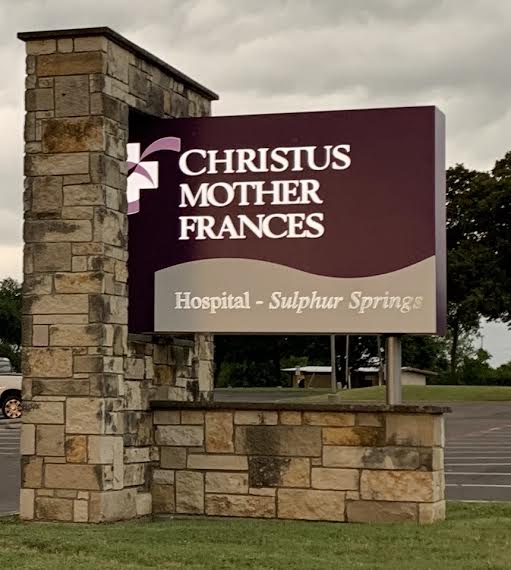 ---
CHRISTUS Trinity Mother Frances Health System includes CHRISTUS Mother Frances Hospitals – Tyler, South Tyler, Jacksonville, Winnsboro
and Sulphur Springs, the CHRISTUS Trinity Mother Frances Louis and Peaches Owen Heart Hospital – Tyler, CHRISTUS Trinity Mother Frances Rehabilitation Hospital a partner of Encompass Health, Tyler ContinueCARE Hospital at CHRISTUS Mother Frances Hospital, a long- term acute care facility, and CHRISTUS Trinity Clinic.
CHRISTUS Trinity Clinic is the area's preferred multi-specialty medical group, with more than 400 Physicians and Advanced Practice Providers representing 36 specialties in 34 locations serving Northeast Texas across 41 counties.
For more information on services available through CHRISTUS Trinity Mother Frances Health System, visit christustmf.org
Bed count – 402 – CHRISTUS Mother Frances Hospital – Tyler
Bed count – 8 – CHRISTUS Mother Frances Hospital – South Tyler
Bed count – 25 – CHRISTUS Mother Frances Hospital – Jacksonville
Bed Count – 96 – CHRISTUS Mother Frances Hospital – Sulphur Springs
Bed count – 25 – CHRISTUS Mother Frances Hospital – Winnsboro
Bed count – 94 – CHRISTUS Trinity Mother Frances Rehabilitation Hospital
Bed count – 96 – CHRISTUS Trinity Mother Frances Louis and Peaches Owen Heart – Tyler
Bed count – 51 – Tyler ContinueCARE Hospital at CHRISTUS Mother Frances Hospital