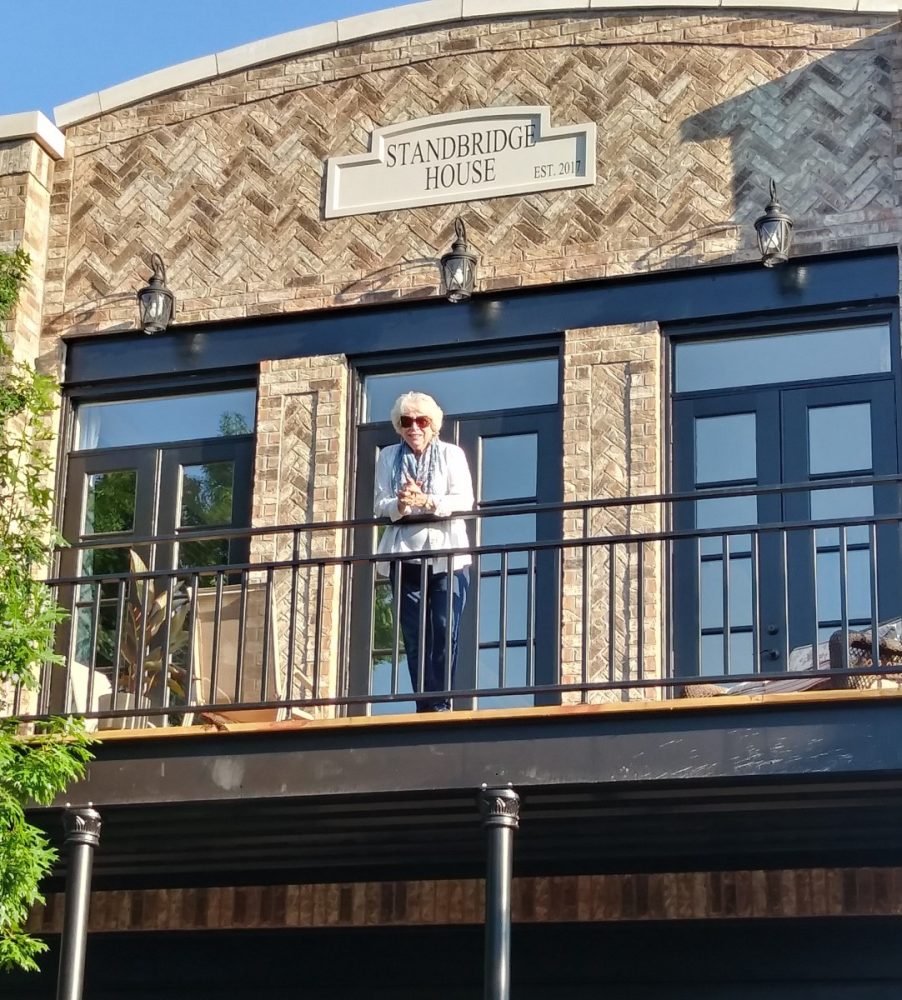 Billie Ruth Standbridge, affectionately known as B.R, designed and built her lofty Main Street residence back in 2018 and included one retail business space within the plan. That space was soon occupied by Landers Creek Outfitters, 214 Main Street. Now, upon adjoining lots and in the final stages of completion at 218 Main stands a unique two-story residential/commercial complex with grounds, called 'The Courtyard'. Two residential tenants of The Courtyards apartments took occupancy early in June, and the other three spaces are under contract. In the three retail spaces, a coffeeshop has been proposed and the other spaces are available. And in Summer 2020, as final touches are applied to the property, B.R. would like to turn her attention to the spacious hallways of the structure, to hopefully become host space for the work of local artists and photographers.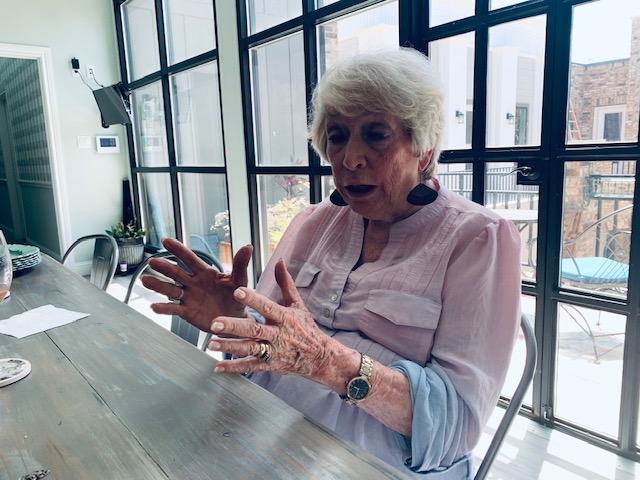 Standbridge explained "I would love to make that contribution to our beautiful downtown atmosphere, because this is not only my hometown, it is my chosen home now. I feel that Sulphur Springs needs to embrace it's visual arts community and have a place to showcase these. The spaces I propose may be small, but it is a start in that direction". As an art patron, B.R. had reached out to Winnboro, a nearby successful art mecca, and was invited for a tour of their Center for the Arts. I went along as photographer and Sydnee Gee of MAAK sushi restaurant came along to take notes of the tour.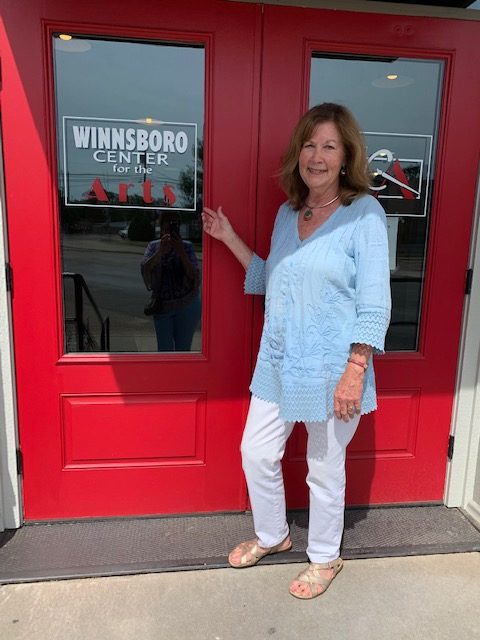 Mary White, President of the Board of Directors of Winnsboro's Center for the Arts, acquainted us with their historic building now providing space for exhibits and performances. It is located on Market Street, in the Bowery. "Winnsboro is one of 43 designated Cultural Arts Districts in the state of Texas, first chosen in 2009. The designation is for a decade, to provide time for growth and development of your district. Happily, ours was renewed in 2019, so we are continuing to expand our reach of the arts here. Additionally, a grant from the national Endowment for the Arts has helped a great deal towards our goal here".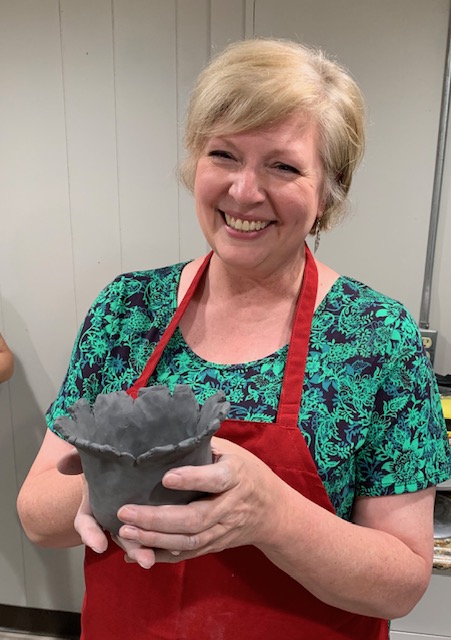 Tonia Nix, WCA Director and Brenda Buck, who plays a dual role as Winnsboro Main Street Manager and Cultural District Director, had just wrapped up a pottery lesson being held inside when we visited the WCA annex. There is also a music instruction room and large conference room in the annex, and just next door, space for a dance studio, all located on Market Street, the heart of Winnsboro's cultural district. Artists, performers, instructors, students and volunteers are all very important to the success of the cultural district.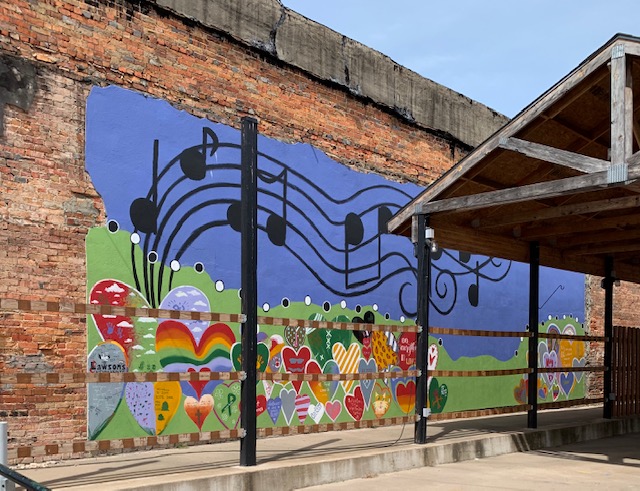 Another interest of B.R's is an "art alley" for Sulphur Springs. The idea came because of a visit to Oja, Arizona, an Indian town, which attracts thousands of visitors annually who love the colorful art painted on buildings which can be enjoyed in the fresh air anytime. An art alley in downtown Sulphur Springs is among her many ideas for the future.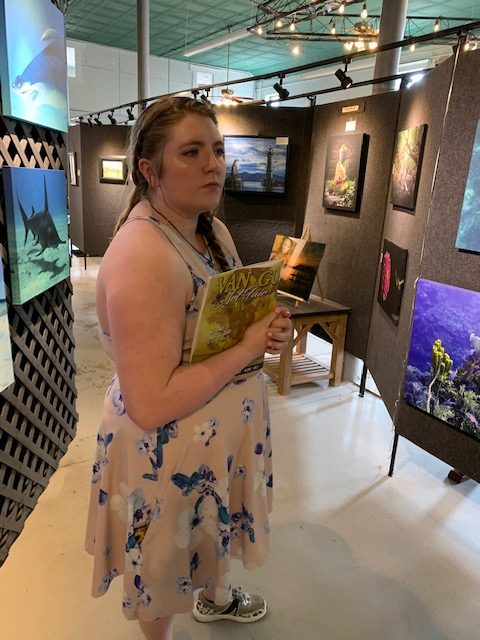 Miss Gee is local songwriter and musician, in addition to being among a family of restaurant owners. She stated "I think the arts are very much alive in Sulphur Springs, and need a place to be showcased. Billie Ruth's concepts will not only bring more people downtown, but will open the doorway to increased creativity and community, which would boost the business of all the downtown merchants".