Sheriff's deputies arrested at 49-year-old Sulphur Springs man early Saturday morning, after allegedly finding suspected methamphetamine, marijuana cigarettes and other drug paraphernalia in his vehicle during a FM 71 traffic stop.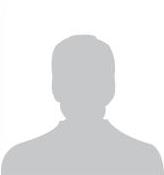 Deputy Justin Wilkerson with Hopkins County Sheriff's Office reported stopped a red Chevrolet Impala just before midnight on FM 71 west near the Hopkins-Delta County line. The vehicle's license plate was not visible from 50 feet away.
Wilkerson reported the driver had redness in his eyes and his hands visibly shook. He appeared nervous while talking to the officer. The 49-year-old Sulphur Springs man admitted he didn't have a driver's. A records check confirmed this.
Wilkerson requested and received permission to search the car. He alleged finding a pill bottle containing a small clear bag with a crystal-like substance the deputy suspected to be methamphetamine. Additional baggies and more than one suspected marijuana cigarette in the driver's side door pocket were also found. Wilkerson took the driver, identified in arrest reports as Larry Deayne Testerman Jr., into custody at 12:24 a.m. June 13, 2020.
Hopkins County Sheriff's Sgt. Tanner Steward arrived to assist Wilkerson. The deputies continued the probable cause search of the car. They alleged finding a digital scale of the kind used to weigh narcotics and a "one hitter used to smoke narcotics" in a black bag during the search.
Testerman was transported to jail by Steward. Wilkerson completed an impound report before releasing the vehicle to a towing service. Wilkerson photographed and weighed the suspected substance, collected as evidence. The suspected methamphetamine weighed 0.73 grams including packaging and the substance field-tested positive.
As a result, Testerman was booked into Hopkins County jail on a possession of less than 1 gram of a Penalty Group 1 controlled substance charge, according to arrest and jail reports. Testerman had been released from Hopkins County jail by Saturday afternoon, June 13, 2020; his bond was set at $5,000 on the felony charge, according to jail reports.

---
The Hopkins County Sheriff's Office is located at 298 Rosemont St., Sulphur Springs, TX 75482.
Non-emergency calls can be made to (903) 438-4040.