A Walmart theft complaint resulted in a 48-year-old Barry, Texas man's arrest Friday afternoon on a felony theft charge, according to arrest reports.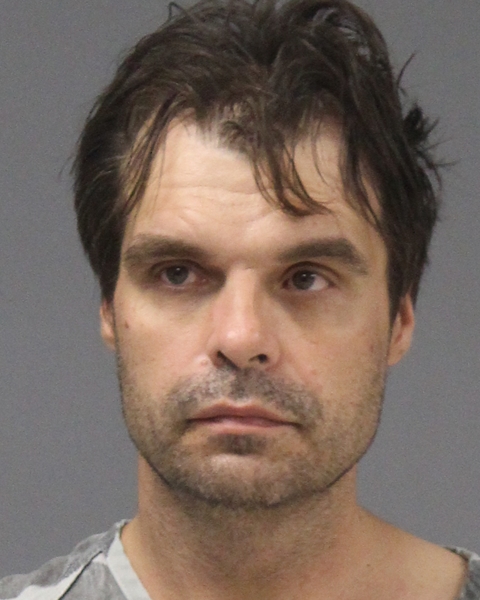 Sulphur Springs Police officers responded just before 3 p.m. May 29 at Walmart, where a theft was reported. Upon arrival, the officers learned the man had passed all points of sale and was leaving the store without paying for an item of merchandise, according to reports.
An asset protection employee of the store reportedly made contact with the suspect. When police attempted to contact the man, he fled on foot, Sulphur Springs Police Officer Adrian Pruitt alleged in arrest reports. The police officer reportedly chased the man, ordering him to stop. The 48-year-old Barry man allegedly ignored the officer's order, but was caught shortly thereafter and taken into custody.
The police officer then contacted the asset protection employee, who alleged the man left the store with $229 worth of merchandise he did not pay for. A charge for theft of items with that value would normally garner a misdemeanor charge. However, a records check showed Kristofferson Alexand McKinney had several previous convictions, which enhances the charge to a felony, Pruitt noted in arrest reports.
McKinney remained in Hopkins County jail Saturday, May 30, on the theft of property valued at less than $2,500 with 2 or more prior convictions charge. Bond was set at $5,000 on the felony theft charge, according to jail reports.
KSSTRadio.com publishes Sulphur Springs Police Department reports and news. The Police Department is located at 125 Davis St., Sulphur Springs, Texas. Non-emergency calls can be made to (903) 885-7602.
If you have an emergency dial 9-1-1.
The Sulphur Springs Police Department continues to serve its citizens with pride in its overall mission and will strive to provide the best possible police force in the 21st century.
If you have an emergency, dial 9-1-1
The Hopkins County Sheriff's Office is located at 298 Rosemont Sulphur Springs, TX 75482. You can reach them for non-emergency matters at (903) 438-4040.