Texas Department Public Safety Trooper Arturo Ugalde Saturday morning took into custody following a traffic stop, a 52-year-old Illinois man in a stolen Jeep, according to arrest reports.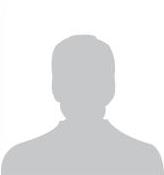 Ugalde, assisted by sheriff's deputies, stopped an eastbound gray 2019 Jeep Wrangler around 9:20 a.m. May 2 on Interstate 30 near mile marker 118. The vehicle matched the description of one that'd been reported to Dallas police as stolen, according to arrest reports.
The driver and lone occupant, Matthew Roy Person of Downers Grove, Illinois, was detained. Person allegedly gave conflicting accounts of how he came into possession of the vehicle and could not provide any rental paperwork associated with the vehicle, Ugalde alleged in arrest reports.
The vehicle was confirmed through Dallas Police Department to be the one reported stolen, resulting in Person's arrest for unauthorized use of a motor vehicle, according to arrest reports. Hopkins County Sheriff's Deputy Aaron Chaney transported the 52-year-old Illinois man to Hopkins County jail, where he was booked on the UUMV charge.
Person, who is also known by the aliases was released from Hopkins County jail Sunday, May 3, 2020. Bond on the UUMV charge was set at $5,000, according to jail reports.