A 32-year-old Tennessee woman was arrested on a Hopkins County warrant Tuesday evening.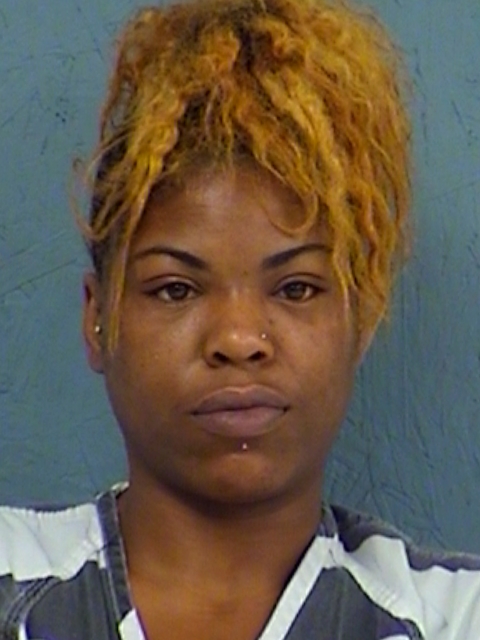 Hopkins County Sheriff's Office was notified that Constance Shunta Barr, was in custody in Shelby County jail in her hometown of Memphis on the Hopkins County warrant.
HCSO Deputy Elijah Fite traveled to Shelby County jail, where he took Barr into custody at 4:59 p.m. and transported her to Hopkins County jail. Barr was booked on the warrant for violation of probation, according to arrest reports.
She was on probation for a Sept. 29, 2018 driving while intoxicated with a child under 15 years of age in the vehicle charge. She was stopped by Sulphur Springs police on Interstate 30 at mile marker 124 around 12:30 a.m. on Sept. 28, 2018, for a defective license plate light.
An officer alleged smelling a strong marijuana odor coming from the car and seeing a small bag of the substance inside of it. A search allegedly revealed other marijuana-related drug paraphernalia and several prescription pill bottles in the woman's name. She admitted to smoking marijuana and failed standard field sobriety test, the officer alleged in arrest reports. Barr had three children younger than 15 in the car with her at the time of the stop, police noted in
Barr was taken to jailed on the felony DWI charge, then released later Sept. 28, 2018, on a $5,000 bond, according to jail reports. She was indicted on the charge during the October 2019 grand jury session, according to court reports.
Barr remained in Hopkins County jail Wednesday morning on the violation of probation charge, according to jail reports.
---
The Hopkins County Sheriff's Office is located at 298 Rosemont St., Sulphur Springs, TX 75482. Non-emergency calls can be made to (903) 438-4040.