Sulphur Springs Police Thursday morning arrested a 35-year-old Sulphur Springs man accused of choking, and hitting his wife with his fists and a belt, according to police reports.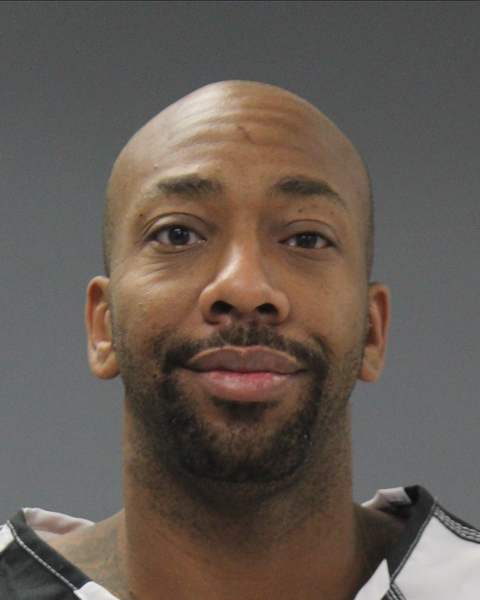 Bryan Jermaine Bell and the wife are reported to be separated and reside at different residences.
Bell allegedly around Monday, May 25, during an altercation at his spouse's residence choked the 35-year-old Sulphur Springs woman. He also is accused of hitting her with a belt and with his fists, and tossing her out an open window, police detectives reported.
Emergency Medical Services reportedly transported the woman to the hospital to be checked out. She had observable scratches, lacerations, bruising and swelling alleged to be the result of the altercation, according to police reports.
Sulphur Springs police detectives, following an investigation into the allegations, sought and obtained a warrant for Bell's arrest for assault of a family or household member that impeded breathing or circulation.
SSPD Officer Sean Hoffman, after being made aware of the warrant, responded in the area of Bell's residence in an attempt to locate the man. Hoffman reported seeing the man leaving his residence in a silver car and initiated a traffic stop Thursday, May 28. Bell was taken into custody on the felony warrant at 11:19 a.m. May 28, according to arrest reports.
Bell remained in Hopkins County jail Friday morning, May 29. Bond on the third-degree assault charge was set at $250,000, according to jail reports.
The arrest isn't the first time Bell has been jailed locally assault or violence charges, according to jail records. The 35-year-old Sulphur Springs man's most recent was Dec. 1, 2017 on a Dallas warrant for aggravated assault/strangulation, jail records stated.
Bell was also jailed on an assault causes bodily injury charge on Aug. 21, 2003; and on assault causes bodily injury — family violence charges on July 10, 2006, Sept. 28, 2014, and June 29, 2015, according to Hopkins County jail records. He was sentenced Dec. 19, 2007, to 7 years in Texas Department of Criminal Justice on an injury to a child, elderly or disabled person charge, according to jail records.
KSSTRadio.com publishes Sulphur Springs Police Department reports and news. The Police Department is located at 125 Davis St., Sulphur Springs, Texas. Non-emergency calls can be made to (903) 885-7602.
If you have an emergency dial 9-1-1.
The Sulphur Springs Police Department continues to serve its citizens with pride in its overall mission and will strive to provide the best possible police force in the 21st century.
---
The Hopkins County Sheriff's Office is located at 298 Rosemont St., Sulphur Springs, TX 75482. Non-emergency calls can be made to (903) 438-4040.