Sulphur Springs Man Accused Of Choking His Ex-Wife
Deputies Saturday arrested a 67-year-old Sulphur Springs man accused of choking his ex-wife during a physical altercation.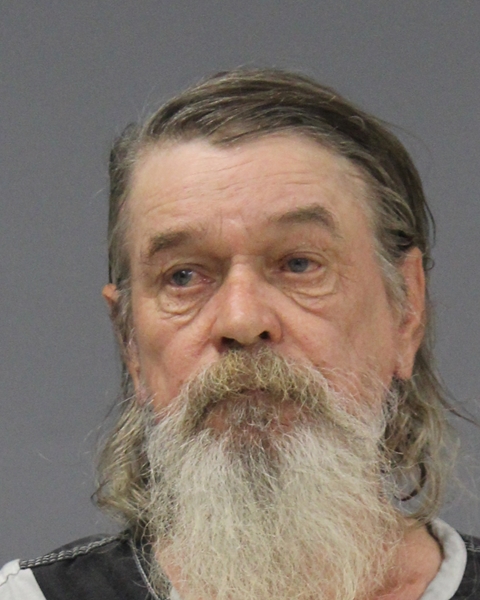 Hopkins County Sheriff's Deputy Aaron Chaney and Sgt. Shea Shaw were dispatched at 9:50 a.m. Saturday, May 16, to a Birthright store, to meet with a complainant regarding an assault complaint. Deputies were told a woman and her ex-husband, who live at the same residence, had engaged in an argument. The woman left the residence and was reportedly afraid to return home based on the man's hand gestures, interpreted as a threat to shoot the woman, the sheriff's officers alleged in arrest reports.
Upon arrival, deputies were told the woman and her ex-husband had been involved around 5:30 p.m. May 15 in a physical disturbance in which the man reportedly put his hands around the ex-wife's throat, choking her, the officers alleged in arrest reports. The altercation, they were told, started when she asked the 67-year-old to leave due to him being "highly intoxicated," after consuming alcoholic beverages for several days, the deputies noted in arrest reports.
Deputies then drove Saturday morning to the pair's FM 71 west residence, where they spoke with the man. Dee Wayne Gooding allegedly admitted to being in a physical altercation with the woman, claiming that both were aggressive toward one another. Gooding then further admitted to grabbing the woman with his hands, placing them around her throat and choking her, Chaney and Shaw alleged in arrest reports.
Consequently, Gooding was taken into custody for assault impeding breathing or circulation of a family or household member. Gooding remained in Hopkins County jail Monday morning, May 18. Bond on the third-degree felony assault charge was set at $10,000, according to jail reports.
---
The Hopkins County Sheriff's Office is located at 298 Rosemont St., Sulphur Springs, TX 75482. Non-emergency calls can be made to (903) 438-4040.