A Davis Street business is one step closer to being able to perform cosmetic tattoos. Salon Laveau's special use permit request received approval from the Sulphur Springs Planning and Zoning Commission on Monday evening, and is on this evening's Zoning Board of Adjustments and Appeals' agenda.
Special Use Permit Request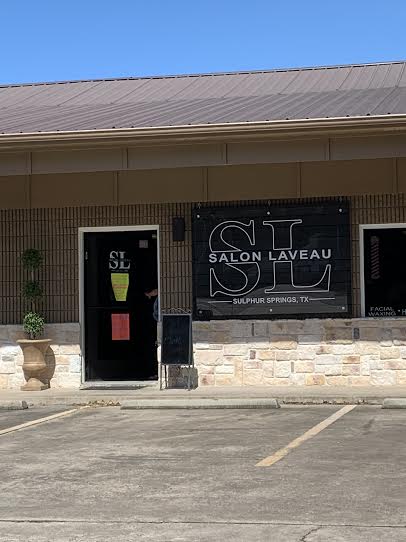 The business owners requested the special use permit to be allowed to expand services provided to include microblading and cosmetic tattoos.
Community Development Director Tory Niewiadomski told the P&Z Commissioners that 10 letters had been sent to nearby property owners notifying them of the permit request, but as of Monday night, the city had not received any responses regarding the matter.
 Niewiadomski said it was the recommendation of city staff to approve the request for the special use permit to allow Salon Laveau to provide microblading and permanent makeup services.
The commission approved the request, sending it to the Zoning Board of Adjustments and Appeals for consideration at the 5:30 p.m. meeting, to be conducted May 19 via Zoom.
Cosmetic Tattoos Discussion
The request to allow salons and cosmetology businesses to provide cosmetic tattooing — permanent makeup — and micro-blading is the most common request for special use permits, according to Niewiadomski.
Thus, Niewiadomski asked the P&Z Commission for additional guidance regarding whether to consider drafting a proposal to amend the Zoning Ordinance to define cosmetic tattoos and permanent makeup and to provide locations for these activities to occur.
The Zoning Ordinance does not specifically identity these uses and which have been classified as a special use under Article 20 and treated as Tattoo and body piercing parlors. Typically, these requests have come
from persons working for salons to perform microblading or permanent makeup as an ancillary use to some other form of business.
City staff is proposing permanent makeup and cosmetic tattoos be defined, to allow them as a use by right in commercial zoning districts or in multi-family zoning if performed as an ancillary use within a beauty shop or salon, Niewiadomski noted.
He suggested permanent makeup be defined as "a cosmetic technique which employs tattoos (permanent pigmentation of the dermis) as a means of producing designs that resemble makeup, such as eyeliner and other permanent enhancing colors to the skin of the face, lips, and eyelids. It is also used to produce artificial eyebrows, and to disguise scars and blemishes to the skin to provide a more natural appearance."
The community development director said if the P&Z Commission is comfortable with defining it to allow for an ordinance amendment, he can put it a formalized format and bring it back for more action at a future meeting.
Commission member Pat Chase said while he feels allowing those services for beauty shops is fine, he believes "a lot of citizens don't want decorative tattoo parlors around town."
The matter was submitted for discussion only.
ZBA Agenda
The ZBA in addition to considering the special use permit request for Salon Laveau, the ZBA will also be asked Tuesday evening to consider approving a variance request from the subdivision ordinance to subdivide land from one 19.009 acre lot to two lots, one being 17.78 acres with the remaining acreage being 1.229 staying with house on property at 5755 County Road 1100.
The ZBA also has the option to discuss any other business presented.
The ZBA meeting is scheduled to be conducted at 5:30 p.m. May 19 via Zoom. The link is https://zoom.us/j/93551162475?pwd=VUQ0eHNQOFN3Y0J2eEdNL0lvVnpiUT09.
The meeting ID is 93551162475, and the password is 291572.
---