At least two different kinds of pills, THC oil in a vape device and a stolen gun were found in a purse during an Interstate 30 traffic stop early Sunday morning.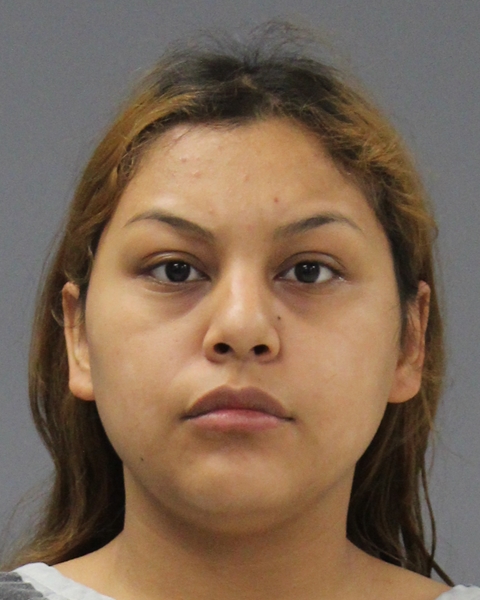 Hopkins County Sheriff's Deputies Elijah Fite and Zack Horne reported stopping a Kia Forte at 2:31 a.m. May 10 for traveling in the left lane of Interstate 30 east at near mile marker 126 and not passing other vehicles.
While talking to the driver, Fite alleged a strong odor of marijuana emitted from the vehicle. The deputies had the driver step out of the vehicle and asked him whether there were illegal substances in the white vehicle. All occupants, including a 22-year-old Round Rock woman, from the back seat, according to arrest reports.
During a probable cause search of the vehicle by deputies, the Round Rock woman allegedly admitted to there was marijuana in a purse that belonged to her. A purse was found in the area where she'd been sitting. A second purse located on the seat, next to where the woman had been sitting, allegedly contained a loaded handgun and an electronic vaping device with suspected THC oil in it. A records check allegedly showed the handgun had been reported as stolen to Killeen Police. Consequently, Daisy Arteaga Solis was taken into custody at 3:02 a.m. Sunday, May 10, for further investigation.
At the jail, a search of the woman's purse allegedly revealed two pills that field-tested positive as Ecstasy and two blue pills the deputies indicated in arrest reports they suspected to be oxycodone hydrochloride.
Arteaga Solis was booked into Hopkins County jail on possession of less than 1 gram of a Penalty Group 1 controlled substance, two charges of possession of less than 2 grams of a Penalty Group 2 controlled substance and theft of a firearm charges, according to arrest and jail reports.
The 22-year-old Round Rock woman was released from the county jail later Sunday, May 10. Bond was set at $5,000 on each of the felony charges, according to jail reports.
If you have an emergency, dial 9-1-1
The Hopkins County Sheriff's Office is located at 298 Rosemont Sulphur Springs, TX 75482. You can reach them for non-emergency matters at (903) 438-4040.