Private family graveside services for George "G.R." Romans, age 92, of Sulphur Springs, will be held Saturday, May 9, 2020 at Restlawn Memorial Park with Bro. Mike Eason officiating. Pallbearers will be J.J. Price, Marty Fite, Mike Broxson, Jerry Broxson, Jason Romans, Scott Courson, and Justin Grubbs.
There will be a come and go visitation held on Friday, May 8, 2020 from 8:00 a.m. to 5:00 p.m. at West Oaks Funeral Home. G.R. passed away on Tuesday, May 5, 2020 at Trinity Mother Frances Hospital in Sulphur Springs.
He was born on August 4, 1927 in Sulphur Springs, TX, the son of Hascal Milton and Bertie Cay Copeland Romans. He served in the United States Navy, he was a member of Masonic Lodge #221, and worked in the dairy business his whole life. He married Helen Jo Humphries on February 27, 1954 in Sulphur Springs. He loved spending time with his family, fishing, and hunting. He is survived by his wife, Helen Jo Romans, son, Robert Lynn "Bo" Romans of Dike, daughter, Rose Ann Courson and husband Johnny Mack of Pickton, sister, Dorthie Lee Broxson of Lovelady, grandchildren, Scott Courson and wife Susan of Pickton, Jason Romans and wife Tamany of Bullard, Chelsey Romans of Dike, great-grandchildren, Justin, Avery, Camyn, Emma, and Hurley, as well as numerous nieces, nephews, extended family, and friends. He was preceded in death by his parents and son, Tony Ray "Poncho" Romans.
In lieu of flowers, memorials may be made to the Cross Spur Cowboy Church, P.O. Box 241, Sulphur Springs, TX 75483. Arrangements are under the direction of West Oaks Funeral Home. www.westoaksfuneralhome.com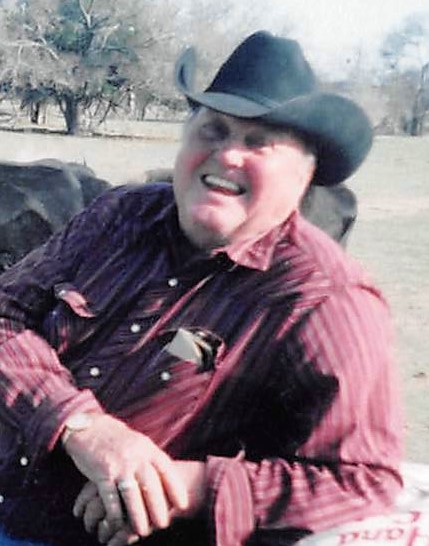 ---