Jailed Friday night was a 60-year-old man accused of threatening a Cumby Police officer, according to arrest and jail reports.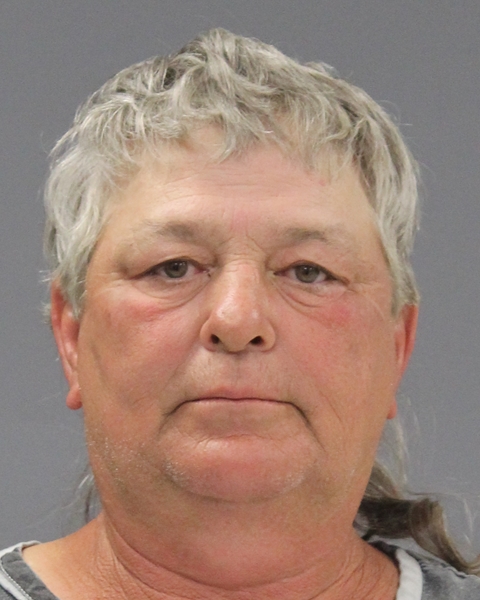 Cumby Police Officer Nicholas Geer responded at a Donelton Street address just before 10 p.m. May 29, 2020 at the request of Cumby Police Chief Paul Robertson. 60-year-old Kerry Dwayne Kinsey's employment with North East Texas Power had been terminated and he was reported to still be in possession of a company truck, Geer noted in arrest reports.
Upon arrival, Geer reportedly turned on the emergency light on his patrol car and parked in front of the address. As he stepped out his vehicle and identified himself as an officer. Geer reported seeing a man unloading tools from the business truck in the driveway.
Geer alleged before he stepped on the property, the man told him to get off of his property or he would shoot him. The officer responded by detaining the man in hand restraints as a safety precaution, then frisked him for weapons but found none, Geer wrote in arrest reports.
The owner of North East Texas Power arrived at the Donelton Street location. While the owner talked with Kinsey about returning the company truck, Kinsey allegedly turned toward the officer and threatened to beat him, Geer alleged in arrest reports.
Kinsey was reportedly placed in the patrol car to wait while the power company owner picked up his son and returned so they could take possession of the company truck. Once the truck was recovered, the 60-year-old was transported to Hopkins County jail, where he was booked for terroristic threat against a peace office, a felony offense, Geer noted in arrest reports.
Kinsey, shown in arrest reports to reside at a Kaufman address, remained in Hopkins County jail Saturday morning, May 30, on the felony terroristic threat charge, according to jail reports.