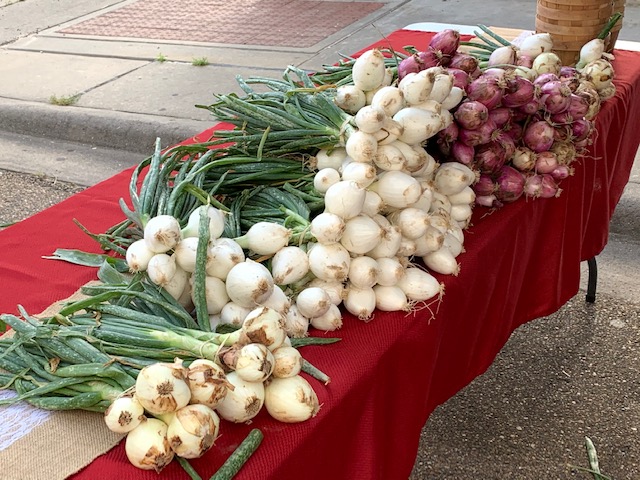 Open since April 4, 2020 on Saturday mornings, the Winnsboro Farmer's Market practices social distancing in the open-air market while providing a wide variety of home-grown, home-made offerings from local farming families. I expected to find early-spring produce like lettuce, onions and radishes, and I was not disappointed. Several vendors were offering these. I also looked for seeds, herbs, tomato and pepper plants and possibly young fruit trees and vines, and I found them. Freshly bottled honey from bee keepers? Yes, I found that too, and met a league of farmer/vendors who love producing food organically and creating beautiful things from natural products like wood and stone. I encourage you to meet them too, next Saturday morning!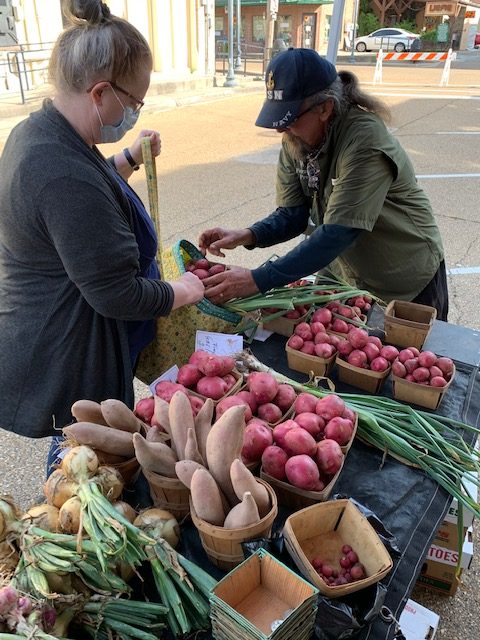 The Winnsboro Farmer's Market is set up in "The Bowery" which is an entire block of downtown Winnsboro. Walk-in entry is from Highway 11, and admission is free. Although you can't park your car in The Bowery, there's plenty of parking in several directions within easy walking distance. You might want to wear a cap or hat to keep off the sun, and be sure and bring a bag or two, or even a wagon or stroller to take your purchases home with you! At this time, vendors and most customers do wear protective masks and keeping a "social distance" while shopping is suggested.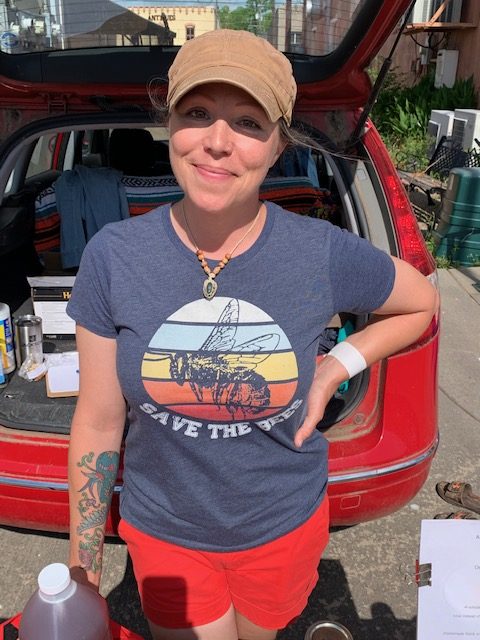 Stacey Finley, who is the Director of Winnsboro Parks and Recreation, is the contact person for market vendors. When I visited on Saturday May 2, 2020, I talked to Stacey near the booth of a honey vendor, Boggy Creek Honey Farms, actually located at Omaha, Texas. Stacey says there's room for more vendors, that Cottage Food laws apply to the types of items and produce which can be offered there, and that each week, booth locations are selected by drawing. In other words, you may find your favorite booth anywhere along the two sides of the street inside the Bowery on a week-to-week basis, and that all spaces are equally accessible to shoppers.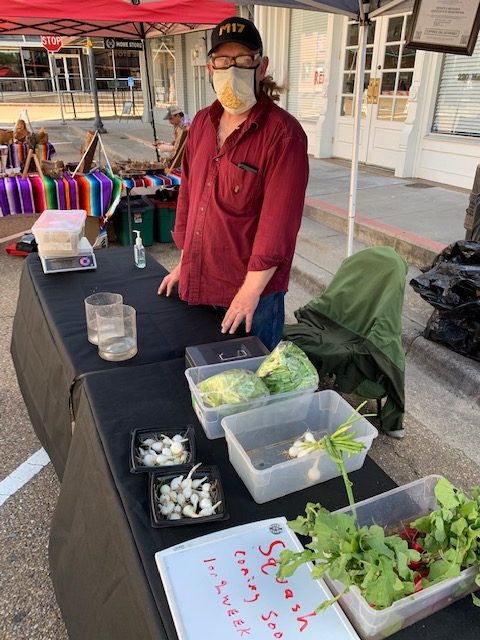 Even at a social distance, I made several new friends while at the market, and took home a wealth of new ideas for things I'd like to grow and projects to make. I left with a renewed conviction to provide bee habitat in my backyard garden, and to include pasture-fed meats and eggs on my table. Yes, farmers markets provide food for our bodies, but they also can nourish minds and spirits as well as opening eyes to the too-often-invisible scientific world around us. Other benefits of markets include educational ones, where vendors engage in discussing farming and growing practices with customers. And the comparative pricing of goods at markets allow low income and SNAP households a healthy alternative to supermarkets. According to the Farmers Market Coalition, local markets should be striving to preserve America's rural livelihoods and farmlands, stimulate local economies, increase access to fresh and, nutritious food, support healthy communities and promote sustainability. Straw hats off to the Winnsboro Farmer's Market!!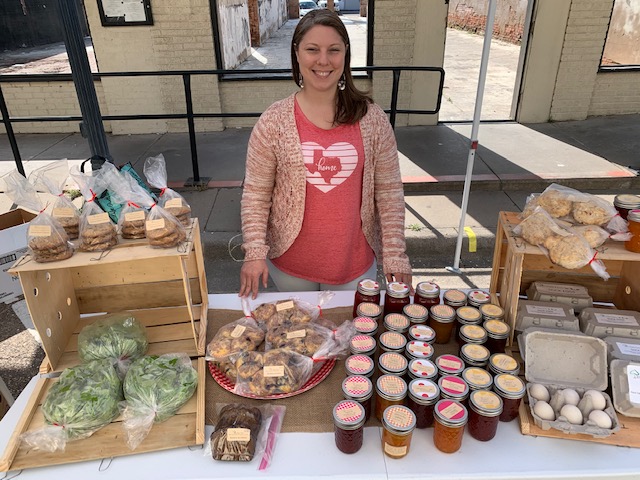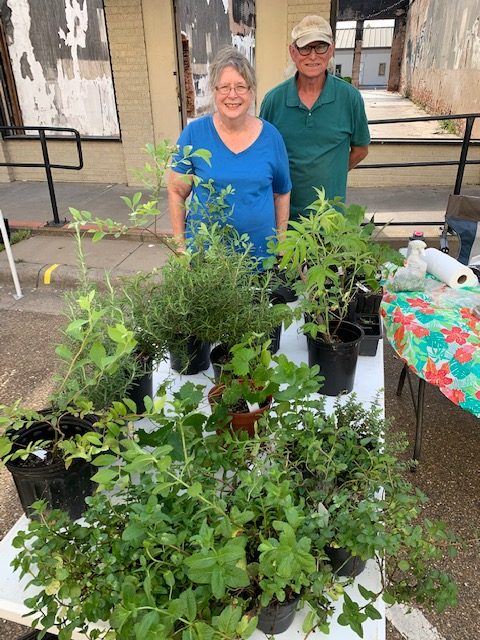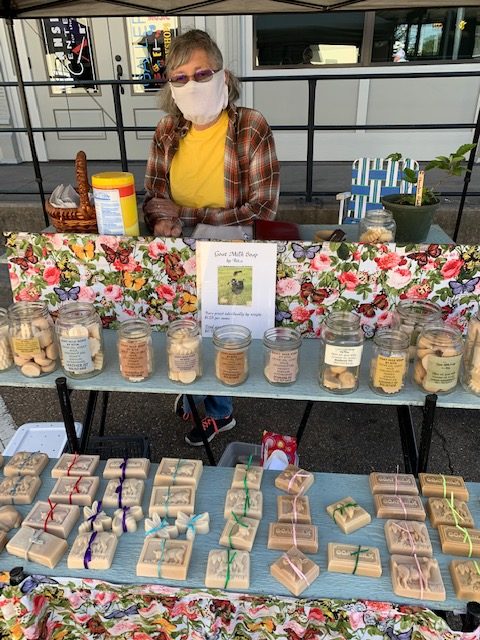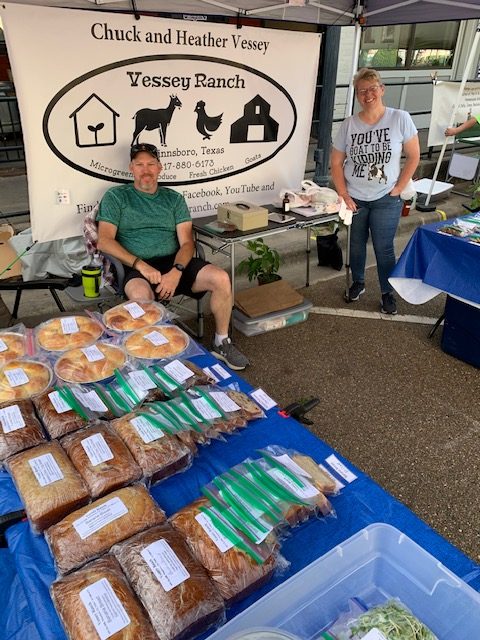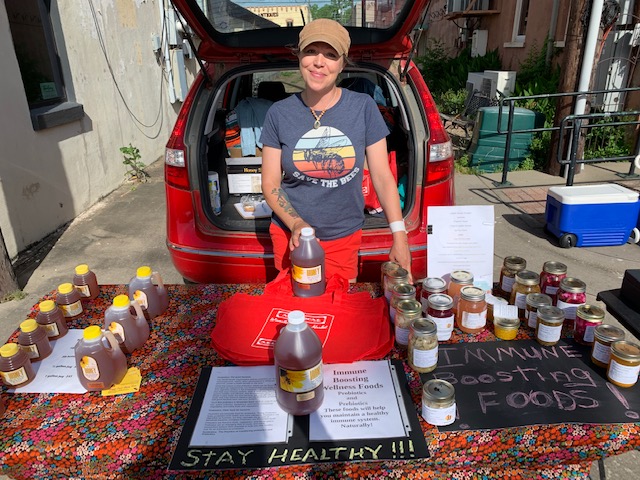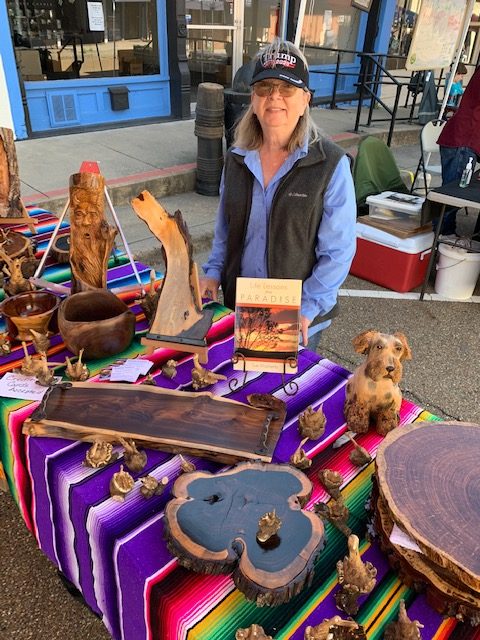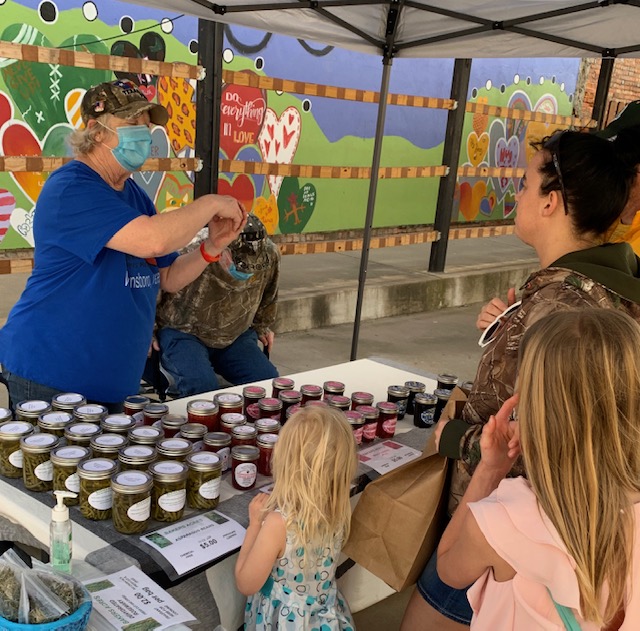 Besides the vendors pictured here, there were many more when I visited the Winnsboro Farmer's Markets, including the Jeff Secules family of Yantis with Plane Leaf microgreens, fresh eggs and herbs. I also chatted with Charlotte McMillan and Kacey Habecker, owners of 'From Oven With Lovin', a cottage bakery with a commercial kitchen. The pair uses locally-sourced fresh ingredients in their line of baked goods, custom cakes and cookies and a new gluten-free line. I met Grannie Annie from Coke, Texas who offers tomato and pepper plants, handmade cards and a gift line, plus dozens of varieties of jams, jellies and relishes. And I won't forget meeting Papa Kimo, a grandfather with a small family operation which grows elder berries near Quitman, Texas. And once each month, on the second Saturday, the Farmer's Market also includes crafts vendors.