A FM 3134 traffic stop early Wednesday morning allegedly revealed baggies of suspected marijuana, methamphetamine and drug paraphernalia in a sport utility vehicle, and resulted in one felony arrest, according to arrest reports.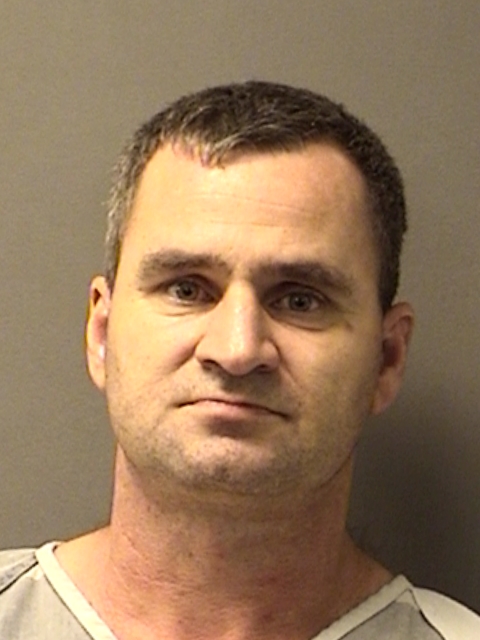 Hopkins County Sheriff's Deputy Justin Wilkerson reportedly stopped a green Toyota SUV shortly at 1:33 a.m. May 27, after observing the vehicle failing to maintain a single lane, crossing the center strip while traveling north on FM 3134 at FM 71 west.
While speaking to the driver about the traffic violation, Wilkerson alleged the 49-year-old Sulphur Springs man "exhibited signs of slurred speech and bruxism, a symptom commonly associated with the use of narcotics." The driver admitted he didn't have a valid driver's license, the deputy noted in arrest reports. Wilkerson had both the driver and passenger step out of the SUV while he conducted a records check.
HCSO Sgt. Tanner Steward arrived to assist. When asked, the driver allegedly denied that there was anything illegal in the SUV. After receiving permission to search the vehicle, deputies alleged finding a used marijuana cigarette in the vehicle. A further probable cause search allegedly revealed a used pipe of the kind commonly used to smoke methamphetamine, baggies containing a green leafy substance suspected to e marijuana, more than 1 hypodermic needle and a black containers with more than one baggy containing a crystal-like substance suspected to be methamphetamine, Wilkerson alleged in arrest reports.
The driver allegedly claimed all of the contraband and paraphernalia was his, not the female's. He also allegedly admitted the information he'd given the deputy regarding his ID was false, and gave Wilkerson information he claimed was his correct identifying information.
The driver, identified in arrest reports as Richie Wayne Porter, was taken into custody at 1:55 a.m. and transported to jail, according to arrest reports. The vehicle was released to the female passenger.
At the jail, the crystal-like substance suspected to be methamphetamine field tested using a kit positive and weighed 8.73 grams. Porter was booked into Hopkins County jail on possession of 4 grams or more but less than 200 grams of a Penalty Group 1 controlled substance and failure to identify by giving false or fictitious information charges, according to arrest reports.
Richie Wayne Porter Sr. remained in Hopkins County jail late Wednesday morning. Bond was set at $30,000 on the second-degree felony controlled substance charge and $1,000 on the Class B misdemeanor failure to ID charge, according to jail reports.