COVID-19 mobile test collection was conducted free Thursday at Hopkins County Regional Civic Center as well as at Cooper Elementary School.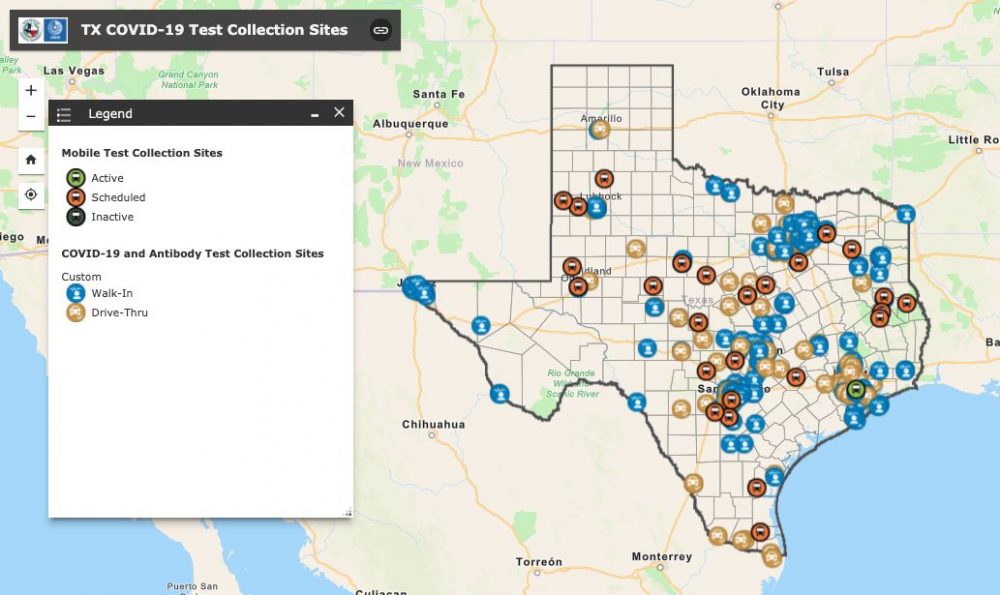 Anyone who registered either online or by phone could drive up to have a sample taken by swab. Thursday at 12:30 p.m. the mobile test collection site had 42 specimens for those registered, and 42 in queue ready for the afternoon, according to Texas Division of Emergency Management Chief of Media and Communications Chief Seth Christensen.
The samples, once collected, are then sent to designated public health and university health labs. The person tested receive notification of the results, which currently have an expected turnaround time of 72 hours, although that time frame varies depending on labs and turn around time. Any tests not used at one site that are still viable will be used at another location, to ensure tests aren't wasted, according to Christensen.
The mobile test collection is a collaborative effort of multiple agencies, including onsite testing coordinated by local doctors and Texas Department of State Health Services, in conjunction with local officials, and conducted on-site by the National Guard.
TDEM partners with the military, DSHS and Texas AgriLife to offer the free mobile clinics in areas where people may not have had an opportunity to be tested yet and areas with vulnerable populations. Regional TDEM officials are in direct contact with county and other local officials to determine needs for their area.
Data from the testing sites will be used "to help provide surveillance around the state so that our officials can make informed decisions in reference to getting our communities and economy open again."
Texas Department of Public Safety and Texas Parks and Wildlife in some instances support the effort as well, by helping get the specimen collected at the mobile collection sites to the lab quickly. This can include using helicopters to expediently transport specimens.
Information about known testing sites, mobile, drive-thru and others in Texas is available online or the link on @TDEM on Twitter. Mobile test collection does not require the person tested to reside in the city or county where the mobile test collection is being conducted. For instance, if a Hopkins County or Delta County resident was not tested at the mobile test collection in Sulphur Springs Thursday, the individual could go online to covidtest.tedem.texas.gov, check the online map for the next nearest site, then click for additional information (including times, address and directions).
Only registered individuals will be tested. Register by calling the number provided for the site or register online for an appointment.
Callers will be asked will be asked some questions about any COVID symptoms they may have. Those who work in the fields of healthcare, public safety or critical infrastructure were automatically accepted for the testing, even if they had no symptoms.
The designated light green mobile test collection icon is for currently active sites. Sulphur Springs and Cooper were green on the testing map Thursday. The orange "scheduled" icon denotes sites to be operational very soon. Hunt County and Mineola each have mobile test collection scheduled May 1.
Mobile test collection sites are free. Lists for drive-thru and walk-in testing at labs and public facilities are also listed on the state testing map. Individuals would need to check with each for their cost and availability.