A complaint of suspected narcotic use around kids at an Atkins Street apartment complex resulted in a Sulphur Springs man's arrest on a controlled substance charge and warrants, according to police reports.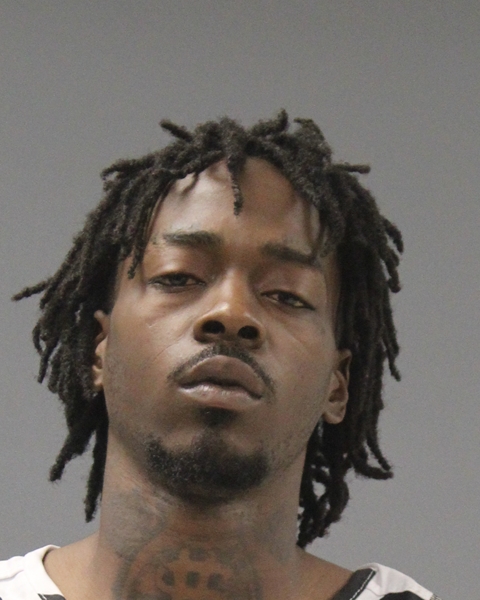 Upon arrival at 3:23 p.m. May 23, Sulphur Springs Police Officer Sean Hoffman contacted a 25-year-old Sulphur Springs man. Hoffman alleged there were kids who could immediately smell a strong marijuana odor coming from the apartment where the man was found. The 25-year-old, identified in arrest reports as James Earl Galloway, allegedly admitted he had a marijuana joint inside of the apartment and retrieved it.
A records check revealed Galloway to have outstanding warrants for no driver's license and failure to maintain financial responsibility, according to arrest reports. Dispatchers reportedly confirmed the warrants and Galloway was taken into custody on the outstanding charges.
Upon arrival at the jail, a jailer found a rock in the man's pocket that field tested positive for crack cocaine, resulting in an additional charge for possession of less than 1 gram of a Penalty Group 1 controlled substance in a drug-free zone, Hoffman alleged in the arrest reports.
Galloway was released from Hopkins County jail Sunday, May 24. Bond on the third-degree felony controlled substance charge was set at $10,000, according to jail reports.
KSSTRadio.com publishes Sulphur Springs Police Department reports and news. The Police Department is located at 125 Davis St., Sulphur Springs, Texas. Non-emergency calls can be made to (903) 885-7602.
If you have an emergency dial 9-1-1.
The Sulphur Springs Police Department continues to serve its citizens with pride in its overall mission and will strive to provide the best possible police force in the 21st century.
---
The Hopkins County Sheriff's Office is located at 298 Rosemont St., Sulphur Springs, TX 75482. Non-emergency calls can be made to (903) 438-4040.