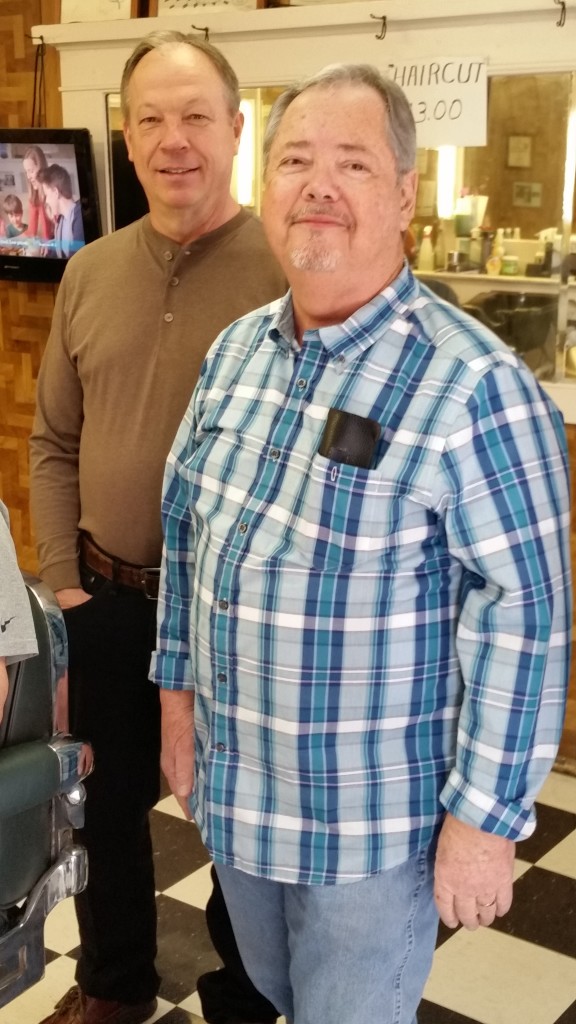 Long-time barber Mike Briley, owner of Briley's Barber Shop at 105 Jefferson Street in downtown Sulphur Springs is happy to be re-opening his doors on Friday May 8, in compliance with recommended COVID-19 restrictions. Briley's, like other barber shops and hair salons, was ordered closed more than six weeks ago at the start of the Coronavirus outbreak.

According to Briley who has barbered in the downtown Sulphur Springs area for over 30 years, says this is a first in his career. Barbers as well as customers will be required to wear face masks or coverings as well as to maintain social distancing between customers. Capacity limitations will allow only five persons to be in Briley's waiting room at one time, but others can wait outside while maintaining distance, or wait in their vehicles. State guidelines on restrictions will be posted at the doors to the barbershop. Briley's will be open from 8am til 6pm on Tuesdays, Wednesdays, Thursdays and Fridays, and remain closed on Saturday, Sunday and Monday. According to Briley, "we are going to work longer hours because we know there are a lot of people who have been waiting for haircuts! My barbers and I are going to work them all in. We appreciate our loyal customers and the opportunity to re-open and serve our community's needs".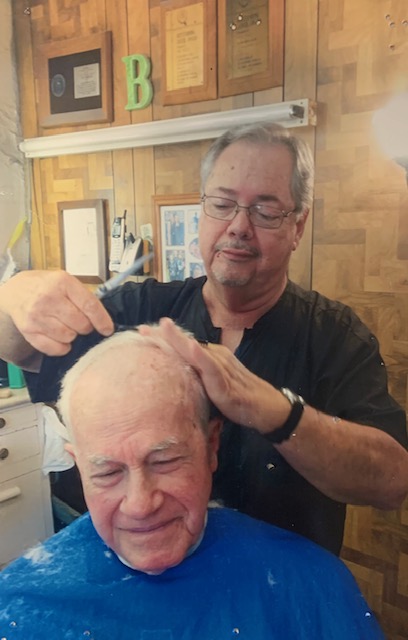 According to a CBS report, this news comes after Phase I of the governor's plan to reopen Texas went into affect on Friday, May 1, allowing restaurants and retail stores to reopen at 25% capacity. Hopkins County is able to increase that capacity to 50% by having fewer than 5 active cases of COVID-19.
WHAT CAN OPEN ON FRIDAY, MAY 8
Beginning May 8, cosmetology salons, hair salons, barber shops, nail salons and shops, and other establishments where licensed cosmetologists or barbers practice their trade, may open, but all such salons, shops, and establishments must ensure at least six feet of social distancing between operating work stations. Tanning salons may also reopen under the same limitation.
Also starting May 8, swimming pools may open subject to certain limitations, including on their occupancy or operating levels.
Per the governor's announcement, wedding venues and services required to conduct weddings may immediately open. Weddings held indoors other than at a church, congregation, or house of worship must limit occupancy to 25%. Wedding reception services may also resume, but facilities must limit their occupancy to 25% of the total listed occupancy. These occupancy limits do not apply to the outdoor areas of a wedding reception or to outdoor wedding receptions.
WHAT CAN OPEN ON MONDAY, MAY 18
Beginning May 18, office buildings may open with the greater of five or less individuals or 25% of the total office workforce. These individuals must maintain appropriate social distancing.
Gyms, exercise facilities, and exercise classes may also open on May 18, but must operate at 25% occupancy. Locker rooms and shower facilities will remain closed, but restrooms may open.  (50% in Hopkins County)
Non-essential manufacturing services may also open on May 18, but facilities must limit their occupancy to 25%.
These newly opened services are subject to recommended minimum standard health protocols outlined by DSHS. These protocols will be available on the Open Texas website.
Gov. Abbott says an opening date for bars is still being discussed.