Donations Accepted Thursday At Community Chest For Residents
A Tira residence was destroyed by a blaze Tuesday afternoon. No injuries were reported as a result of the fire.
Emergency dispatchers were first contacted at 3:35 p.m. April 7; the caller reported the FM 1536 home was reported to be fully engulfed flames. Hopkins County, Tira, North Hopkins, Dike and Sulphur Bluff firefighters were dispatched. Hopkins County EMS and Hopkins County Sheriff's deputies also responded.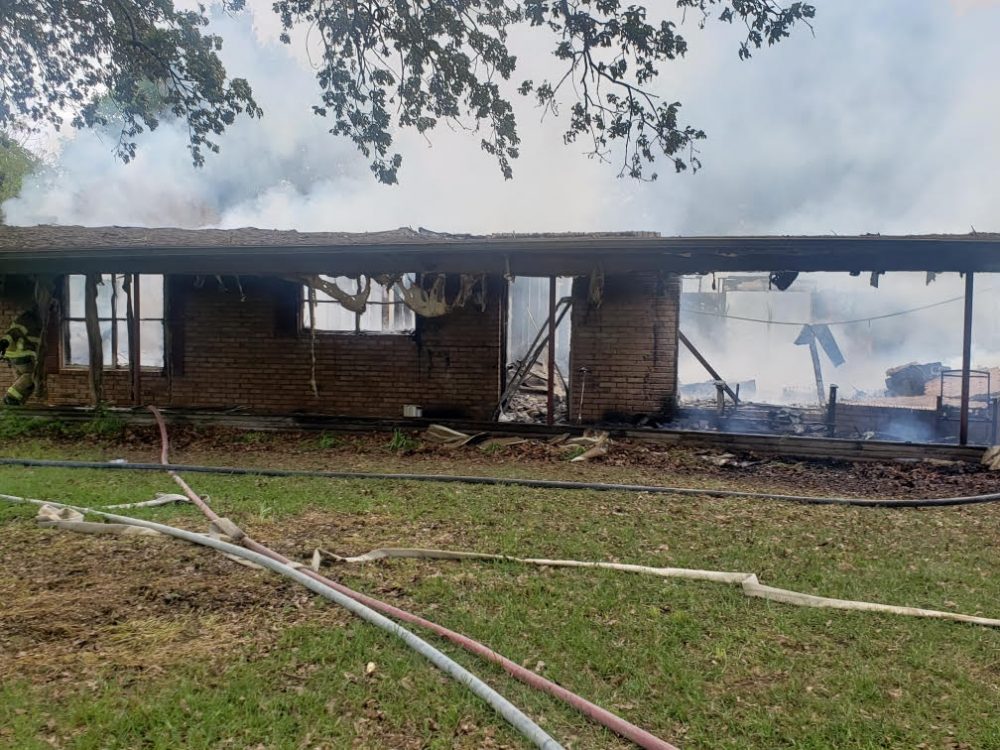 When Hopkins County EMS, who had been staging at 19 and FM 71, arrived on scene, personnel confirmed a single story brick house was fully involved with fire. They were able to ascertain the woman and her son, who resided at the home, were out of the house. The family's dogs were reportedly found in the fenced area behind the house. The neighbors went over and got the dogs, according to fire reports.
Delta County firefighters were contacted for mutual aid; Cooper and Klondike responded. Hopkins County EMS and the Salvation Army provided rehab for firefighters on scene. The Red Cross was contacted by phone fore a teleconference regarding the situation, according to officials.
Hopkins County Fire Department is still investigating; no cause had been determined yet.
A hotel room was provided for the two residents, Hopkins County Community Chest Director Judy Moore and her son, Gene, who also volunteers at HCCC.
Those who would like to help may donate clothing for the displaced residents may do so at Community Chest on Linda Drive in Sulphur Springs, on Thursday, April 9. Needed are ladies size 2X clothing and size 6 1/2 shoe; and men's size 38 x 32 pants, XL shirts and size 10 1/2 shoes.