A 37-year-old Sulphur Springs man was allegedly caught with methamphetamine and pills by deputies, who stopped to offer assistance to what appeared to be a motorist in need of assistance.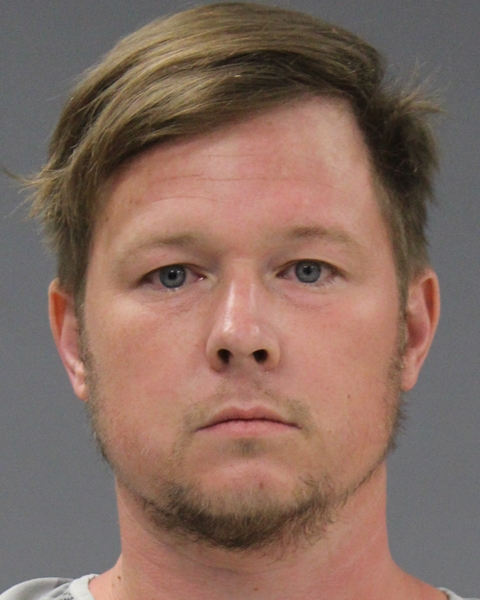 A Hopkins County Sheriff's deputy reported stopping on State Highway 11 east at County Road 2321 a few minutes before 9 p.m. April 9 to offer assistance to a motorist in a Toyota Tacoma.
When contacted, the man allegedly told the deputy he was looking for a part for the vehicle's engine. As he approached the driver's side of the pickup, the deputy alleged he could see a glass pipe of the kind commonly used to smoke methamphetamine on the floor of the pickup, Hopkins County Sheriff's Sgt. Tanner Steward and Deputy Kevin Lester alleged in arrest reports.
The man, identified in arrest reports as Joshua Paul Stillwagoner, also allegedly possessed in his a second glass pipe in his pants pocket. Stillwagoner allegedly admitted to possible presence of narcotics in the truck's console.
A probable cause search allegedly revealed a contact case containing a crystal-like substance deputies suspected to be methamphetamine and a bag containing green rectangular pills with an imprint identified as Alprazolam, the deputies noted in arrest reports.
Deputies took Stillwagoner into custody at 9:33 p.m. Thursday, April 9, and transported him to jail. Including packaging, the Alprazolam weighed about 2.88 grams and the suspected meth weighed approximately 7.57 grams. Consequently, the 37-year-old Sulphur Springs man was arrested for possession of 4 grams or more but less than 200 grams of a Penalty Group 1 controlled substance and less than 28 grams of a Penalty Group 3 controlled substance, according to arrest reports.
Joshua Paul Stillwagoner remained in Hopkins County jail on Good Friday, April 10. Bond was set at $20,000 on the Penalty Group 1 charge and $2,000 on the Penalty Group 3 charge, according to jail reports.
---
The Hopkins County Sheriff's Office is located at 298 Rosemont St., Sulphur Springs, TX 75482. Non-emergency calls can be made to (903) 438-4040.