A 27-year-old Sulphur Springs man allegedly assaulted an officer and his former girlfriend, and resisted arrest, according to arrest reports.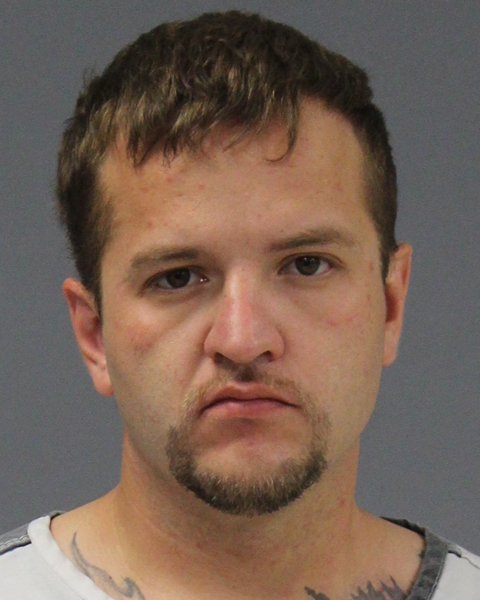 Sulphur Springs Police responded at 8:35 p.m. April 28 at an Industrial Drive apartment complex, where the went to check the wellbeing of a 31-year-old woman for whome someone had expressed concern.
Upon arrival, officers reportedly encountered Lucas Matthew Smith, the woman's former boyfriend. Police noted the 27-year-old man appeared to be out of breath. Smith claimed he and the woman had been involved in a disturbance and she left, SSPD Officer Silas Whaley and Officer Cameron Robinson alleged in arrest reports.
The woman, for whom concern had been expressed and who was alleged by Smith to have been involved in the disturbance, was reportedly located. She had what appeared to be injuries, allegedly sustained by Smith assaulting her, police noted in arrest reports.
When officers took Smith into custody, he allegedly began physically resisting them. Police restrained him "using the necessary amount of force to repel aggression," officers alleged in arrest reports. While Smith was resisting, an officer reportedly sustained a minor hand injury.
Police transported Smith to Hopkins County jail, where he was booked on Class A misdemeanor assault causing bodily injury and resisting arrest charges, and on a third-degree felony assault on a public servant charge, according to arrest reports.
Smith remained in Hopkins County jail Wednesday morning, April 29. Bond was set at $20,000 on the felony assault charge and $2,000 each on the Class A misdemeanor charges, according to arrest reports.
The April 28 arrest marks the third time this year, and fourth time in the last six months that Smith has been booked into Hopkins County jail, according to jail reports.
Smith was also arrested Oct. 27, 2019 on a possession of drug paraphernalia charge; Jan. 5, 2020 on a warrant for not taking care of the drug paraphernalia charge; and Jan. 16, 2020, on a possession of marijuana charge, according to jail records.
KSSTRadio.com publishes Sulphur Springs Police Department reports and news. The Police Department is located at 125 Davis St., Sulphur Springs, Texas. Non-emergency calls can be made to (903) 885-7602.
If you have an emergency dial 9-1-1.
The Sulphur Springs Police Department continues to serve its citizens with pride in its overall mission and will strive to provide the best possible police force in the 21st century.
---
The Hopkins County Sheriff's Office is located at 298 Rosemont St., Sulphur Springs, TX 75482. Non-emergency calls can be made to (903) 438-4040.