A stolen vehicle recovered in the county Friday morning, was determined to be the Hyundai Accent a Sulphur Springs resident had just reported to police as stolen. Another vehicle and diaper bag were also reported stolen from the same Davis Street residence April 3.
The reports were among three theft and five burglary reports Sulphur Springs Police made between April 1 and April 4.
Davis Street Thefts, Burglary
The North Davis Street resident Friday morning around 7:20 a.m. reported someone had apparently between 2 and 7:20 a.m. taken a diaper bag containing personal items and keys from inside her home. A Dodge Dart and Hyundai Accent were reportedly taken from the residential property as well, according to offense reports.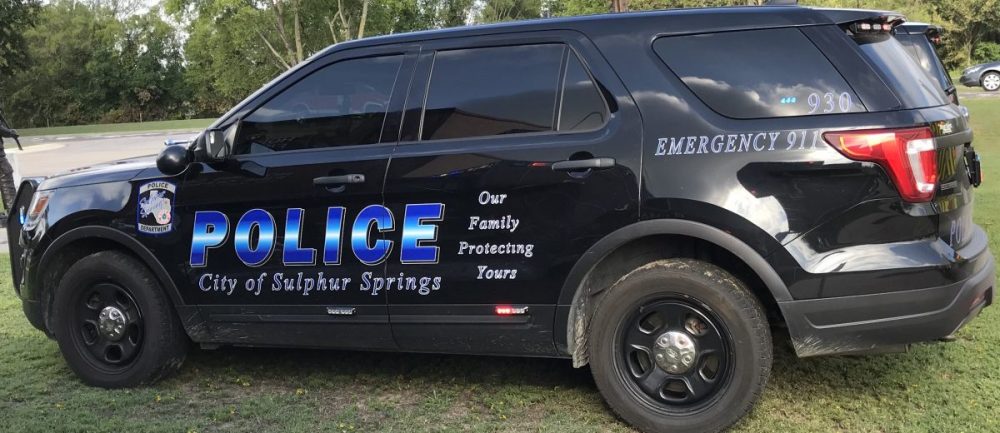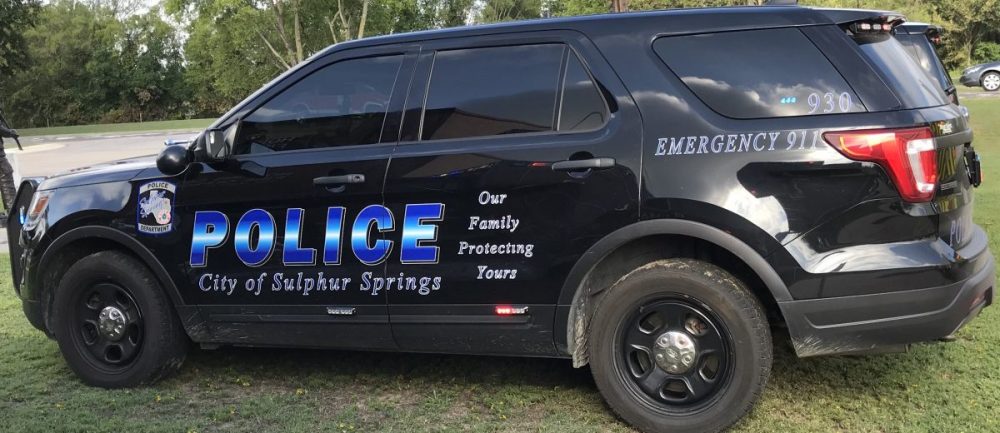 The diaper bag was reportedly found at the end of the North Davis Street driveway. A window at the home, was found slightly open; the resident reported it had been closed earlier in the night, according to police reports.
While Sulphur Springs police were taken the theft and unauthorized use of vehicle reports, a deputy with Hopkins County Sheriff's Office was dispatched to the intersection of County Roads 3504 and 3511, where a vehicle was reported to be stuck in the ditch with no one around or in it. Upon arrival, the vehicle was found to be a Hyundai Accent with a damaged front end; officials reported it was the Accent missing from Davis Street, according to offense reports.
Other Thefts, Burglaries
At least one auto parts theft and four other burglaries were reported in Sulphur Springs April 1-3 as well.
An Interstate 30 west business reported two catalytic converters, one with a 12-foot cord on a dolly, and a cutting torch, had been stolen between March 26 and April 2 from the business, according to offense reports.
Two riding lawn mowers were reported stolen from a Sewell Lane building between March 31 and April 1, according to police reports.
A 58-inch TV, other electronics and four pairs of books were reported stolen from an East industrial Drive storage building between 4 p.m. April 1 and 4 p.m. April 2, according to offense reports.
A gaming system and streaming device were reported to have been stolen from a South Moore Street residence between 12:30 and 2:30 a.m. April 2, according to police reports.
The reports should serve as a reminder to residents to lock and secure vehicles, items on their property and homes to help better protect personal property from theft and burglary attempts.

KSSTRadio.com publishes Sulphur Springs Police Department reports and news. The Police Department is located at 125 Davis St., Sulphur Springs, Texas. Non-emergency calls can be made to (903) 885-7602.
If you have an emergency dial 9-1-1.
The Sulphur Springs Police Department continues to serve its citizens with pride in its overall mission and will strive to provide the best possible police force in the 21st century.
---
The Hopkins County Sheriff's Office is located at 298 Rosemont St., Sulphur Springs, TX 75482. Non-emergency calls can be made to (903) 438-4040.