A State Highway 11 traffic stop resulted in an arrest for controlled substance possession Saturday evening, according to sheriff's reports.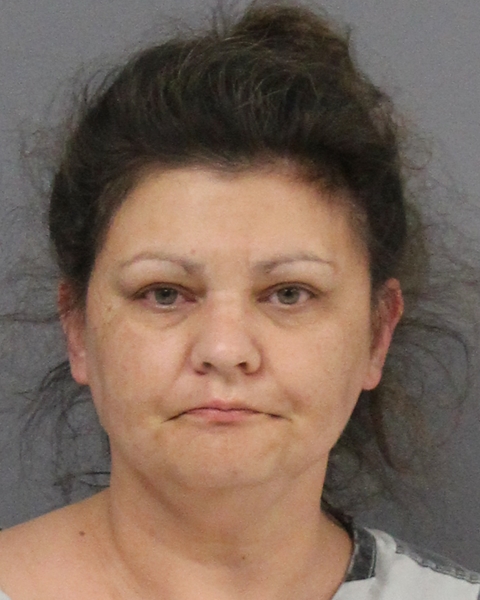 Hopkins County Sheriff's Deputy Elijah Fite reported, while on patrol around 7:15 p.m. April 25, 2020, seeing a tan Honda Civic with a defective tail light. The vehicle was traveling west on State Highway 11 east near the Sulphur Springs, TX Walmart. The deputy initiated a traffic stop, and the car pulled into Walmart parking lot.
Upon approach of the vehicle, Fite identified both occupants of the car. Both allegedly showed signs of nervousness when questioned. Fite asked permission to search the car and the occupants consented. Fite also asked the female to allow a search of her purse. Inside the purse, the deputy found yellow bag containing a crystal-like substance believed to be methamphetamine.
Thus, the woman, identified arrest reports as Brandi Rose Ann Propes, was arrested at 7:45 p.m. April 25, 2020 for possession of 1 gram or more but less than 4 grams of a Penalty Group 1 controlled substance. Deputy Zack Horne transported the 44-year-old Pickton woman to the county jail, where she was booked on the charge.
Propes was released from Hopkins County jail Sunday, April 26. Bond on the felony charge was set at $10,000, according to jail reports.
---
The Hopkins County Sheriff's Office is located at 298 Rosemont St., Sulphur Springs, TX 75482. Non-emergency calls can be made to (903) 438-4040.