The Supreme Court of Texas has issued a new order in regards to civil litigations in Justice Courts in Texas. Therefore, Precinct 1 Justice of the Peace BJ Teer and Precinct 2 Justice of the Peace Brad Cummings have amended the standing order for the Hopkins County Justice Courts.
The April 1 order amends the first emergency order to delay all service and statute-of-limitations deadlines in civil cases from March 13 until June 1. The order does not affect deadlines for filing appeals or other appellate proceedings, but the order notes that requests for any such relief from those deadlines should be generously granted by the particular court.
Essentially, that means that all civil proceedings, including evictions, civil debt claims and small claims are halted and to be reset until June 1. Any case pending in either court will be rescheduled accordingly. All litigants will be notified by mail of the new date and time for court.
Below is the Temporary Standing Order regarding COVID-19 litigation in the Justice of the Peace Courts in Hopkins County.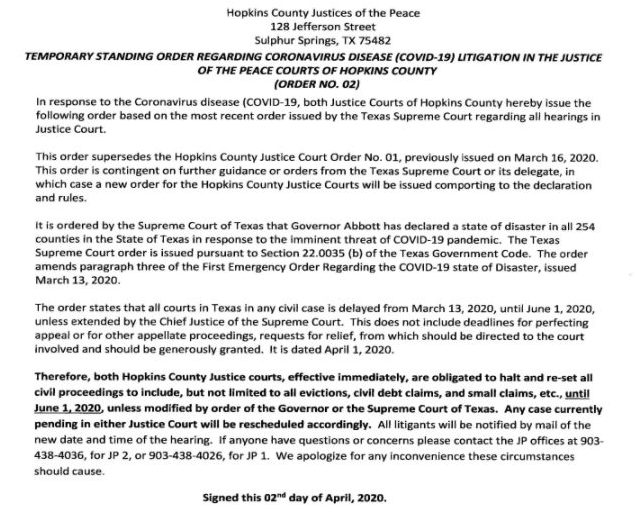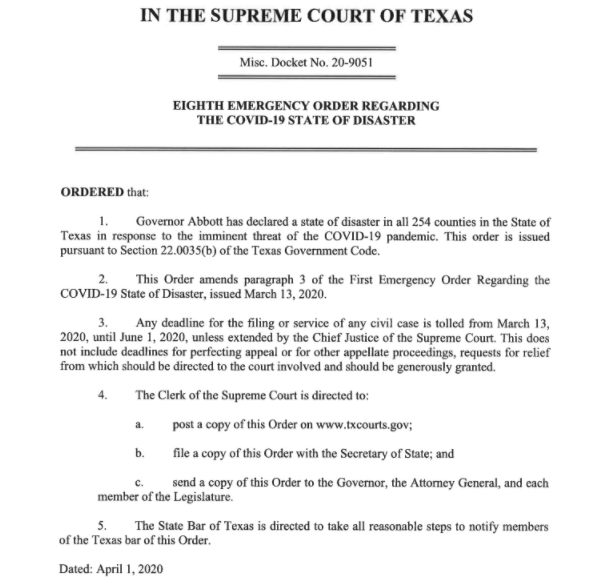 ---