We would like to know how your garden grows! Send us photos of healthy plants growing in your garden or patio now, and send photos again when your crop is harvested! For families in our community, gardening is a popular part of Spring/Summer 2020, and we'd like to share photos of your success here! Send photos to [email protected]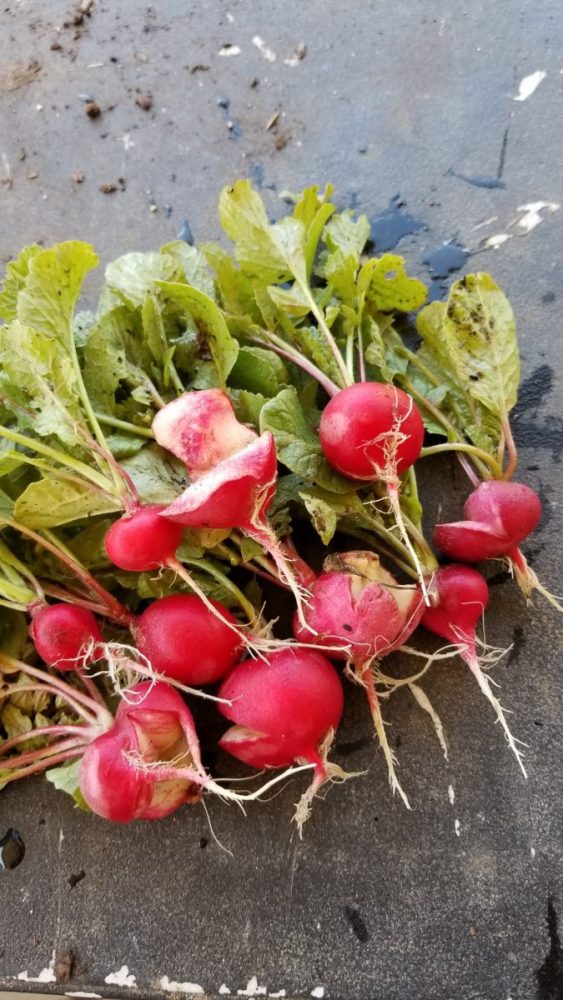 Gardening has experienced an upswing in popularity this year, for varying reasons. For some, it's enhanced appreciation for organic, hand-raised produce, and for others, the COVID-19 'stay home, stay well' declaration has furnished extra time for yard and garden projects. Some have started a backyard plot for the first time, with the whole family or even neighbors pitching in. Gardeners who usually cultivate 'a few tomato plants' have expanded to a fuller array of vegetable, herb and floral favorites. Container gardening is even more widely enjoyed on the porches, patios and decks of apartment dwellers and homeowners. Out in the country, large-garden plantings continue to be a springtime habit for many, and despite excessive rainfall this Spring, well-drained garden plots are thriving. Here's some photos from a gardener in the Arbala area.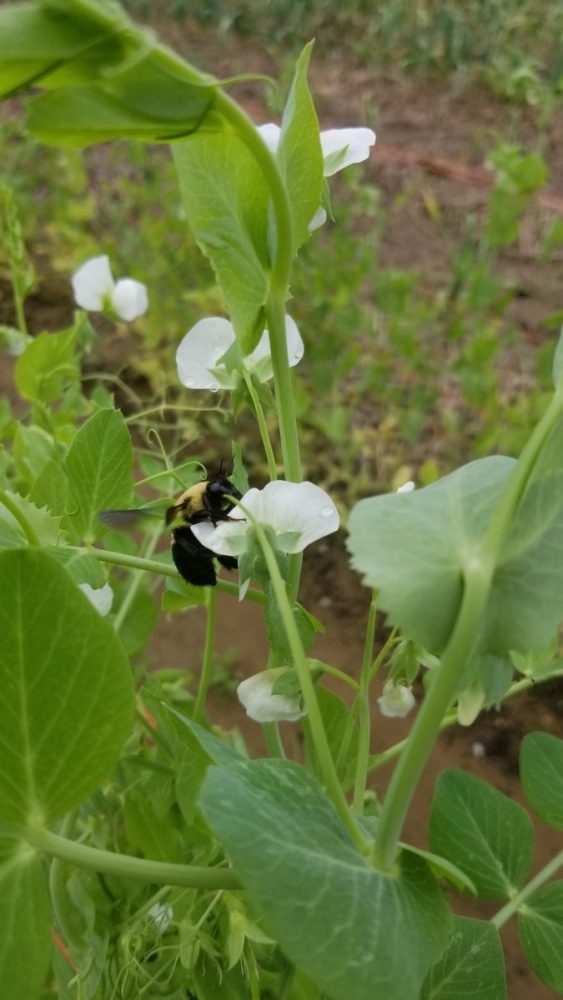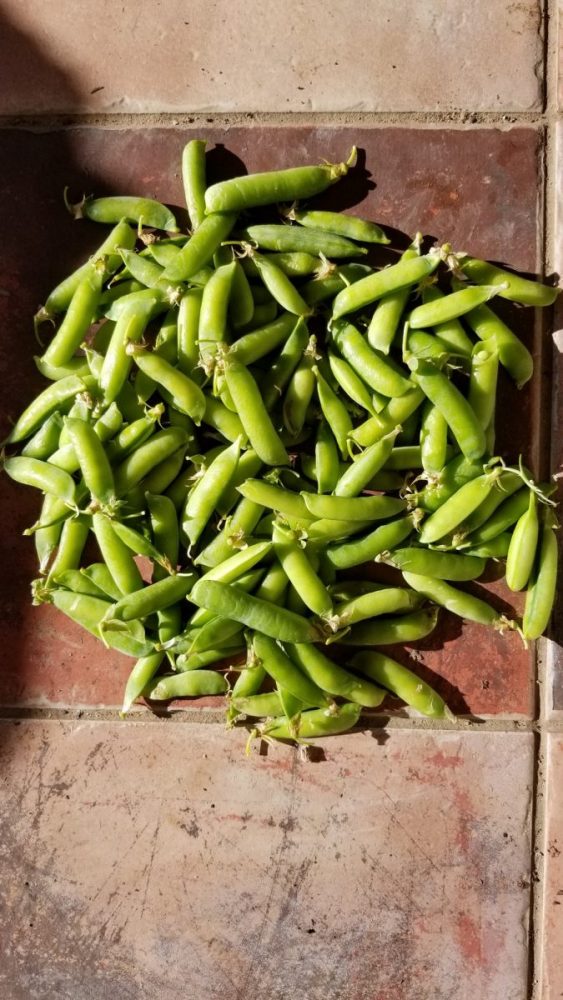 Early-spring produce like English peas, greens and radishes which thrive in cool, wet conditions must be planted early. Potatoes and onions must also be placed in the ground early. That's an easier task if your garden plot is already established and the ground is ready. Later-season vegetables like tomatoes, peppers, squash, peas and beans, melons and okra can be planted later in the spring when the ground warms up. Fall crops of certain vegetables may be planted and harvested before the first autumn frost. Pumpkins and winter squash can be planted in mid-summer for harvest in the Fall, and greens can be sowed for a Fall crop.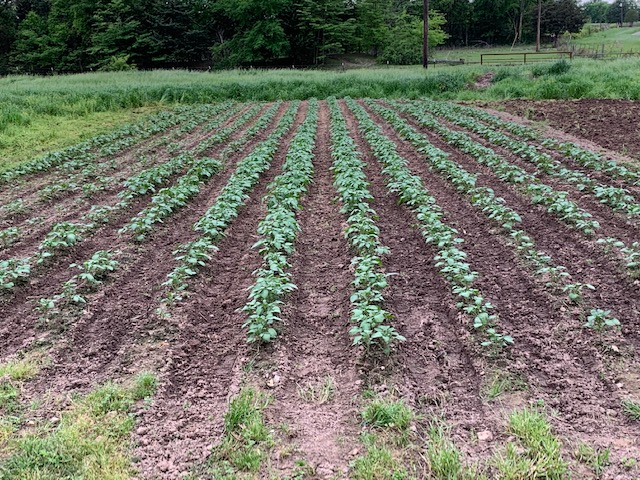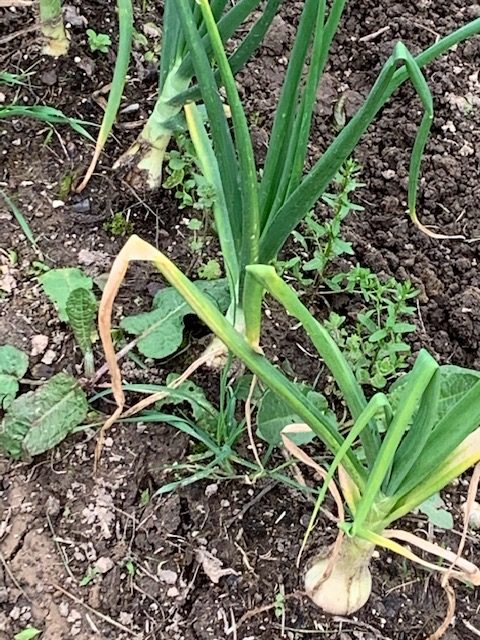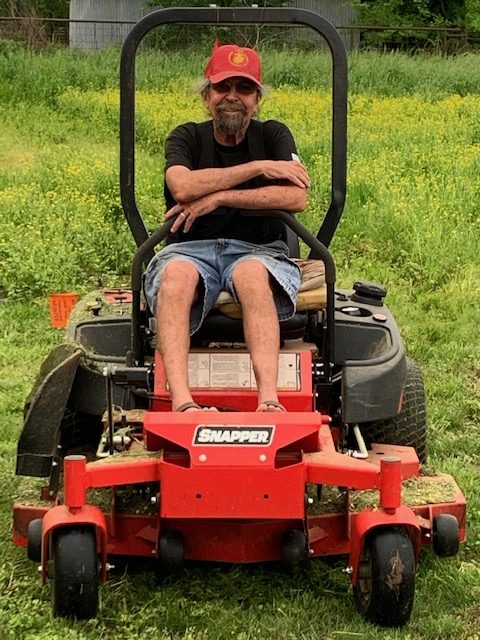 Marlon Webb celebrates his 69th birthday this week doing what he loves most, being out in the yard and garden. He told me it keeps him young! He and his wife Donna grow enough to eat all year, but it takes daily maintenance, practically year round. Sometimes when he needs a little extra help before a storm or a frost, friends like Gary Mayers offer to pitch in. In late 2019, friends showed up to help pick all the green tomatoes off the vines before a hard freeze was expected that night.