Hopkins County Sheriff's deputies Wednesday took into custody a 35-year-old Sulphur Springs man accused of attempted indecency with a child by sexual contact, according to arrest reports.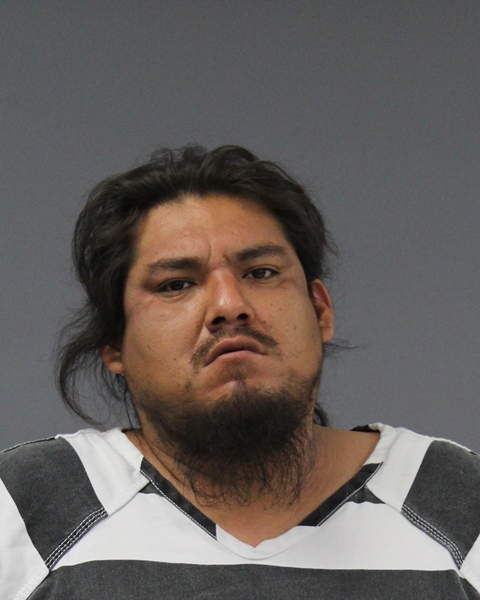 Hopkins County Sheriff's Office had received a complaint of a possible child sexual offense. An investigation was launched. A forensics interview was conducted. Based the investigation, HCSO officers sought and obtained a warrant for Joseph Dean Winship's arrest for criminal attempt to commit indecency with a child by sexual contact, according to HCSO Chief Investigators Corley Weatherford.
Hopkins County Sheriff's Sgt. Tanner Steward, Deputy Justin Wilkerson and Deputy Drew Fisher just before 5:30 p.m. April 22 received information Winship was inside his Sulphur Springs residence and attempted to served the warrant. Deputies located Winship in a closet, according to arrest reports.
Winship was transported to Hopkins County jail, where he was booked on the warrant for criminal attempt-indecency with a child by sexual contact, according to arrest reports.
According to Texas Penal Code, a person commits criminal attempt:
"if, with specific intent to commit an offense, he does an act amounting to more than mere preparation that tends but fails to effect the commission of the offense intended.
(b) If a person attempts an offense that may be aggravated, his conduct constitutes an attempt to commit the aggravated offense if an element that aggravates the offense accompanies the attempt."
c) It is no defense to prosecution for criminal attempt that the offense attempted was actually committed.
(d) An offense under this section is one category lower than the offense attempted, and if the offense attempted is a state jail felony, the offense is a Class A misdemeanor.
Winship — who is also known by Josuah, Jo-Jo and Jo Jo Winship — remained in Hopkins County jail Thursday morning on the third-degree felony charge, according to jail reports.
---
The Hopkins County Sheriff's Office is located at 298 Rosemont St., Sulphur Springs, TX 75482. Non-emergency calls can be made to (903) 438-4040.
If you have an emergency, dial 9-1-1.